Her God Was "Like a Tiger"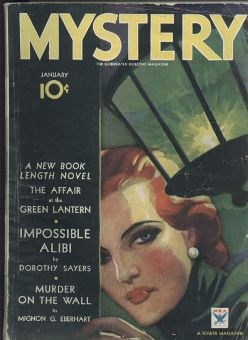 This slideshow is only available for subscribers.
Please log in or subscribe to view the slideshow.
Her God Was "Like a Tiger"
Dorothy Sayers rediscovered the gripping drama of Christian doctrine.
We live once again, as did early 20th-century mystery writer and lay theologian Dorothy L. Sayers, in a world that could care less about the doctrines of the Christian church. And once again, many of those who care least are self-identified Christians and faithful churchgoers.
Before we lose all grip on the intellectual content of our faith, it's time to reacquaint ourselves with Sayers. In a recent Glimpses bulletin insert, I sketched her twin passions for swashbuckling drama and intellectual order, and suggested how these suited her to the great task of modern apologetics—a task probably still as urgent for Christian as for non-Christian audiences:
Dorothy L. Sayers (1893–1957) was a prolific scholar, novelist, essayist, playwright and translator. Those who know about her today have usually met her through her detective stories and their memorable hero, Lord Peter Wimsey. But there is much more to her story. In a time of spiritual confusion, she emerged, almost despite herself, as an unlikely voice of clarity and a compelling lay "preacher" of the gospel.
Sayers, a clergyman's daughter, was born into a late-Victorian Oxford, England that had ceased to be a sleepy medieval town: automobile factories now encroached on its narrow streets and dreamlike spires. Worse, the Christian tradition that had birthed Oxford University was now in full retreat throughout Europe. Anyone truly "modern" believed that humans, like everything else, are just aggregations of atoms, and matters of morality and spirit thus mere illusions.
Even the Church of England was giving in, so that by the turn of the century, bishops who doubted Christ's resurrection were called "courageous." And though many ...
You have reached the end of this Article Preview