All Loves Excelling: How Romance Inspired Charles Wesley's View of God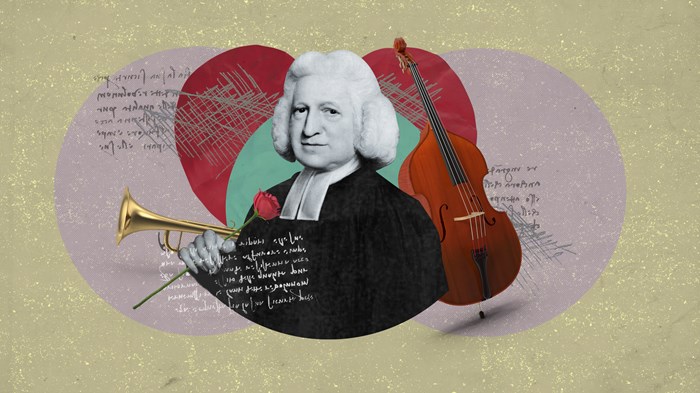 Christians love to talk about marriage and babies, and sometimes even sex. But our earthly loves—the intimacy of bodies built on friendship and romantic affection—are so often described as little more than a physical means to a spiritual end. When we compare our earthly loves to eternity, the significance of embodied life seems little more than a temporary good, paling in comparison to the glories of a future hope.
Still more confusing, consider those puzzling words of Jesus on the hallowed institution: "At the resurrection people will neither marry nor be given in marriage; they will be like the angels in heaven" (Matt. 22:30).
Is there any good in romantic love? The great Methodist preacher Charles Wesley—in a little-known letter to his wife—provides a fresh reminder of the power of romantic affection to shape us for good both here and in the hereafter.
The "Lesser" Wesley
Accounts of the great evangelical revival of the 18th century often neglect the life and thought of Charles Wesley (1707–1788). He wrote well over 7,000 hymns, but his older brother John has almost always been honored as the greater of the two men. Even as a child, Charles tended to be sickly, and illness plagued him for much of his life.
Yet Charles was raised in the same home as his brother John, listening to their father, Samuel Wesley Sr., preach in the Epworth church in Lincolnshire, England. Charles, likewise, learned under the tutelage of their assiduous mother, Susanna, who guided the children in their earliest years and taught them the basics of Christian belief and practice.
At Oxford, Charles was initially rather indifferent to matters of faith. After a year of study, however, he recognized the ...
You have reached the end of this Article Preview