The Faith Behind the Famous: Florence Nightingale: Christian History Sampler
The Faith Behind the Famous: Florence Nightingale: Christian History Sampler
She singlehandedly revolutionized the field of nursing, a mission that began with a call to God's service at age 17.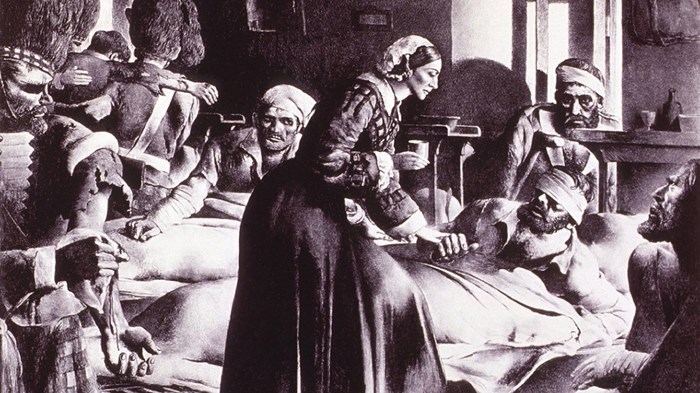 Image: Everett Historical/Shutterstock
Say "Florence Nightingale," and instantly the word nurse pairs with it. Probably she was the most extraordinary nurse in history. Kings, queens, and princes all consulted her, as did the president of the United States, who wanted her advice about military hospitals during the Civil War.
It was Florence Nightingale who revolutionized hospital methods in England—and indeed throughout the world. During the Crimean War, she served in the first field hospital ever run and tended by women. She established schools for training nurses, and she introduced procedures that have been benefiting people ever since.
Still, this is an incomplete portrait. For years Florence acted as behind-the-scenes British secretary of war, managing to considerably better conditions for men in the armed services by setting up a system of health administration that was without precedent.
Suffering, wherever it existed, challenged her. She even set up a system for extending nursing care to the poor and the criminal underworld in the slums of English cities.
One reason Florence managed to accomplish so much was because any occupation but working for improved health standards seemed to her a waste of time. And Florence had remarkable stamina. When she was young, she sometimes worked twenty-two out of twenty-four hours.
Then, too, she was gifted with a peculiar genius: She could assimilate information in prodigious quantities, retain it, marshal her facts, and use them effectively. A relative wrote that when Flo was exhausted, the sight of a column of figures was "perfectly reviving to her." Altogether she wrote eight lengthy reports and seventeen books on medical and nursing subjects.
Early Family Life
Florence was born in 1820 while ...
You have reached the end of this Article Preview