Holy Passion for Liberty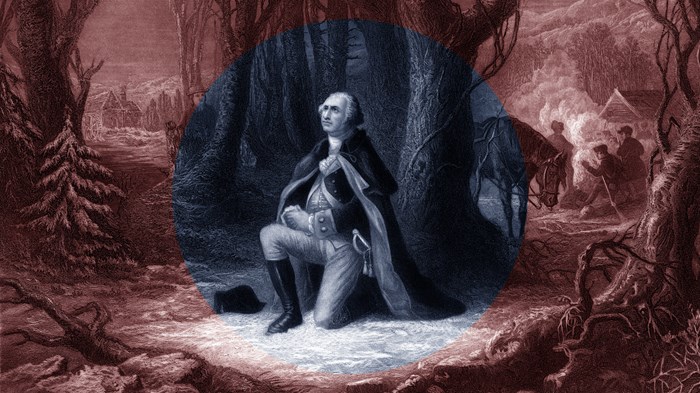 At a safe distance of over 200 years, it's easy to intellectualize the revolution, to debate the wisdom and folly of each political move, to discuss the various ideologies that influenced events. But for colonists, more than politics or philosophy was at stake.
These excerpts from contemporary speeches, diaries, and letters show Americans passionate for liberty and captivated by a movement they believed was blessed by God.
Prayer to Melt a Quaker
The political situation was more tense than ever when the Continental Congress met for the first time on September 5, 1774. In a letter to his wife, John Adams described the powerful religious sentiments that hung in the air as the 56 delegates gathered.
When the Congress met, Mr. Cushing made a motion that it should be opened with prayer. It was opposed by Mr. Jay of New York and Mr. Rutledge of South Carolina because we were so divided in religious sentiments—some Episcopalians, some Quakers, some Anabaptists, some Presbyterians, and some Congregationalists—that we could not join in the same act of worship.
Mr. Samuel Adams arose and said that he was no bigot and could hear a prayer from any gentleman of piety and virtue who was at the same time a friend to his country. He was a stranger in Philadelphia but had heard that Dr. Duche deserved that character, and therefore he moved that Mr. Duche, an Episcopal clergyman, might be desired to read prayers to Congress tomorrow morning. The motion was seconded and passed in the affirmative.…
Accordingly next morning he appeared with his clerk and his pontificals [vestments], and read the Psalter for the seventh day of September, which was the 85th Psalm. You must remember this was the next morning after we had heard ...
You have reached the end of this Article Preview