Preaching the Insurrection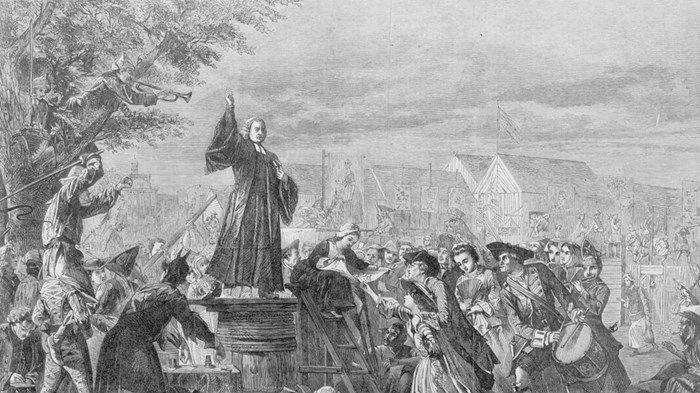 It's 1775. The year 1787, with its novel constitution and separation of church and state is a long 12 years away. At the moment, you and your friends are just a bunch of outlaws.
You've heard the debates in Parliament over taxation and representation; you've seen British troops enforce royal supremacy at the point of a bayonet. Your king, George III, and Parliament have issued a declaration asserting their sovereignty in "all cases whatsoever" in the colonies. You are, at least in New England, a people under siege with British troops quartered in Boston. You've dumped tea into Boston's harbor in a fit of rage and had your port closed.
Who will you turn to now for direction? There are no presidents or vice-presidents, no supreme court justices or public defenders to call on. There are a handful of young, radical lawyers, like the Adams cousins, John and Samuel, but they're largely concentrated in cities, while you and most of your friends live in the country. In many colonies, including Massachusetts, there are not even elected governors or councilors—they have all been appointed by the British crown and are answerable to it.
Where you turn is where you have habitually turned for over a century: to the prophets of your society, your ministers.
The American Revolutionary era is known as the "Golden Age of Oratory." What school child has not heard or read Patrick Henry's immortal words, "Give me liberty or give me death"? Who has not seen reenactments or heard summaries of Ben Franklin's heroic appearance before a hostile British Parliament?
Yet often lost in this celebration of patriotic oratory is the key role preaching played in the Revolutionary ...
You have reached the end of this Article Preview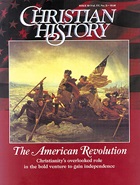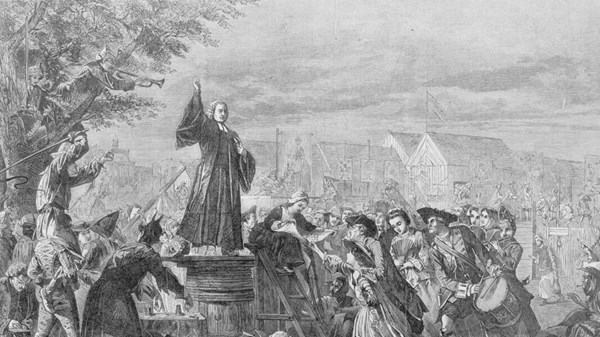 04/01/1996