Live Longer, Healthier, & Better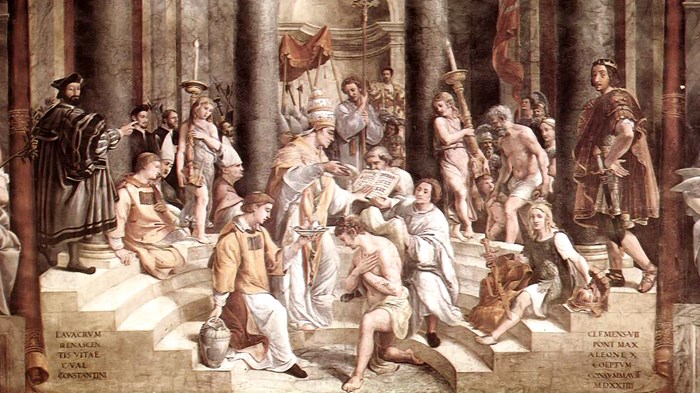 Constantine, the first Christian to rule Rome, governed for 31 years and died in bed of natural causes at a time when the average imperial reign was short and emperors' lives usually came to violent ends.
That he lived to old age illustrates a more general, if not widely known, early Christian achievement: Christians in the ancient world had longer life expectancies than did their pagan neighbors.
Modern demographers regard life expectancy as the best indicator of quality of life, so in all likelihood, Christians simply lived better lives than just about everyone else.
In fact, many pagans were attracted to the Christian faith because the church produced tangible (not only "spiritual") blessings for its adherents.
Why Christians lived longer
Chief among these tangibles was that, in a world entirely lacking social services, Christians were their brothers' keepers. At the end of the second century, Tertullian wrote that while pagan temples spent their donations "on feasts and drinking bouts," Christians spent theirs "to support and bury poor people, to supply the wants of boys and girls destitute of means and parents, and of old persons confined to the house."
Similarly, in a letter to the bishop of Antioch in 251, the bishop of Rome mentioned that "more than 1,500 widows and distressed persons" were in the care of his congregation. These claims concerning Christian charity were confirmed by pagan observers.
"The impious Galileans support not only their poor," complained pagan emperor Julian, "but ours as well."
The willingness of Christians to care for others was put on dramatic public display when two great plagues swept the empire, one beginning in 165 and the ...
You have reached the end of this Article Preview