Larger Than Life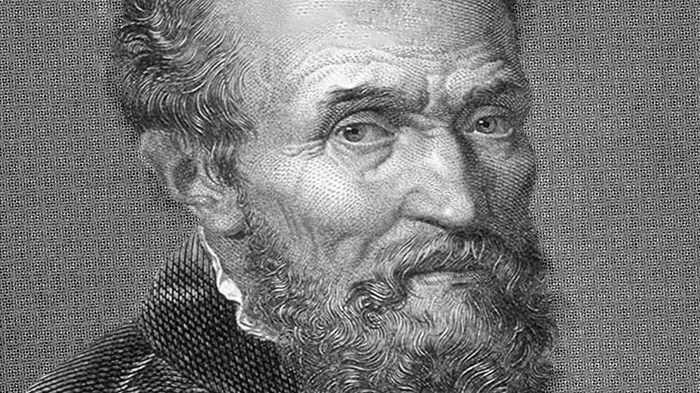 In 1505, Pope Julius II called a much-admired Florentine sculptor named Michelangelo to Rome to create a huge, freestanding tomb with approximately 40 over-life-size marble statues, all to be made within five years. When the pope saw Michelangelo's design, he was so delighted that he dispatched the artist immediately to the stupendous marble quarries of Carrara, not far from the Italian coast in Tuscany, to find suitable stone.
While Michelangelo was considering the landscape, he was seized with the idea of carving a colossus out of a mountain that would be visible to seafarers from afar (one presumes comparable to the great Colossus of Rhodes, one of the seven wonders of the ancient world). Although 94 wagonloads of marble were quarried and shipped back to Rome, the papal tomb was never completed according to the original plan. Neither was a gigantic figure ever carved from the mountain face by the shores of Tuscany.
Michelangelo himself became the true Colossus of Tuscany. Sculptor, painter, poet, architect, and sincere Christian—he embodied the grand tensions, complexities, uncertainties, and achievements of his era. His name is synonymous with the glory of the Renaissance.
Tuscan son
Michelangelo Buonarroti was born on March 6, 1475, in the tiny town of Caprese in the Apennine Mountains. He was the second of five sons of Lodovico di Lionardo Buonarroti Simoni, then 167th Florentine Podestà (commissioner) of that town. Just months after the birth of Michelangelo (who was named after an archangel), the family returned relatively impoverished to the Santa Croce district of Florence, where for centuries they had claimed residence and ancient nobility. Soon Michelangelo was sent to a wet nurse, a daughter and ...
You have reached the end of this Article Preview