The Land Belongs to God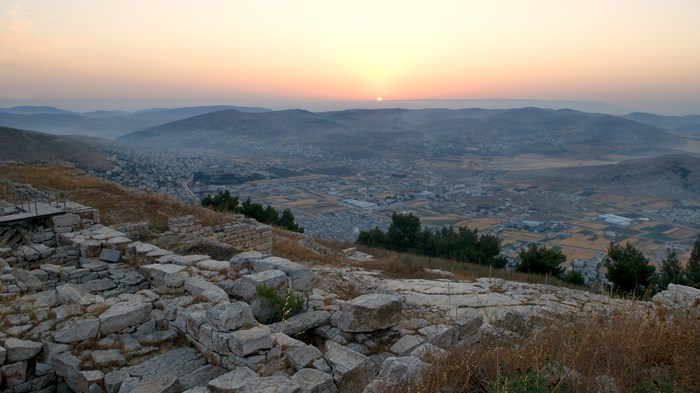 Through the centuries, Romans, Persians, Arabs, Turks, Jews, and even European Christians have conquered, colonized, or invaded the Holy Land, making life difficult for Christian communities. Nevertheless, these followers of Jesus have survived. In this article Archbishop Elias Chacour tells of growing up in the aftermath of the establishment of a Jewish state — and dealing with the anger that came from being displaced from home and village. Not all native Christians have learned to forgive and work for peace as has Fr. Chacour. But he has modeled the Christian life in ways that have won the admiration of Jews, Christians, and Muslims alike. He received the World Methodist Peace Award in 1994 and the Japanese Niwano Peace Prize in 2001.
I GREW UP IN THE SMALL VILLAGE of Biram, amidst the Galilean hills. Mother nurtured my faith by relating the parables and teachings of Jesus. I pictured Jesus walking the rocky hills beside me and talked to him as a friend. Father radiated the love of Jesus by praying for the Zionist soldiers who deceived us, confiscated our home and village, and denied their promise that we would return. After years of study abroad, I was ordained to the priesthood of the Melkite (Greek Catholic) Church in Nazareth in 1960.
Learning to read the parables in Aramaic, the "heart language" of my Lord, helped me to understand them better. I interpret the Beatitudes as the Lord's appeal to his followers to get up and get their hands dirty as they work for peace and justice, and not to be satisfied with passively admiring peace and justice.
Prayer became the inspiration for my words and actions. As I acknowledged the suffering of my people, I also recognized the suffering of my Jewish brothers ...
You have reached the end of this Article Preview