Recalibrate: 10 Steps Every Church Must Take This Year, Or Be Dead In A Decade
Everything but Jesus and the Bible must be on the table.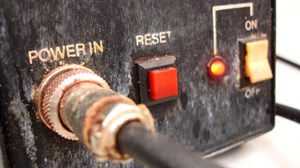 The church is not dying. It's in fine shape.
Jesus said he'd build it, and he is. Relentlessly and beautifully.
But individual congregations, denominations and ideologies? Now that's another story.
While the church of Jesus around the world continues to move forward, ...
Continue Reading ...
Follow Karl
Read More from Karl
Free Newsletters