The Importance Of Investing In People With No Potential
We need to invest in people, not because they might do something great some day, but because they're made in God's image, and that alone is worth investing in.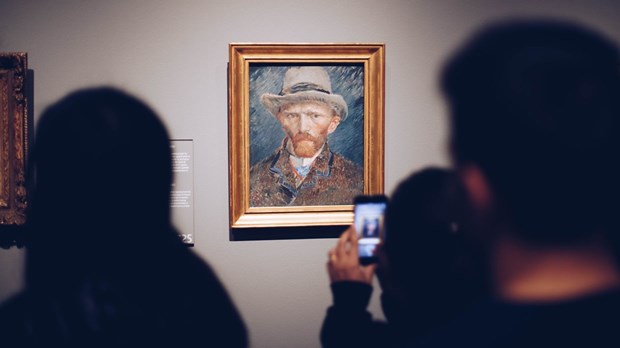 Most of what we do in the pastorate makes no logical sense.
At least not in the here and now.
We invest in people who fail us over and over again. We pray, counsel, cry, study, preach, give and sacrifice – and often we wonder what good it all does.
Then we do it again.
Why?
I was made wonderfully aware of why we do this through an 85-year-old book that I read to give me a break from my constant diet of church-related fare.
The book was Lust for Life, a novelization of the life of Vincent van Gogh, written by Irving Stone in 1934.
What we do for other people has value – whether we ever see the results or not.
This historical novel hit me in a way I wasn't expecting.
I still don't understand why Vincent van Gogh's paintings are considered groundbreaking, (even though Irving Stone spent many chapters of beautiful writing trying to get that through to his readers).
What did hit me – stunningly and profoundly so – was how the author captured the central relationship of Vincent and his brother, Theo van Gogh.
Reading about their relationship (actually, about Theo's stubborn insistence on loving his brother, no matter what) helped reaffirm that what we do for other people has value – whether we ever see the results or not.
Here's a shortened version of the story of the van Gogh brothers.
(And a quick disclaimer: Obviously, everyone has potential. The point of the title and of this article is to invest in people whether we see that potential or not.)
Be More Like Theo
Vincent van Gogh was a lousy painter. He had no talent, no promise, and no potential.
He lived his entire adult life with severe mental, emotional, social and financial problems.
He had only two things going for him. A passion to keep painting, and a brother who loved and supported him.
While art lovers today study, celebrate and learn from the ground-breaking work of Vincent van Gogh, we should all be striving to be more like his brother Theo.
It is not an understatement to say that, without Theo van Gogh, no one today would remember the name Vincent van Gogh. We would have none of his paintings and none of the lessons learned from them.
But, more than that, without Theo van Gogh, Vincent's life would have been even harder – and certainly much shorter – than it was.
Brotherly Love
No one should strive to be like Vincent van Gogh. He lived a life of misery, poverty, immorality and insanity. Outside of his paintings, he is most famously known for one act – cutting off his own ear. Why? No one really knows, because he was never able to explain it, even to himself.
Pivot is a part of CT's Blog Forum. Support the work of CT. Subscribe and get one year free.
The views of the blogger do not necessarily reflect those of Christianity Today.
Join in the conversation about this post on Facebook.