3 Of The Biggest Complaints Pastors Have About Church Members – And What To Do About Them
It's not about getting people to give, attend and volunteer more. They need to fall in love with Jesus again. And so do we.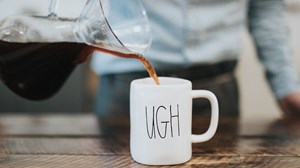 People aren't giving enough.
People aren't attending enough.
People aren't volunteering enough.
These are the complaints I hear most often from other pastors when we're talking about the frustrations they have with church members.
Family Frustrations
Before ...
Continue Reading ...
Pastors And Worship Leaders: 3 Ways To Work Together And 2 Traps To Avoid
The most important principle is to keep a cooperative spirit.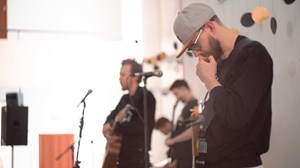 Of all the ingredients needed for a healthy church, one of the most important is a leadership team that works well together.
This is true for a megachurch with paid staff, and for a small church working entirely with volunteers.
One of the most visible and influential relationships ...
Continue Reading ...
My Church Seems Healthy, But It's Not Growing! What's Wrong?
"All healthy things grow" is not a Bible verse or a command. We have to stop acting like it is.
All healthy things grow."
There may be no phrase that has caused me more ministry angst than that one.
For years, I pastored a healthy church.
For many of those years, it was a numerically growing church.
Then it wasn't.
But, as far as I could tell, it was still healthy.
Continue Reading ...
The Importance Of Investing In People With No Potential
We need to invest in people, not because they might do something great some day, but because they're made in God's image, and that alone is worth investing in.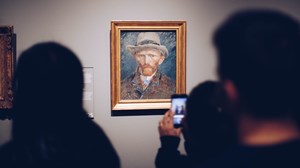 Most of what we do in the pastorate makes no logical sense.
At least not in the here and now.
We invest in people who fail us over and over again. We pray, counsel, cry, study, preach, give and sacrifice – and often we wonder what good it all does.
Then we do it again.
Why?
Continue Reading ...
The Indescribable Joy Of Loving The Church God Called You To Serve
Sometimes, being able to say "I love this church and I want to stay here" is enough to keep you going.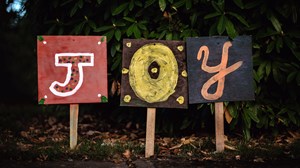 Image: Tim Mossholder / Unsplash
There's something very freeing about letting go of the need to perform.
Even when our goal is something noble.
Recently, I had the chance to observe this in a very tangible, personal way.
I was speaking at a conference to a bunch of pastors – mostly from small churches ...
Continue Reading ...
Why I'm Not Pushing For Church Growth Any More
For years I pushed for growth. And it nearly pushed me out of pastoral ministry.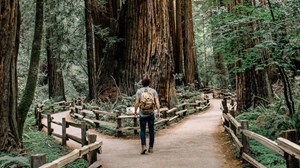 Church growth is great.
But I'm done with pushing for it.
Done with making it the reason I wake up in the morning.
Done with obsessing over numerical increase or decrease.
Done with thinking that our church has to be bigger to be better.
Church Growth Is Not Enough
Years ago ...
Continue Reading ...
The One Big Counterintuitive Reason Most Churches Stay Small
In many cases, small might be a strategic advantage.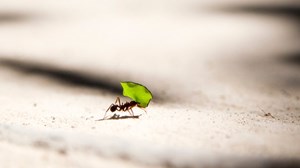 Why are most churches small?
The common wisdom is that they're stuck. They're broken. They must be doing something wrong. If they'd get their act together and fix what's wrong, they'd start getting bigger.
Certainly, all of that does apply to many ...
Continue Reading ...
"Small Churches Are Lazy!" "Big Churches Are Compromised!" (5 Steps To Overcome Those Unfair Stereotypes)
Find the good. It's there. Even in churches that may not be your cup of tea.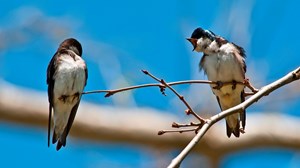 There are two big myths about the way we view churches of various sizes.
Myth #1: Big churches got big because they compromised their message, stole sheep or had some special advantage unavailable to other churches.
Myth #2: Small churches stay small because they're lazy, ...
Continue Reading ...
Small Church Pastors Have A Different Skill Set, Not A Lesser One
When we judge ministry success by only one characteristic (numerical growth) we miss what other pastors can teach us.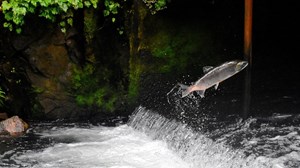 In nearly 40 years of pastoral ministry, I've learned so much from other pastors.
And it hasn't just been from pastors of big churches. Pastors of small churches have taught me a lot, also.
Typically, I get one type of wisdom from those in big churches, and a different ...
Continue Reading ...
Character Is Also What You Do When Things Go Easy And Everyone Is Watching
When we're not guarding our hearts, minds and morals, the spotlight and the shadows can be equally dangerous.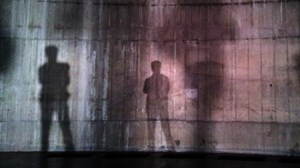 They say you reveal your character, not when things are going well, but when the chips are down.
Not when everyone's watching, but when no one sees what you do.
That's true.
But it's only part of the truth.
A Reversal Of Character
Some people seem to have the character ...
Continue Reading ...
This May Be The Most Disruptive, Counterintuitive Truth In Church Leadership Today
Churches don't need to get bigger to do great ministry. Many small churches are doing it already.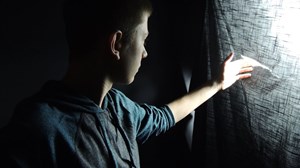 Great ideas are disruptive.
They don't follow common wisdom.
But after you hear them, you often think, "of course! How did I not see that all along?"
In church leadership today, there's no more common wisdom than this: if your church is not increasing in ...
Continue Reading ...
Follow Karl
Read More from Karl
Free Newsletters