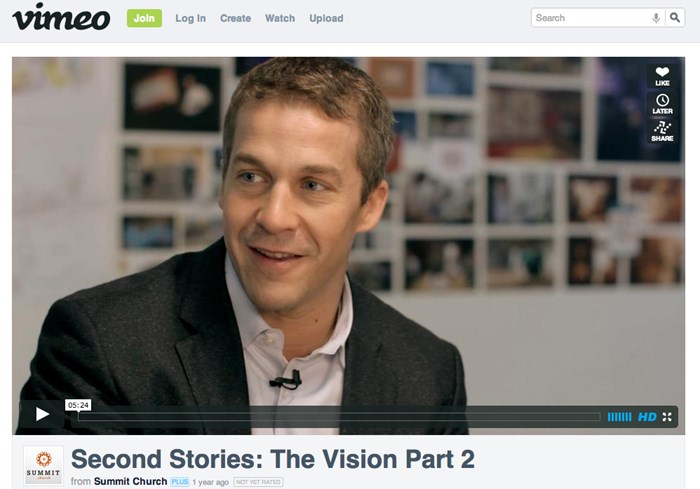 Image: Courtesy of Vimeo
Isaac Hunter, the middle son of Joel Hunter, an Orlando-area megachurch pastor and spiritual adviser to President Barack Obama, has reportedly died by suicide. News spread via an email sent to members of Summit Church, which Isaac founded in 2002. The Orlando Sentinel has the fuller story.
The email, sent today, read:
We found out today that Isaac took his life. . . . We are obviously deeply deeply devastated and saddened beyond words by this news. The tears keep coming and coming as we mourn. We are praying for his family and this congregation as we walk through this together.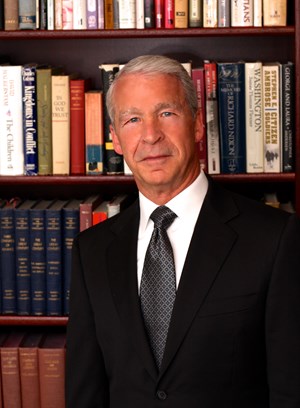 Image: Courtesy of Northland, A Church Distributed
Northland, A Church Distributed, where Joel Hunter is senior pastor, notified its own members with a Facebook statement and blog post:
We love this family and are so grateful for the impact they have had on each of our lives. I [Pastor Vernon Rainwater] have loved Isaac since he was a child, and I know this ... Isaac loved Jesus. And we are assured of his continuing relationship with Christ now in heaven (Romans 8:38-39).
Last November, Isaac Hunter, 36, stepped away from Summit after admitting to leaders that he had an affair with another staff member. He filed for divorce from his wife of 13 years, Rhonda Hunter, on October 4, according to court documents reviewed by the Sentinel.
The documents also reveal an undated suicide note addressed to Summit leaders, though Charisma magazine reports that the note was written before Isaac Hunter's 35th birthday in April 2012. According to both the Sentinel and Charisma, it reads:
I would very much like to be remembered as a person who loved his children, his parents, his brothers, and his best friends — well, while I could. . . . I fear I will love them better in my absence. As I have become what I never wished to be, a burden on those I love the most.
CT noted Hunter's resignation last fall as one of three Orlando pastors who stepped down after committing adultery.
This April, megachurch pastor Rick Warren and wife Kay lost their 27-year-old son, Matthew, to suicide after he purchased a gun online. The Warrens and other church leaders have since spoken out about mental health and gun rights.
Today, Kay Warren wrote on Twitter: "My heart is broken for the Joel Hunter family in the loss of their beloved Isaac. No words, just tears."
Joshua DuBois, also a spiritual adviser to President Obama alongside Joel Hunter, tweeted: "Praying hard for my dear friends Joel and Becky Hunter. Please join me in lifting them, and all who loved Isaac, up."
The suicide of a Georgia pastor recently drew headlines, leading Richard Land to tell the Christian Post, where he is executive editor, that "the position that suicide somehow would cancel your salvation has no biblical support whatsoever."
Southern Baptist leader Frank Page recently told CT how he has mourned his daughter's suicide, while Al Hsu explains how to think "when suicide strikes in the body of Christ." CT regularly reports on suicide.
Sarah Pulliam Bailey profiled Joel Hunter for CT in 2009 as one of America's most innovative pastors, and interviewed him in 2008 about spiritually advising President Barack Obama. CT's past coverage of Hunter can be found here.
Editor's note: This post has been updated to reflect the uncertain dating of the reported suicide note.