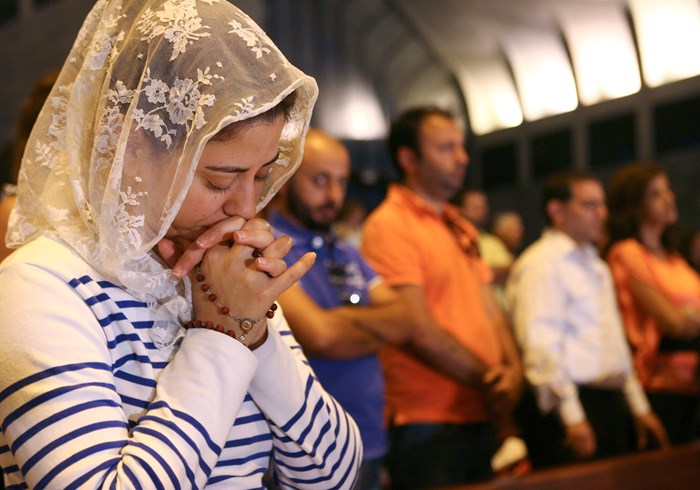 Image: Hasan Shaaban / Reuters
What's best for Syria's Christians might not be what's best for the rest of Syria.
Compared to Christians in other countries in the Middle East, Christians in Syria have fared well under the protection of President Bashar al-Assad. But many have been threatened and killed by Islamist rebels amid Syria's recent political unrest. Now more than 450,000 Christians have fled their homes during more than two years of war.
Observers are generally united in thinking that an American attack on Syria would lead to increased persecution for Christians in the country, who make up 8 to 10 percent of the population.
As one Lebanese bishop told Al-Monitor, "Hear my words and take notes; the US strike on Syria has no guaranteed results whatsoever, neither on the military level nor on the political level or any other. The only certain and inevitable result is that the launch of the first rocket on Syria by NATO will be the end of Christians in this country. They will either ...
1