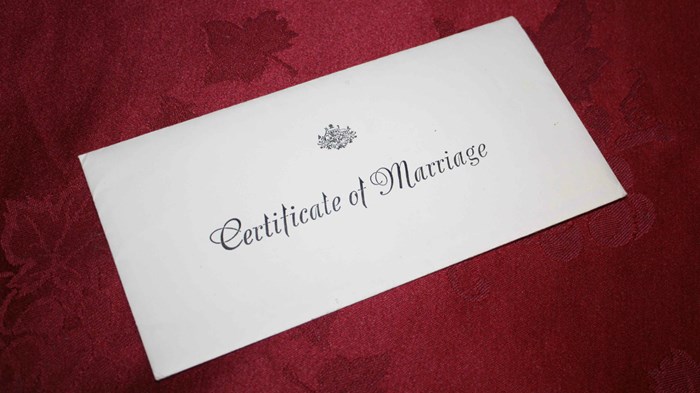 Image: Jan Smith/Flickr
Should pastors stop signing marriage certificates at the weddings they officiate? In response to same-sex marriage, should churches get out of the wedding business?
A prominent conservative Christian magazine, First Things, thinks so. As do the more than 300 pastors and laypersons who have signed a pledge to "no longer serve as agents of the state in marriage."
The pledge argues for a voluntary withdrawal from the civil side of marriage as same-sex marriage increasingly becomes the law of the land. Wycliffe College's Ephraim Radner and Christopher Seitz, who drafted the pledge, write, "To continue with church practices that intertwine government marriage with Christian marriage will implicate the Church in a false definition of marriage."
The petition asks pastors to pledge to:
"no longer sign government-provided marriage certificates"
"ask couples to seek civil marriage separately from their church-related vows and blessings"
1