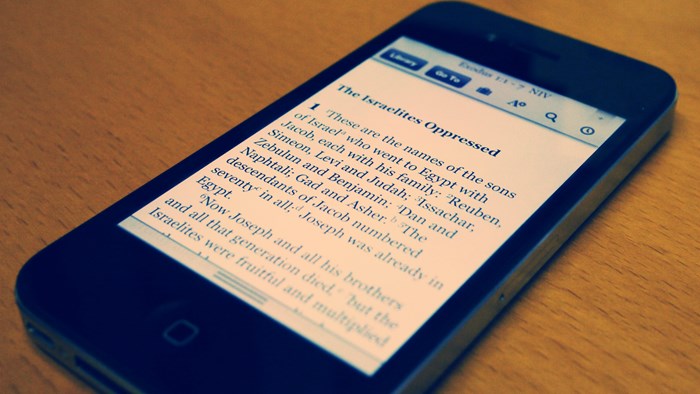 Image: Brett Jordan/Flickr
On February 16, one day after ISIS beheaded 21 Coptic Christians in Libya, "beheaded" was the fourth most-searched term on Bible Gateway.
The weekend after the US Supreme Court's same-sex-marriage decision in June, searches for "homosexuality," "abomination," and "Sodom and Gomorrah" spiked. (So did "rainbow.")
And in September, on the day of the total lunar eclipse, the No. 1 search was for "blood moon."
Bible Gateway's year-in-review data, based on 1.6 billion pageviews and more than 160 million visitors, reveals how people engaged the Bible on demand in 2015.
To start with, we tracked the popularity of Bible passages on a daily basis throughout the year. The results look a bit like a Rorschach test; but on closer observation, a few Bible-reading patterns emerge:
Most obvious is the predictable seasonal popularity of certain Bible passages, notably the Gospels at Easter. And as we've seen in past years, ...
1