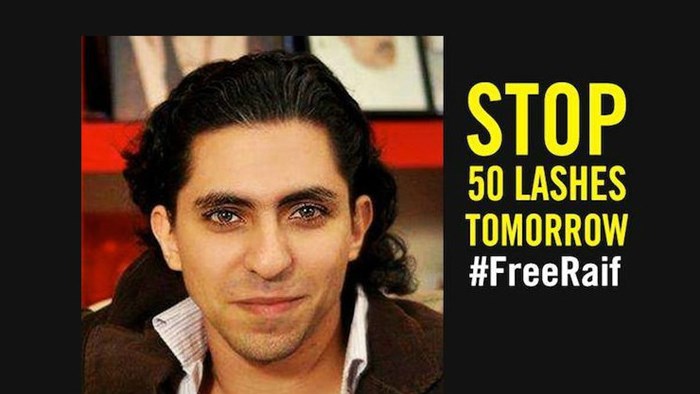 Image: Amnesty International / Facebook
Following Saudi Arabia's decision to flog a dissident blogger 50 times on a weekly basis for the next five months, seven of the nine members of the US Commission on International Religious Freedom (USCIRF) have asked the Muslim nation to whip them instead.
"Compassion, a virtue honored in Islam as well as in Christianity, Judaism, and other faiths, is defined as 'suffering with another,'" wrote vice-chair Robert P. George and his colleagues in a letter addressed to Adel bin Ahmed Al Jubeir, Saudi Arabia's ambassador to the United States. "We are persons of different faiths, yet we are united in a sense of obligation to condemn and resist injustice and to suffer with its victims, if need be."
In May 2014, the Saudi Arabian government sentenced Muslim blogger Raif Badawi, 31, to 10 years in prison and 1,000 lashes for operating Free Saudi Liberals, a website which sought to encourage debate on religious and political matters. On Thursday, ...
1