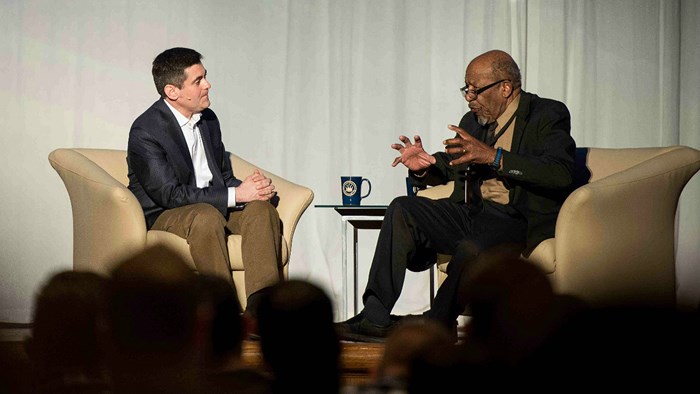 Image: Alli Rader
Growing up in Mississippi, 84-year-old John Perkins recalls seeing signs on Baptist churches that read "Everybody welcome."
Everyone, that is, except Perkins and other African Americans.
"I could have never known that we would be sitting here together, reading the same Bible and hearing God say the same thing," Perkins told Russell Moore, president of the Southern Baptist Convention's Ethics and Religious Liberty Commission (ERLC) during yesterday's summit on racial reconciliation in Nashville.
The two Mississippi natives recounted instances of racism by churches in their home state during a 45-minute conversation at the summit.
When Moore first began planning the event, one of the first leader names he thought of was Perkins, a longtime Christian civil rights activist.
Perkins has led, lived through, and even been detained in jail for his role in the movement starting in the 1960s. The founder of the Christian Community Development Association, he has been ...
1