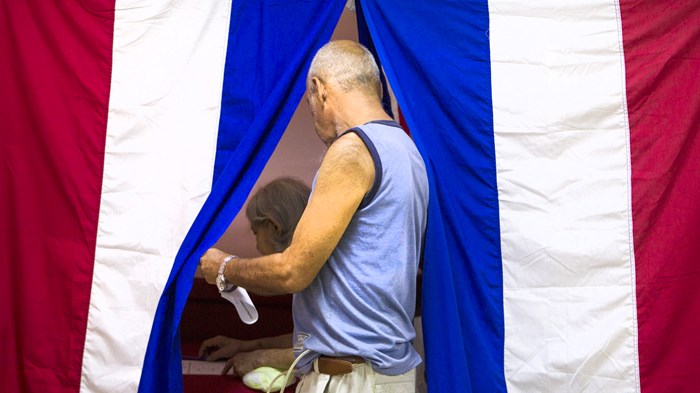 Image: Yander Zamora/Anadolu Agency/Getty Images
As Cubans voted to approve a new constitution on Sunday, widespread Christian opposition may signal a shift in political tone and a new sense of unity among the island's churches.
The grassroots campaign—formed largely against more permissive language regarding same-sex marriage—earned Christians a measure of political clout in the island nation, but for some it's also garnered them a reputation as enemies of the state.
"I can't vote for something that goes against my principles," Alida Leon, a pastor and president of the Evangelical League of Cuba, told the Associated Press. "It's sad but it's a reality."
"I am voting 'no' because taking out that marriage is between a man and a woman opens the door in the future to something that goes against our beliefs and the Bible," another Baptist pastor in Havana told Christian Today.
In a demonstration earlier this month, at least 100 couples decked in suits and ...
1