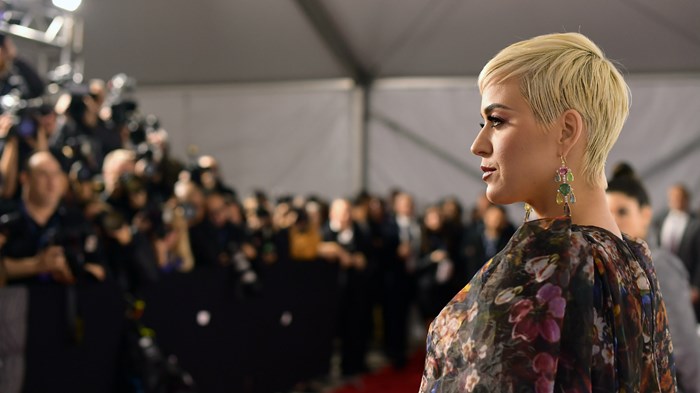 Image: Matt Winkelmeyer / Getty Images for The Recording Academy
Update (August 1): Katy Perry and the creators of "Dark Horse" were ordered to pay $2.8 million in damages after being sued by Christian rappers for copyright infringement, The New York Times reported.
The jury calculated the payout for Flame (Marcus Gray) and his collaborators after determining that 22.5 percent of the pop hit's profits came from beat taken from his song, "Joyful Noise."
The bulk of the damages will come from Capitol Records, which was fined at $1.3 million. Perry owes $550,000, with her producers and their companies paying the remainder.
----
Update (July 29): She stole a beat, 'cause she liked it? A federal jury sided against Katy Perry, ruling on Monday that her song "Dark Horse" copied from a Christian rap song, the Associated Press reported.
Flame (Marcus Gray) will be rewarded copyright damages due to the similarities between Perry's hit and his 2009 song "Joyful Noise."
He has yet to offer comment on the ...
1