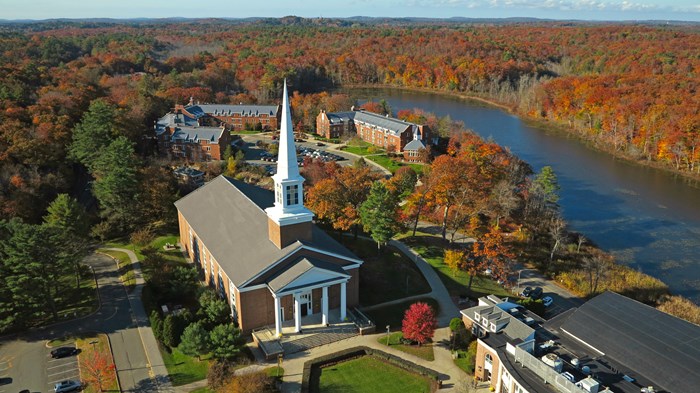 Image: Courtesy of Gordon College
A record-setting $75.5 million donation stands to change the trajectory of Gordon College by boosting scholarship funds to make the school more affordable and expanding opportunities for non-traditional students.
The anonymous gift—the largest in the school's history and among the largest ever given to a Christian college—is an answered prayer. And it comes just at the right time. Higher education faces looming questions about its future, and Gordon began to implement major academic changes around a realigned budget last spring.
The recent donation "was as a sign of God's redemptive love for Christian education in the context of great challenges and opposition," said Gordon president (and CT board member) D. Michael Lindsay. Lindsay spent four years asking God to bring a "transformational donor" to the evangelical liberal arts college. This summer, it finally happened.
Lindsay shared the news with the student body Friday at the Boston-area college's ...
1