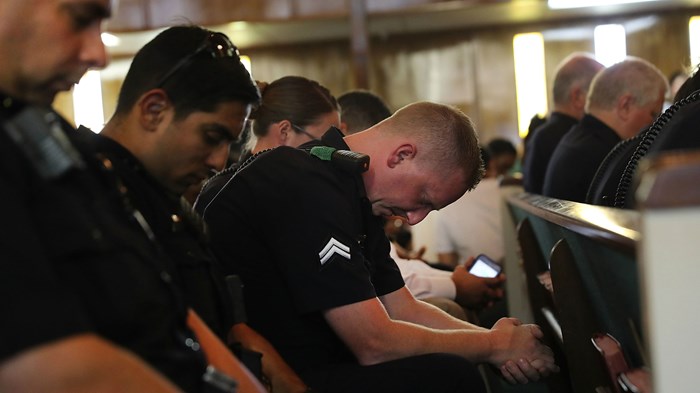 Image: Spencer Platt / Getty Images
American evangelicals trust religious leaders and police officers significantly more—and trust journalists significantly less—than the average American.
A new Pew Research Center report found that most Americans see people in various positions of power as empathetic, fair, and good stewards "some" or "most or all of the time." This goes for religious leaders, police officers, K–12 public school principals, military leaders, local elected officials, journalists, and leaders of technology companies.
However, according to Pew breakouts provided to CT, evangelicals have a distinct confidence in certain kinds of leaders. Unsurprisingly, they have a more positive view of religious leaders; 86 percent of evangelicals say they "care about others or 'people like me,'" compared to 69 percent of Americans overall.
More evangelicals than any other demographic gave religious leaders high marks for caring about people, providing for the ...
1