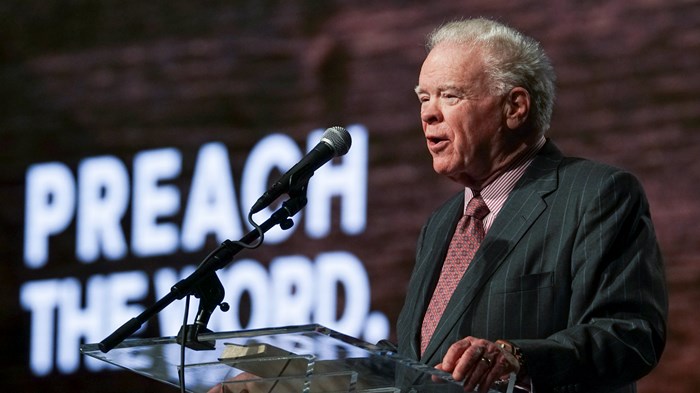 Image: Adam Covington / SWBTS / Baptist Press
Amid a heated back-and-forth over Paige Patterson's invitation to speak at a Florida church, the former Southern Baptist Convention leader's supporters and opponents seem to agree on at least one thing: The #MeToo movement is changing the way some Baptists evaluate who is eligible for public ministry.
After Patterson was announced last month as a speaker at Fellowship Church's Great Commission Weekend, fellow Southern Baptists and survivor advocates urged leaders to take him off the lineup in light of his 2018 termination from Southwestern Baptist Theological Seminary and allegations he mishandled students' sexual abuse reports at multiple SBC seminaries. Last week, SBC president J. D. Greear waded into the discussion, urging churches to consider Patterson's past before inviting him to speak.
Yet, Paige Patterson and his wife, Dorothy, remain top-billed for next weekend's event. Timothy Pigg, pastor of Fellowship Church, told CT the church has received ...
1