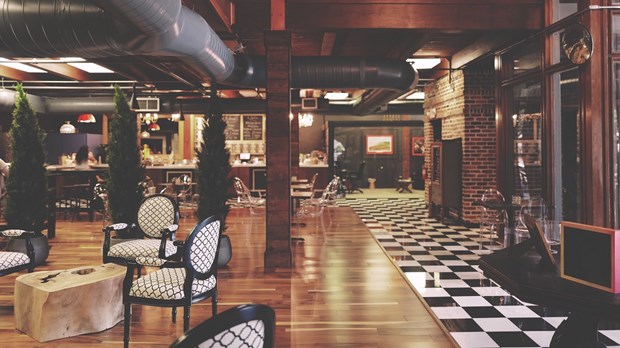 The church lobby is where first and lasting impressions are made. Yet for many years, the lobby served as either a coatroom-hallway or a vast space meant for people movement. Recently churches have begun to emphasize how they use the lobby to communicate with first-time and long-time attenders.
Tell your unique story.
Showcase your church's story. As one long-time architect advises, "It starts with understanding your unique DNA and wiring." Think of how your church started, your mission, your values, your role in the community. Let the unique character of your church shape how you use your welcome space.
Community Christian Church in Naperville, Illinois defines its mission as "Helping people find their way back to God." Aside from having the message displayed as wall art, they designed their space with the purpose of community outreach. They run a café open to the public throughout the week. They offer their lobby as a workspace with free Wi-Fi. Fifty ...
You have reached the end of this Article Preview
To continue reading, join now for free and get complete access.