Hospitality Matters
What does your church look like through the eyes of a first-time guest?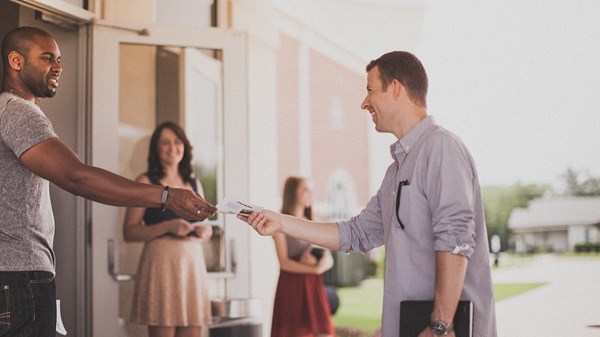 Hospitality Matters
"How did you become a church secret shopper?" It's a question I get asked almost weekly. It all started when I was a coach of church planters, while working for the Association of Related Churches (ARC), a church planting organization.
The president of ARC at that time (and my boss) was Billy Hornsby. Billy was a great mentor, friend, and a man of strong faith. He has since gone on to be with Jesus, but not before leaving his mark on me.
Billy and I were talking one day, and he looked at me and said, "Greg, you need to be a secret shopper." I asked him to elaborate.
"You've been around awhile," he said. "You've seen a lot. You've been a worship pastor and a tech pastor. You know churches and how they function.
"And," he said, "I'll give you your first endorsement!" So he sent out a message to the entire email list of ARC, encouraging pastors to bring me in for a secret shopper consultation. Pastors started contacting me, and the rest is history.
That's how I got started nine years ago, and I still love doing church secret shopper consultations for churches of all sizes and denominations. Why am I so passionate about first impressions and showing hospitality to newcomers in our local churches? Here are a few reasons.
The Biblical Mandate
While hospitality may sometimes be perceived as a unique gifting for some people, Scripture is clear: loving strangers is a biblical mandate to anyone who follows Jesus. Throughout the Old and New Testaments, God specifically commands his people to practice hospitality. He tells the Israelites to "love the stranger" like they love themselves—reminding them that they, too, were ...
You have reached the end of this Article Preview

09/02/2016