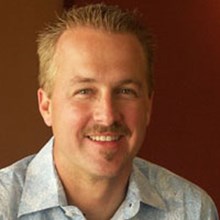 Dave is pastor of Community Christian Church in Naperville, Illinois, and provides visionary leadership for NewThing, Community's church-planting mission. He is President of the Exponential Conference, equipping church planting leaders around the world.
He is the author or coauthor of several books including The Big Idea, Exponential, On the Verge, Discover Your Mission Now, and Finding Your Way Back to God.
Dave and his wife, Sue, have three kids (Amy, Joshua and Caleb).