2017
Relationships between female leaders are often marked by competition and contempt. It doesn't have to be this way.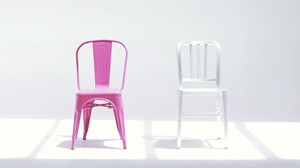 Image: Miquel Llonch/Stocksy
Editor's Note: This article is part of "Change Makers," our recent CT special issue focused on some of the ways women are influencing the church, their communities, and the world. It includes articles that explore trends in women's discipleship, examine research on women and leadership, highlight women who are making a difference, and grapple with the ...
continue reading
---
Promoting the message of Christ―rather than ourselves.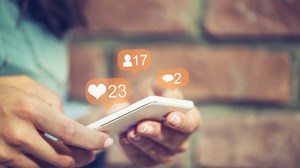 Image: iStock
The topics of personal branding and platform building permeated the conversations of a recent conference I attended, including concepts by which Christian leaders can promote their ministry and message. The advent of social media now allows people to engage in ministry faster and with more people than ever before.
When I first started in student ministry, Facebook hardly was ...
continue reading
---
Every woman knows how to minimize herself, and we need to put a stop to it—here's how.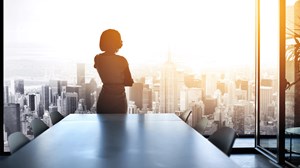 Image: iStock
"I am not a woman, so I don't have bad days," Russian President Vladimir Putin recently said in an interview. Like you, I read that statement and balk. What right does he have to make such blanket statements about an entire gender, let alone debilitate women to mere stereotype?
Nevertheless, an interesting phenomenon happens when I enter church territory―I ...
continue reading
---
Five truths to keep in mind when God calls you to a big career change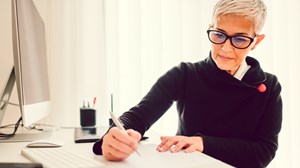 Image: iStock
My move from business to full-time ministry happened so fast, I probably should have seen a chiropractor for whiplash. I had held a litany of diverse jobs over the years―everything from fast food cashier to customer service representative, wardrobe coordinator on a Christian nativity musical tour to a very brief stint in the technical department of a major city's opera ...
continue reading
---
Effective co-pastoring requires more than just dividing up tasks.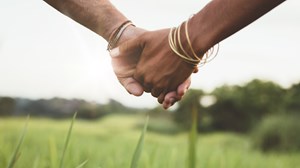 Image: iStock
It was official. We were co-pastors, elected by our church to serve as a husband and wife team. Now what?
As the bright light of excitement from starting our new co-pastoring journey dimmed, and we settled into the daily grind of parish ministry, we were dismayed to discover we had no idea how to co-pastor. None at all. We both had degrees in ministry and were pursuing master's ...
continue reading
---
As a pastor, I learned I needed to embrace God's gift of sleep.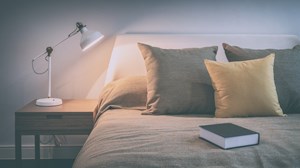 Image: iStock
Diagnosed with rheumatoid arthritis, obesity, high blood pressure, and severe sleep apnea, I changed my diet and began to exercise. In a year, I lost 27 pounds, resulting in a decrease in pain and 2 dress sizes. But I still dragged through each day as if there were a weight on my back.
Being a workaholic mother, wife, grandmother, speech-language pathologist, church planter, ...
continue reading
---
Everyone wants a break and more time off, but Sabbath offers more.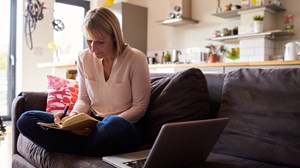 Image: iStock
I have struggled over the years as I've tried to find balance in practicing Sabbath. As a new believer, I took the Ten Commandments as gospel and thought a lot about what it means to keep it holy. For me, that easily translated into going to church, and then coming home to investigate the passage that was preached. I spent the afternoon combing the verses that came before ...
continue reading
---
Give to others from your own walk with God.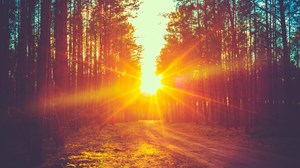 Image: iStock
"You walk with God and teach others out of that." My professor's words etched themselves onto my soul as he spoke.
Over a decade later, I have yet to forget them. In fact, they have become a simple reminder―a scripted placard hanging on the doorpost of my mind―that have guided me through many seasons of ministry.
As women, we often put so much pressure on ourselves ...
continue reading
---
When organizational culture makes you wonder if you belong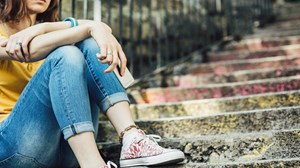 Image: iStock
Lisa could not believe what she was hearing.
The worship pastor at her church was clearly a very gifted musician. On Sundays, he consistently produced the highest quality worship program she ever experienced. Unfortunately, it was evident his quest for musical perfection came at a high relational price. Simply put, Peter was a jerk. He unapologetically bullied people, using ...
continue reading
---
A conversation between a lead pastor and her daughter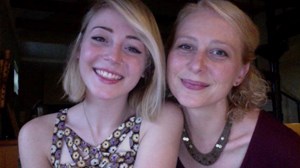 Image: Provided by the author
I'm purposeful in how I develop my staff members as leaders. I tell them what I see in them, put them in new situations which stretch them, sit with them regularly to ask, "How do you need to vent, process, or pray with me?" And, as uncomfortable as it makes me, I let them see my own struggles so they're not surprised when leadership is hard. Without ...
continue reading