When Disability Isn't
"By avoiding children like Cory, I avoided the painful confrontation with my own limitations." A guest post by Dorothy Littell Greco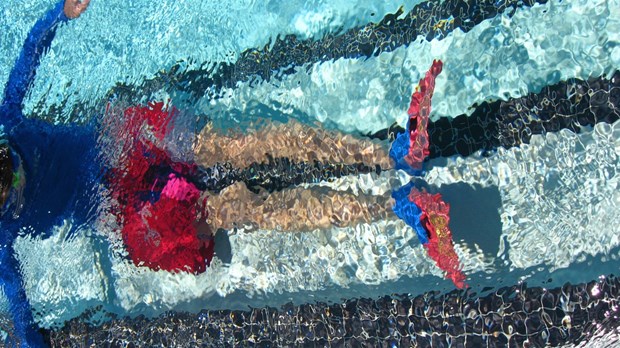 Image: Olga Gerrard/flickr
My nephew Cory just spent the week with us. For 16 hours a day, he neither paused nor stopped. He played board games and Ping-Pong, threw himself on the trampoline, chatted endlessly, and on the final day, learned how to dive. In between slipping into the pool headfirst, he explained to me how friction causes swimmers to work harder and eventually slow down. I couldn't tell if he was earnestly seeking to explain the mechanics of swimming or offering condolence for my interminably slow laps.
At dinner one night, he made a card for his grandmother which he delivered with the stunning line, "I made this for you because I love you more than I love myself."
On the way to the airport, he said, "I will miss you for an entire year."
Cory is six. Cory is on the spectrum.
Since his diagnosis four years ago, my sister has openly shared her heartaches, frustrations, and triumphs. In the process of trying to support her, I have learned much and become acutely aware of our culture's skittishness towards folks who have gifts that are below the radar of cultural norms. For the most part, we are more likely to turn away or feign indifference. We pity the parents who are saddled with such a complicated life.
Until Cory became part of my family, I distanced myself from both children and adults who were disabled. Not so much out of disdain or pity but because of fear. I thought that if I wasn't within arm's length, no one would notice what I know to be true—I lack both patience and grace. I care more about my not failing than about loving sacrificially. By avoiding children like Cory, I avoided the painful confrontation with my own limitations.
Spending the past seven days with my nephew has caused a paradigm shift. I found myself wondering why he has a pejorative label affixed to him and I don't. Yes, being in relationship with him does require heroic patience and a commitment to decipher his hyperspeed communication. Yes, his dislike of physical contact was difficult to accept.
However, he laughs so hard he actually gasps for air. His innocence and deep trust of my sister and her husband allow him to be disarmingly honest, but never mean-spirited. A skill I could stand to grow in.
Cory has deep understanding of all things mathematical and spatial. At age six, he already knows more about quantum physics than I ever did—or ever will. He invents games, makes radically insightful comments ("Why isn't Eclipse gum black?"), and works diligently to understand the unspoken and often random rules of social etiquette.
So why does our culture propagate the practice of avoiding and stigmatizing people like Cory who are both limited and inspiringly other? Why is it that we seal ourselves off, turn our heads, and dismiss individuals who have the wisdom to comprehend deep mysteries and the heart to feel things that are often invisible and inaccessible to a normal person?
As a culture, Americans can be a bit obsessed about the image we project. We care deeply about our degrees, our status, having perfect bodies, and influential friends. Children who think, speak, act, and perhaps most significantly, look other than mainstream children, become obstacles to that goal. They serve as reminders of our powerlessness. And for this offense, we are quick to label and marginalize them, preferring distance to engagement.
My sister and her husband, along with millions of other parents across the globe, face challenges that those of us with children unaffected by chromosomal differences will never fully grasp. But I also believe their children give them a unique and profound gift: The capacity to accept the limitations we all have as an intricate and essential component of life. I am awed by their unflagging commitment to love Cory for who he is rather than who he might have been. And proud to be under Cory's tutelage myself.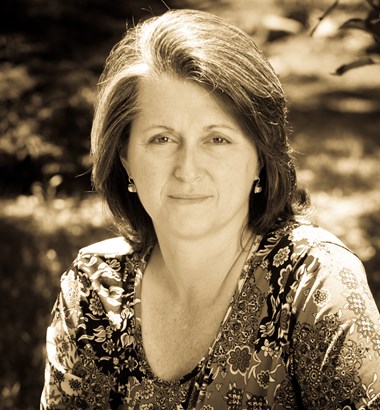 Dorothy Littell Greco works as a photographer, writer, and speaker. Her passion is helping others find their way through this sometimes confusing world. She and her husband have three sons and one daughter-in-law. You can find more of Dorothy's work on her website (DorothyGreco.com) or by following her on Twitter at @DorothyGreco and Facebook.
Support our work. Subscribe to CT and get one year free.
To add a comment you need to be a registered user or Christianity Today subscriber.
Recent Posts
When Disability Isn't