The recent statement from evangelical and Roman Catholic leaders on the Christian doctrine of justification "sells out" the Reformation, according to James Boice, chairman of the Alliance of Confessing Evangelicals (ACE).
The Alliance in late February issued a pointed response to "The Gift of Salvation," a statement from Evangelicals and Catholics Together (ECT) on the doctrine of justification and the mandate for global evangelism (CT, Jan. 12, 1998, p. 61). ECT is an independent group of scholars and ministry leaders, formed in 1994. "I hate to use selling us out, but it seems to me that's what it does," Boice said to Christianity Today of the latest ECT document, a follow-up to an earlier controversial statement (CT, May 15, 1995, p. 53). "It really sells out the Reformation." But ECT evangelicals vehemently disagree. Timothy George argues, "We are engaged in an ecumenism of conviction, not an ecumenism of accommodation."
As evangelical scholars have evaluated "The Gift of Salvation," many have given cautious support, but others, such as Boice, have been sounding the alarm. ACE's "Appeal to Fellow Evangelicals" (www.ChristianityToday.com/ct/archives) notes that "The Gift of Salvation" has "divided evangelicals from evangelicals [and] revealed that the unity we thought we had was not as deep as we believed."
The ACE statement asserts that "Gift of Salvation" falls short of the "biblical and Reformation doctrine of sola fide [faith alone]," that it is a misleading attempt to "bring harmony via ambiguous formulas," and that it undermines evangelistic outreach, especially in Catholic-majority countries.
The ten signers, mostly scholars, authors and pastors, of the ACE appeal include R. C. Sproul, John Armstrong, Michael Horton, and Boice. Philadelphia-based ACE was formed to recall the evangelical movement to its roots in the Protestant Reformation (CT, June 17, 1996, p. 62).
WHERE'S THE GOSPEL? "The Gift of Salvation" affirms justification by faith alone. But ACE argues there are "irreconcilable" differences between historic Protestant and Catholic understandings of how God reconciles sinners to himself. The appeal says, "We see [imputed righteousness] as the heart of the Gospel."
The Protestant Reformers held that God justifies believers by imputing Christ's righteousness to them. But Catholic doctrine, formulated in response to the Reformation, taught that God saves the faithful by infusing them with Christ's righteousness through a process that requires human cooperation. As a result, one of the enduring fault lines between historic Protestantism and Catholicism is the question of whether a faithful Christian has full assurance of salvation or remains uncertain until death.
In discussing justification, "The Gift of Salvation" does not use either the term imputed or infused, causing ACE to view the document as "dangerously ambiguous."
ECT signer George argues that the purpose of "The Gift of Salvation" was to develop a joint statement on justification by contemporary evangelicals and Roman Catholics. Jesuit scholar Avery Dulles, an ECT signer, says, "We were careful to follow Trent, the teaching of the Second Vatican Council … we are not far-out Catholic theologians."
George, in a written response (see Letters, p. 9), says, "As evangelicals, we see this teaching [on imputation] as implicit in the doctrine of justification by faith alone and tried to express it in biblical terms."
ACE's Armstrong agrees that some Catholics and evangelicals are coming to "similar understandings" of what the Bible says. But he believes "The Gift of Salvation" lines up with historic Catholic dogma in ways that are unacceptable to evangelicals. He says, "The way the document is worded, Catholics can sign it and still hold on to what the church teaches." George says ECT evangelicals do not have "unity of faith with the Church of Rome," but do have a "unity in Christ" with Catholic believers.
CLEAR TO WHOM? In spite of the ECT goal of restating the doctrine of justification with "clarity and charity," ACE leaders believe the theological waters have been muddied. Armstrong says, "I don't think the average layperson, and even the average pastor, is able to make those distinctions [of doctrine] quite so clearly." ACE asserts that "The Gift of Salvation" agreement "is not really agreement, and the declaration of unity is at best misleading and at worse fraudulent."
However, ECT leaders believe that both sides were open about where they achieved agreement and where they did not. Richard John Neuhaus, an ECT Catholic, told CT, "You had a group of very responsible, theologically astute evangelical Protestants and a group of very responsible, theologically astute Roman Catholics, and they did come together, and they did agree."
EVANGELISTIC OUTREACH: Rick Phillips, ACE spokesman, notes with alarm that following release of "The Gift of Salvation" last October, ECT leaders met with Catholic bishops from Latin America.
At that meeting, Cardinal Cassidy, a top Vatican leader, presented a paper in which he called for "newcomers" to "not target for their evangelizing work the active, baptized members of the church that has been responsible for the original evangelization" of a country.
Phillips asks, "What are the implications of missionaries in South America trying to raise support?" But ECT leaders have made strong statements in favor of evangelistic outreach (CT, Mar. 2, 1998, p. 70). Also, "The Gift of Salvation" says, "Evangelicals must speak the gospel to Catholics, and Catholics to evangelicals."
Despite its concerns, ACE sees value in dialogue with Catholics and also remains committed to evangelical unity. Armstrong, Horton, and Sproul were among ACE members who accepted an invitation to discuss "The Gift of Salvation" in Washington. Armstrong says that since the release of "The Gift of Salvation," he has spent much time in discussion with ECT evangelicals. Armstrong says, "I think some of the opposition that has been raised could have been cut off had … they heeded the counsel of several within their circle who cautioned them not to go quite so quickly."
Have something to add about this? See something we missed? Share your feedback here.
Our digital archives are a work in progress. Let us know if corrections need to be made.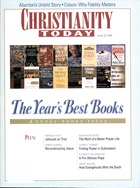 This article is from the April 27 1998 issue.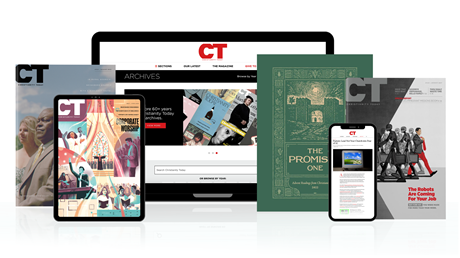 Subscribe to Christianity Today and get access to this article plus 65+ years of archives.
Home delivery of CT magazine
Complete access to articles on ChristianityToday.com
Over 120 years of magazine archives plus full access to all of CT's online archives
Subscribe Now
Does The Gift of Salvation Sell Out the Reformation?
Does The Gift of Salvation Sell Out the Reformation?