Enock Oroo's life hung by a thread as he arrived at the emergency ward in Kenyatta National Hospital on Aug-ust 7, shortly after terrorists bombed the U.S. embassy in Nairobi, Kenya.
Oroo, 22, had survived but was gravely injured. The bombing claimed 257 lives, among them a dozen American nationals working at the embassy. More than 5,000, mostly civilians, were wounded. A simultaneous terrorist bomb in Dar Es Salaam, Tanzania, killed 10.
"As the team of doctors and nurses worked trying to save my life," he recalls from his hospital bed, "I heard the doctor tell the nurse, 'This one is not going to survive.' The nurse later repeated that to another, [but] I responded, 'Just do your best. God is great.' "
On the day of the bombing, Oroo was riding on a bus near the U.S. embassy and witnessed an unforgettable scene of screams, blood, and death.
"Some people were calling their mothers or fathers, but I cried to God," says Oroo. The passenger seated next to him on the bus died instantly. The bus caught fire, and several riders perished in the flames. Oroo sustained multiple injuries.
Oroo admits that for the past three years he had turned away from his childhood Christian faith, even though he says he never forsook God completely. "My life was not stronger than those who died. It was a miracle I survived. I immediately knew God had spared me."
Oroo's faith in God has been revitalized and, much to his surprise, as he recovers he finds himself sharing the gospel with fellow hospital patients and staff.
SURVIVAL STORIES: Kenyatta's Ward 7A is one of dozens of hospital wards throughout Kenya with people recovering from the blast. Many show a remarkable determination to move on with their lives without bitterness.
During an interview with CT from her Kenyatta Hospital bed, Grace Kiuna, a secretary whose collapsed office building was next to the embassy, remembers hearing gunshots and the sound of a grenade.
"At first, I was thinking it was all bullets, then I ducked under the table not knowing I had been badly injured," she says. "An office colleague who was not injured helped me to run down staircases for ten floors as I constantly prayed: Please, God, don't take me away, you have given me children and I have a lot to do."
Kiuna, who had been an orphan herself, cares for foster children belonging to her deceased sister. The bomb blast severely scarred Kiuna's face and upper body.
Many survivors, including Oroo and Kiuna, suffered eye and facial injuries from the bombing. The main blast that brought down one building next to the embassy had been preceded by gunfire, which drew people to windows. Doctors say 40 of the bombing victims are blind in both eyes and another 50 have lost all vision in one eye.
Douglas Sigialo no longer has the use of one eye and has lost significant vision in the other. "The doctor tells me the retina is badly damaged," says Sigialo, who remains optimistic. "The doctors are doing their best." The 27-year-old father may never see again, but that has not altered his view that God spared his life for a purpose. "I feel ready to serve God in a big way when I get out of here," says Sigialo, a marketing manager with Saint Paul's Publishers. He also writes for African magazines and sings in his church choir. "Even if I don't see again, I desire to learn to play the guitar and the kayamba and sing for the Lord. Of course, I will continue to write somehow. My wife can scribble and edit for me."
LONG-TERM IMPACT: Christians make up 80 percent of the 28.3 million people of Kenya, making it one of the most thoroughly Christian nations in Africa. There are more than 40,000 congregations, and evangelicals represent at least one-third of the populace.
In the aftermath of the bombing, Christian ministries quickly moved alongside government and relief agencies in helping victims and their families cope. The Salvation Army, which runs four schools for the blind in Kenya and has programs for the physically handicapped, is assessing the vision needs of the injured.
In addition to injuries, many patients and thousands of other Kenyans, especially those who witnessed the event, are still emotionally traumatized. For the first weeks after the bombing, church leaders found themselves working long hours counseling families, burying the dead, and visiting victims in recovery.
Kenyan leaders say that the attack dealt a stunning blow to the nation's sense of well-being and has been described in the media as "the day the Devil visited Kenya." Hundreds are suffering from severe to moderate traumatic stress disorders, according to Kenyatta Hospital nurse counselor Rhoda Mburu. "Many bomb victims who flocked to the hospital's free trauma counseling services center are still experiencing nightmares."
Christian therapist professor David Ndetei, head of the psychiatric department at Kenyatta, believes the long-term traumatic consequences could rival those of the 1994 Rwandan genocide (CT, Feb. 6, 1995, p. 52).
Ndetei says, "Of those survivors or eyewitnesses who actually brushed shoulders with death or were physically present in that potentially deadly situation of the bomb blast, whether they received injuries or not, 50 to 80 percent will likely develop posttraumatic stress disorders."
Mburu says some victims wake up at night screaming "Fire!" Some cannot turn off lights at night to sleep. Others are too fearful to re-enter Nairobi. Some face intense feelings of "survivor guilt," which may occur when a person witnesses someone else killed.
At the All Saints Cathedral, Oasis Counseling Services is training volunteer counselors and conducting daily counseling sessions for bomb victims.
Apart from comforting the bereaved and preaching hope to the survivors, church leaders have initiated fundraising efforts to help with burial expenses.
Pastor Boniface Adoyo says his Nairobi Pentecostal Church collected money to be pooled in the National Bomb Victims Fund. Adoyo's church has an ongoing visitation ministry. The benevolence minister, Martin Bandu, reports that the hearts of the victims are softer toward the gospel. Several became Christians after the blast.
RELIGIOUS TENSIONS: Bishop Arthur Kitonga of the Redeemed Gospel Church in Nairobi says follow-up services from the Christian community will be vital because of the many tensions within Kenyan society.
"People are so frightened that scores working in the city and new migrants have begun to move away to their rural homes," Kitonga says. "They fear another bomb might come."
Apart from the political and economic ills that are shaking the country (CT, Oct. 6, 1997, p. 82), Kitonga says religious tensions are "boiling up and posing great danger to the church."
In February, 50 were killed in the coastal city of Mombasa during riots connected in part to Muslim-Christian tensions. And one week before the bombing, Muslim youth burned churches in Kenya's northeast province.
"We are not waiting for comfortable times in Kenya," Kitonga says. "Whatever will plague our country further will likely be religious."
Francis Omondi, director of Sheep Ministries, an evangelistic outreach, notes that Muslims have been entering Kenyan government and politics and pushing for the adoption of Islamic law.
"Even though the bomb incident may not directly be linked to current religious tensions, it is not coincidental that the blast occurred in the wake of mounting religious hostility by Muslims," says pastor Adoyo. "This hostility is a phenomenon that must not be ignored."
Kenyan President Daniel Arap Moi has issued a public call for religious tolerance between Muslims and Christians.
The head of the Supreme Muslim Council in Kenya has pointed out that Islam does not condone acts of terrorism and murder. Following Moi's appeal, on August 25, the leaders of the Catholic church and Muslims in Kenya sat together to chart a path for peaceful dialogue. Bishop Kitonga, however, cautions Christians not to count on short-term solutions. Kitonga says believers should be grounded in the Word of God. "Whatever comes, be ready and 'Let not your hearts be troubled,' " he told his congregation after the explosion.
Have something to add about this? See something we missed? Share your feedback here.
Our digital archives are a work in progress. Let us know if corrections need to be made.
This article is from the October 5 1998 issue.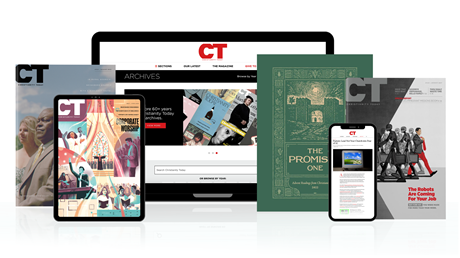 Subscribe to Christianity Today and get access to this article plus 65+ years of archives.
Home delivery of CT magazine
Complete access to articles on ChristianityToday.com
Over 120 years of magazine archives plus full access to all of CT's online archives
Subscribe Now
Terrorism: Bombings Inflame Religious Tensions
Terrorism: Bombings Inflame Religious Tensions