Willow Creek church-growth concepts are gaining ground among German Protestants despite a choir of traditionalists who say a watered-down gospel is being marketed.
Attendance at the Oldenburg's Free Christian Church has tripled since 1993, when pastor Lothar Krauss first heard Willow Creek's founder, Bill Hybels, speak in Germany. The local church now draws 200 adults and 90 children.
Willow Creek ideas, adapted to meet local cultural needs, helped spark that growth, says Krauss. "The regard for and contact with non-Christians and church outsiders has grown enormously," he says. Church leaders and many members have been motivated to be creative and evangelistic; the preaching now emphasizes biblical principles in everyday life, and many members have attended Willow Creek conferences or seminars.
Other churches have followed in Willow Creek's footsteps in offering worship services tailored to nonbelievers and the creation of small groups. Manfred Kreis, preacher at the Protestant community church in Augsburg, says his church organizes two types of "guest" services, similar to Willow Creek's seeker services. His congregation has identified clear goals for small groups and is working on a "mentoring structure" for its workers.
Modern live music, drama, and multimedia presentations are being implemented in other congregations, such as in the "C-Point" church in Glauchau. Pastor Michael Piertzik says that with new styles of preaching and worship based on Willow Creek's philosophy, the quality of services at his church has "clearly improved."
"Willow Creek is theologically conservative; it is engaged in serious church growth on biblical principles; yet its methods are progressive," says Bernd Kanwischer, pastor of a Free Evangelical church in Ottobrunn. Although his congregation looks into other ministries for ideas, "Willow Creek is for us the model from which we can learn the most."
CONCEPTS TAKING ROOT: Willow Creek's influence, especially through modern music, drama, and a focus on small-group ministry, has grown significantly over the past six years in German churches.
Ongoing research has indicated that at least 150 local churches have to varying degrees adapted or embraced ideas from the South Barrington, Illinois, megachurch. There are currently 135 members in the Willow Creek Association's Germany network. About 70 Willow Creek publications are now available in German and are being snapped up by evangelicals, Lutherans, and Baptists.
Since 1993, up to 30,000 Germans have been reached through Willow Creek conferences, seminars, and other ministries (CT, Jan. 6, 1997, p. 61), says coordinator for the German affiliate branch of the international Willow Creek Association, pastor Wilfried Bohlen. The first major conference in 1996 in Hamburg drew 4,500 people, and the second in 1998 in Oberhausen was attended by nearly 7,000. There have been other gatherings in Germany, including conferences for children's and youth ministries, which drew 2,800 people to Bochum in March.
Bohlen and his five staff members are making plans for the next major conference with Hybels to be held in November in Karlsruhe, where 4,500 people are expected to take part.
NOT JUST FOR EVANGELICALS: Most German evangelicals are solid sup porters of Willow Creek principles, and their attendance at conferences bears this out.
According to Bohlen, evangelical participation at such gatherings seems to be leveling off. But the numbers of Protestants from the established-church tradition, the EKD federation of Lutheran, Reformed, and United state churches, has "risen considerably."
EKD leader Manfred Kock attended last year's conference and held "very fruitful" talks with Hybels, which "established a great deal of trust," Bohlen told CT. Willow Creek was represented at the EKD's 1995 conference, and the German staff has been in contact with several regional Lutheran bishops and other EKD leaders. The denominational leaders "are often very thankful and encourage us to continue in our work," Bohlen says of their meetings.
Methodists and charismatics have shown less interest in the Willow Creek concepts, and there has been no contact with Catholic bishops, he says. Some individual Catholics have contacted Willow Creek for information, however.
"It is taking some time, and we sense that there is growing interest," says Bohlen. "But there is also considerable opposition among the more conservative church members."
FEARS OF AMERICAN FADS: Opposition to Willow Creek methods is limited, but blunt. Some of the harshest criticism has come from a confessional group of Protestants in the "No Other Gospel" movement. Last year the group's newsletter charged Willow Creek with "marketing the gospel with cynical marketing principles" and promoting a "gospel of success," which reflects the American way of life and personal ambition. They suggested that Hybels was turning biblical evangelization into a "church propaganda show."
Local church leaders embracing Willow Creek's values say a few congregational members hold these views. They stress that the criticism reflects resistance to change.
Willow Creek is open to criticism, says Lou Hueneke, head of the German branch. "Maybe we can learn, maybe there are some things we do that are really not relevant," he told CT.
"The problem is that one person who criticizes us usually makes more noise than a hundred who have no problem with it or are very happy with what we do. It is very difficult to say, percentage-wise, who is against us and who is for us."
Hueneke downplays any concerns ex pressed about encroaching Americanism. Willow Creek concepts must be culturally relevant in any country. "That has nothing to do with the United States and Germany; you have the same problem when you go from Frankfurt to a small town in Bavaria."
Scott Pederson, a youth worker who has been with Willow Creek since its beginnings in 1975, is aware of the concerns about Americanism and ministry. "We wish that sometimes we were from a different country because then we could avoid that stigma of here's just one more thing that America is trying to push on the rest of the world," he says.
Have something to add about this? See something we missed? Share your feedback here.
Our digital archives are a work in progress. Let us know if corrections need to be made.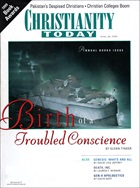 This article is from the April 26 1999 issue.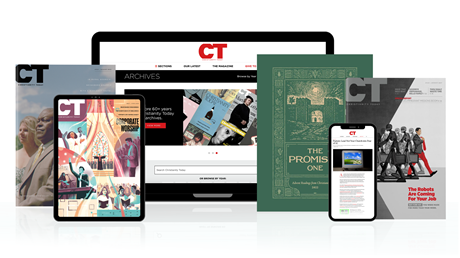 Subscribe to Christianity Today and get access to this article plus 65+ years of archives.
Home delivery of CT magazine
Complete access to articles on ChristianityToday.com
Over 120 years of magazine archives plus full access to all of CT's online archives
Subscribe Now
Willow Creek: German Evangelicals Get Seeker Sensitive
Willow Creek: German Evangelicals Get Seeker Sensitive