Legal challenges to the Tampa, Florida-based Greater Ministries International Church are piling up. On January 20, Pennsylvania Judge Eunice Ross granted the state attorney general's request for a sweeping contempt of court order that may cost the ministry millions in fines and jail its leader, Gerald Payne. The contempt ruling also sets the stage for a freedom of religion appeal to the U.S. Supreme Court.
Greater Ministries has operated what it calls a "gift in, gift out" program, which promised that contributors would receive double their money back within 18 months as a takeoff on Jesus' advice on giving in Luke 6:38 (CT, Jan. 11, 1999, p. 16). Its leaders claim to have distributed more than $500 million in such "gifts," to between 20,000 and 80,000 contributors, in all 50 states.
Greater's statements and literature claim that this doubling of gifts has been financed with profits from foreign trading in precious metals and gold mining. No financial reports about its activities have been made public, however, and most payments to donors ceased several months ago.
Securities regulators have called Greater Ministries a Ponzi scheme, and it has been dogged by an escalating series of legal attacks. Calling the gifting program an unregistered investment plan, regulators in California, Ohio, and Pennsylvania have issued cease-and-desist orders against it. Last July, Greater lost an estimated $20 million in the failure of a Colorado bank.
On December 11, two of Greater's California representatives pleaded no contest to state securities violations. Four days later, Florida officials obtained a guilty plea from Jonathan Strawder on grand theft and securities fraud charges. Strawder had been running a spinoff of Greater Ministries called Sovereign Ministries, which also promised to double investors' money (CT, Feb. 8, 1999, p. 14).
JUDGE ISSUES ORDERS: In late January, Pennsylvania's Judge Ross ordered Greater Ministries to refund all contributions to the "gifting" program by Pennsylvania citizens since a preliminary injunction against the program was issued last November. To verify the refunds, the ministry must turn over the names and addresses of all contributors in the state and the amounts they gave. Ross likewise ordered Greater to stop promoting its new herbal food supplement program in the state. The program, Health Benevolence Christian Fellowship, distributes food supplements, which the ministry claims will help users avoid "end-time plagues." All donations made to it in the state are to be refunded.
No firm data on the number of Greater's contributors in Pennsylvania are available, but hundreds are concentrated in the "Dutch country" in and around Lancaster County. Nearly a thousand people crowded into a November meeting in Lebanon, Pennsylvania.
Ross's order imposed two sets of fines: Greater Ministries is to pay $500 daily until written proof of such refunds is furnished to the court. Greater is also to pay an additional fine of $5,000 apiece for every Pennsylvania resident solicited by mail for donations during November and December. Records of all these solicitations are to be furnished to the court. Total fines could easily reach several million dollars.
Ross directed Greater Ministries' founder Gerald Payne to appear in court March 1 to testify about the ministry's compliance with the order or face arrest.
Payne—who did not respond to CT's request for comment—and the ministry are expected to appeal the case. Greater Ministries' attorney, Al Cunningham, sees threats to religious freedom in Pennsylvania's action against the ministry. Cunningham also represents another controversial ministry, the Indianapolis Baptist Temple, which is in a parallel feud with government officials. Cunningham told CT he expects the issues in these cases to reach the U.S. Supreme Court as a way of challenging the Court's 1992 ruling Oregon v. Smith.
Cunningham has determined the basis of his appeal: "If a church is not getting government benefits, if it claims no tax exemptions, then at that point the public has no interest in the ministries of that church and the relationships of the church and its members."
REPENTING ON PAPER: An effort by Greater Ministries to reposition itself for an appeal is evident in papers filed with the Pennsylvania court. In the filing, Greater Ministries made public recent changes in its structure, dissolving its corporations and repudiating any claim of tax-exempt status. It now pronounces itself a "New Testament Church," of which Christ alone is the "sovereign Head." All property and assets of the church have been transferred to Payne as pastor.
To explain the changes, Payne also submitted a "Statement of Repentance." In it, he said that although Greater Ministries had previously set up corporations and trusts "in ignorance," the ministry had now learned as the result of "recent judgments on the Church" that these structures amounted to "unholy alliances with the state." Thus Payne is ready to "confess my sin" and "turn from my wicked way."
"As Pastor," Payne declared in the affidavit, "I cannot, by reason of my religious convictions regarding the Lordship of Jesus Christ over the Church, submit the ministries of the Church to governmental authorities. To do so," he asserted, "would recognize a sovereign greater than Jesus Christ with authority over the Church and its ministries." The statements echo the positions of the Indianapolis Baptist Temple and suggest an alignment of legal strategy.
Have something to add about this? See something we missed? Share your feedback here.
Our digital archives are a work in progress. Let us know if corrections need to be made.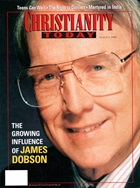 This article is from the March 1 1999 issue.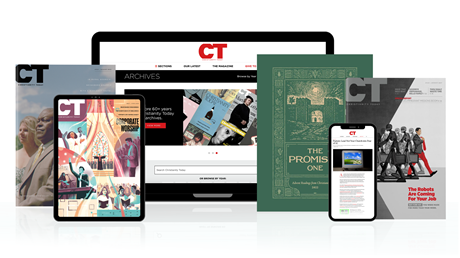 Annual & Monthly subscriptions available.
Print & Digital Issues of CT magazine
Complete access to every article on ChristianityToday.com
Unlimited access to 65+ years of CT's online archives
Member-only special issues
Subscribe
Greater Ministries Faces Big Penalties
Greater Ministries Faces Big Penalties