The financial scandal engulfing Greater Ministries International Church is expected to reach a climax soon in a Tampa federal court.
On October 4, seven Greater Ministries officials, including its pastor, Gerald Payne, and his wife, Betty, are scheduled to be tried on federal charges including fraud, conspiracy, and money laundering. They were arrested last March, and if convicted on all counts, each could face a prison term of up to 200 years and fines of up to $5.75 million.
FIRST AMENDMENT DEFENSE: Greater Ministries has operated a controversial "gifting ministry" that claimed the ability to double its donors' investments in 17 months from the profits of gold and diamond mines in Liberia and international trading in precious metals. Their scriptural basis for their promise is Luke 6:38, "Give and it will be given unto you" (CT, April 26, 1999, p. 22).
Greater's attorney, Al Cunningham, has argued that the case is about religious freedom, the First Amendment, and government persecution. "The Lord Jesus Christ regulates our body," he asserted. "If we recognize a sovereign greater than Jesus Christ, then we deny Jesus Christ."
At least $100 million was reportedly invested in the program by over 15,000 Christians, according to federal investigators. Monthly payments to these "gifters" stopped over a year ago. Greater's legal troubles have proliferated since the seven were arrested. On August 6, U.S. marshals, local police, and sheriff's deputies invaded and seized Greater's headquarters in a former Tampa bank building.
The seizure was authorized by Federal Judge Richard A. Lazzara. State authorities from Alabama and Ohio told the judge they feared assets were being taken from the building and records destroyed. Judge Lazzara appointed Palm Beach attorney James W. Beasley as receiver, to trace assets and return funds to victims if possible.
Since then, a handful of Greater church members has been gathering in the parking lot for worship and to protest what they say is an illegal government takeover of a New Testament church. "Yes sir, we're having church outside the building," member Barbara Ketay told Christianity Today. "We're having prayers every day." Some worshipers have carried picket signs reading, "Is this freedom?" and "Is your church next?"
PERMANENT INJUNCTION IS SUED: At an August 20 hearing, Greater's legal difficulties deepened when attorneys for Ohio and Alabama told Judge Lazzara they had found evidence that tens and perhaps hundreds of millions of dollars of cash and property from victims "have passed through the hands of the defendants." Beasley added that he found no evidence of legitimate investments to support Greater's insistence that it was not a Ponzi scheme. The investigators added that they had found 14 safes and two vaults in the building, as well as several paper shredders.
The August hearing featured a dramatic confrontation between Judge Lazzara and the Reverend Charles Strickland, described as Greater's "Senior Pastor." Strickland is the author of a 50-page booklet, "You Are Bound to Be Blessed—Prosperity, Wealth and Riches," which was distributed to many "gifters." When Strickland tried to illustrate the plan by citing the parable of the talents, the judge pointedly asked him what should happen if one of the servants in the parable ran off with the talent rather than investing it.
When Strickland then insisted that Greater Ministries never promised definite returns from the program, the judge produced a letter from an Ohio man stating that Strickland had personally promised him exactly that. Strickland said the man was lying. But the pastor then repeatedly invoked Fifth Amendment protection against self-incrimination when questioned about his role in the plan's operation and whether he had personally profited from it. Strickland has not been charged in the case. But investigators have alleged that the defendants and others who acted as "couriers" bringing in money to the plan received commissions of 5 percent as "gas money."
Greater Ministries had its "gifters" sign a form stating that there was no guarantee of a return on their money. State attorneys filed transcripts, affidavits, and videotapes, including timetables for repayment and many assurances that no one had ever lost money in the plan. "Who punishes the corrupt steward?" Judge Lazzara asked. Later, he issued a permanent injunction against the Faith Promises program.
Receiver Beasley told CT, "We found several dozen letters from people asking about what had happened to their money." They discovered the gift amounts ranged from $10,000 to more than $100,000. Beasley's figure of $100 million is his best estimate of how much went into the plan. The actual total could be much higher. In addition, Beasley had received, as of late August, approximately 100 e-mail messages from gifters appealing to him for a return of their money. Beasley's office plans to start a Web site (www.greaterministries.com) on which will be posted many of the documents recovered from Greater's offices. Cunningham promised to appeal both the judge's injunction and the seizure of the building.
Our digital archives are a work in progress. Let us know if corrections need to be made.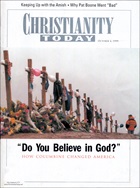 This article is from the October 4 1999 issue.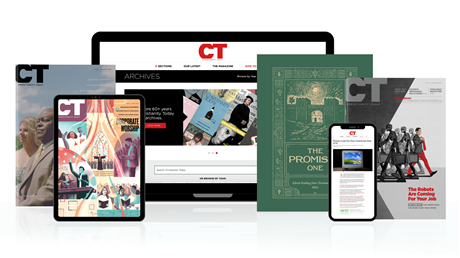 Find hope and historical insight. For a limited time, explore 60+ years of CT archives for free!
Daily devotions from Timothy Dalrymple during this pandemic.
Hundreds of theology and spiritual formation classics from Philip Yancey, Elisabeth Elliot, John Stott, and more.
Thought journalism that inspires you to think more deeply about your faith.
$100 Million in Losses at Greater Ministries
$100 Million in Losses at Greater Ministries