Susan Wraith, 37, is a recovered heroin addict who lives in inner city Chicago. "You can still see the needle marks here on my arm from where I used to shoot up," says Wraith, standing on a street corner. "I used to sell our food stamps, my kids' toys—you name it—for drugs."But I've been clean for five years now," she proudly adds. Wraith lives with her two young children on Chicago's densely populated Northwest Side. "We need Jesus in this neighborhood," she says. "Every night, somebody's getting shot." Wraith's 6-year-old son, Stevie, was born with heroin in his system. "He's okay now," she says in a raspy voice, shuffling her feet. "I always tell him, 'You've got to have God in your life.' "Wraith says she found God at a women's home a few years ago when she finally came clean. "I've been sliding away from church though," she admits.Southern Baptists hoped to reach people like Wraith last month when they kicked off their Strategic Cities Initiative, an effort to evangelize America's major cities during the next three years. The pilot event in Chicago gathered over 5,000 Southern Baptists, including 2,200 out-of-town volunteers, to participate in door-to-door evangelism, block parties, and clothing giveaways in some of Chicago's poorest neighborhoods. The turnout was far below initial projections of 100,000 volunteers.
Grace Place
Nestled in the heart of the Humboldt Park neighborhood is the Chicago Grace Place, just around the corner from Wraith's house. A ministry of the Chicago Metropolitan Baptist Association (CMBA), Grace Place was one of the many ministries that attracted Chicagoans on Saturday, July 8, as part of SearchLight, the peak event of evangelism-based activities planned for the summer. Several hundred neighborhood children and families enjoyed free lunches and a clothing giveaway at Grace Place. The promise of face-painting, cotton candy, and balloons drew a full house.Wraith is thankful for the five dresses she received at the block party. "I work part-time jobs for us to get by," she says, explaining why she's been pushing an ice-cream cart up and down the street.Since the center's opening in mid-April, Grace Place has held summer day camps for children. Grace now plans to begin Sunday church services."I'm going to start coming to their church. I don't care if they're Southern Baptists," Wraith says in a nonchalant tone. "As long as they believe in Jesus—that's all that matters."Wraith's sentiments are a far cry from the deeply rooted concerns that Chicago's Council of Religious Leaders voiced last November. In a letter to Southern Baptist Convention President Paige Patterson, the council bristled that the strategy of Southern Baptists seemed more of a battle call than an opportunity to share God's love."Our letter was about asking the Southern Baptists to modify their plans," says Ira Youdovin, executive director of the Chicago Board of Rabbis and treasurer of Chicago's Council of Religious Leaders."They were afraid we were not tolerant, and in reality, the love of God is not tolerant of sin," says Jim Queen, executive director of the CMBA.SBC event coordinator Phil Miglioretti says relations have improved, though, between his denomination and the council.
Evangelize by Blitzkrieg?
Although volunteer numbers fell far below earlier estimates given by the SBC's top leaders, those who did participate in the event were determined.Volunteer Travis Johnson of San Antonio, Texas, took his mission seriously while visiting Wraith's community. "I paint houses. That's how I provided for myself. But I'm here to share the gospel. We led 50 souls to Christ yesterday in this neighborhood doing street evangelism," he says.Johnson and other volunteers record conversions so local churches can contact those who make Christian commitments. The CBMA reports over 1,100 decisions from the July 8 event alone.Yet event-based evangelism leaves some wondering about the lasting effect. "Most effective conversions come through established relationships, where an emotional bond has been created—not door-to-door contact," Christian Smith, professor of sociology at the University of North Carolina at Chapel Hill and author of Christian America? What Evangelicals Really Want (University of California Press, 2000), tells Christianity Today."A lot of this is evangelicals affirming their identity rather than having a lasting effect," Smith says. "My guess is these blitzes are a part of the Southern Baptists' campaign to provide identity for themselves."Even Wraith believes Southern Baptists won't make a lasting difference unless they are willing to stay awhile. "They can't just be here," she says, pointing to the building. "They got to be out on the streets. They need to open up their homes."Chuck Rogers, Grace Place's new pastor, plans to take up Wraith's challenge. "There's a degree of skepticism that we may be outsiders in this neighborhood," he admits. "I plan to walk the streets of this community daily. My belief is that God has sent us here to bring healing."Wraith is upbeat about Grace Place's efforts. "My boyfriend gets out of prison next month," she says. "I'm going to ask him to come here."
Related Elsewhere
Christianity Today's previous coverage of the SBC's evangelism efforts in North America include:Can I Get a Witness? | Southern Baptists rebuff critics of Chicago evangelism plan. (Jan. 14, 2000) Evangelism Now Embarrassing for Most, Says Baptist Leader | Even Baptists at World Congress disagree on Chicago initiative. (Jan. 10, 2000) Senate Majority Leader Calls For Public Apology | Brouhaha over press secretary's 'hate crimes' comment continues. (Jan. 6, 2000) Southern Baptist President Vows to Continue Chicago Evangelism Plans Paige Patterson accuses Chicago religious leaders of creating 'the stuff from which hate crimes emerge.' (December 3, 1999) Witnessing vs. Proselytizing | A rabbi's perspective on evangelism targeting Jews, and his alternative. (Dec. 3, 1999) Southern Baptists Counter Warning that Evangelism Effort Will Breed Hate Crimes | Chicago evangelistic outreach 'not targeting groups,' leaders assure. (Nov. 30, 1999). To the Jew First? | Southern Baptists defend new outreach effort. (November 15, 1999) Southern Baptists Take Aim at Urban America (July 12, 1999)To read more about the recent SBC campaign in Chicago , see The Chicago Tribune's article about July evangelism efforts.
Have something to add about this? See something we missed? Share your feedback here.
Our digital archives are a work in progress. Let us know if corrections need to be made.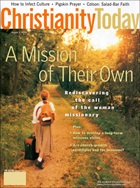 This article is from the August 7 2000 issue.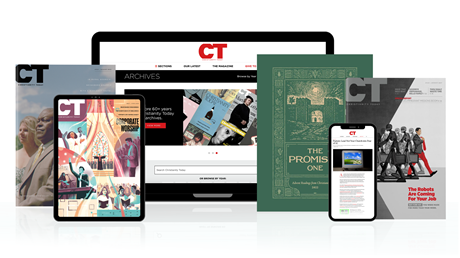 Subscribe to Christianity Today and get access to this article plus 65+ years of archives.
Home delivery of CT magazine
Complete access to articles on ChristianityToday.com
Over 120 years of magazine archives plus full access to all of CT's online archives
Subscribe Now
Urban Evangelism: Baptists on the Block
Urban Evangelism: Baptists on the Block