In March, about 70 Protestant families were expelled from the Mexican village of Plan de Ayala, in Chiapas state, by the town's Roman Catholic majority. "Fourteen homes were demolished by the mob as the Protestants fled to the hills for refuge," reports Seventh-day Adventist pastor Isaias Espinosa. This is not unusual for Mexico's much-troubled southern region. Yet despite a climate of open hostility and violence, a handful of Roman Catholics and Presbyterian evangelicals are in pursuit of peace. "Political and religious leaders need to be looking for reconciliation," says Vern Sterk, a missionary of the Reformed Church in America. Both Catholic and Protestant participants are discussing how to return refugees to their homes, bring justice for innocent Christians, heal violence and division, and forgive one another.
Expulsions, Arrests
Paramilitary groups among indigenous Indians have waged guerrilla war since 1994 against Mexico's government, mostly in the Chiapas province.The ethnic and political conflicts have fanned the flames of religious tensions between Roman Catholics (80 percent of the population) and the fast-growing Protestants, who have surged at three times the rate of population growth during the 1980s. Recently, Plan de Ayala has been practically sealed off from outside contact since a quarter of the local police department fled along with 20 evangelical families in May. About 50 evangelical families who remain have been held as semi-hostages, according to Hortensio Vázquez, a Seventh-day Adventist attorney."The evangelicals are being harassed and threatened with expulsion again," he says. Evangelicals' children are not allowed to attend school and the adults cannot go to their jobs."It appears to be a last-ditch effort by traditionalists to try and control evangelicals to keep them out," says an evangelical observer in the area. "If they can't keep the evangelicals out now, they're fighting a losing battle," he says, adding that over half the region's villages now have evangelicals. "There is no way to stop the evangelical movement," he says.In its annual review of religious freedom around the world for 1999, the U.S. State Department reports that in Chiapas religious diversity is viewed as a threat to the indigenous culture.The report noted that municipal authorities in San Juan Chamula, Chiapas, have expelled 30,000 evangelicals in the last 30 years.The pope has aggravated the situation by expressing alarm about the growth of Latin American evangelicalism. During his 1999 visit to Mexico, Pope John Paul II urged Catholics to vigorously defend their faith against Protestant sects that have made inroads in Latin America. On previous visits to the region, the pontiff said that evangelicals are spreading "like an oil stain" in the region and "threaten to pull down the structures of faith in numerous countries."Dialogue continues, but with much uncertainty. "The danger in digging into these issues is that old wounds will be reopened; [they] must be treated with the love of Christ," Sterk says.Members of the Zapatistas, a guerrilla group that started with an armed uprising in Chiapas in 1994, say they are not interested in reconciliation. So far they have not taken part in Sterk's meetings. "You can't force people to reconcile," Sterk says. "You can only invite them to join the process. So, we'll continue to invite them."
Related Elsewhere
Earlier Christianity Today articles about Chiapas include " Words Against Weapons | Evangelicals, Catholics dialogue to help bring peace to violent Chiapas" (Mar. 2, 1998) and " Mexico: Out of the Salt Shaker | The evangelical church is steadily becoming a visible presence in Mexican society." (Nov. 16, 1998)Sojourners magazine has also covered reconciliation efforts in Chiapas. Articles in that publication include " For Want of Fertile Land | Chiapas unrest is international in scope" (May/June 1995) and " A Collaboration Against Hatred | Churches meet to seek peace in Chiapas" (Jan/Feb. 1998).Other media coverage of the Chiapas conflict includes:Mexican Village To Welcome Families – Associated Press (July 23, 2000) Village Expels 29 Mexico Families – Associated Press (July 21, 2000) Thousands Attend Mexican Mass – Associated Press (May 7, 2000) Church Rebuilding Role in Mexico – Associated Press (May 6, 2000) Chiapas Bishop To Help Zapatistas – Associated Press (May 6, 2000) Chiapas Bishop Pushes for Peace – Associated Press (May 1, 2000) Church of the Indians | Many in Chiapas fear that commitment to the dispossessed is threatened – The Dallas Morning News (Jan. 29, 2000) Chiapas massacre convictions overturned – BBC (Jan. 14, 2000) Chiapas pulses with crusade for souls | Catholics, Protestants and politics collide in southern Mexican state – Associated Press / The Detroit News (Jan. 17, 1999)
Have something to add about this? See something we missed? Share your feedback here.
Our digital archives are a work in progress. Let us know if corrections need to be made.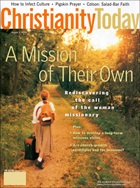 This article is from the August 7 2000 issue.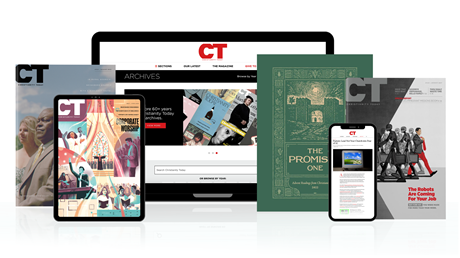 Annual & Monthly subscriptions available.
Print & Digital Issues of CT magazine
Complete access to every article on ChristianityToday.com
Unlimited access to 65+ years of CT's online archives
Member-only special issues
Subscribe
Mexico: Healing the Violence
Mexico: Healing the Violence