As high school football teams around the country suit up for the coming fall season, June's Supreme Court ruling banning students from offering prayers on a public-address system at sports events has put some coaches and players in piously subversive mood. At least one Texas school district with a locker-room tradition of prayer has no plans to end it: "We circle up and have the Lord's Prayer before every football game," says Dewayne Sexton, Abernathy High School head football coach and athletic director. He believes players would balk at being told not to pray. "We enjoy it and feel good about it. That's what we do."Nor does the coach plan to toss the team's tradition of saying grace before meals on the road. "I'm sure the [American] Civil Liberties Union (ACLU) would probably view that as unfavorable because I'm a public school employee, but I think I'd be a whole lot more remiss in what I do if I didn't," Sexton says. "I imagine probably 99 percent or more of [Texas] football coaches do the very same thing."The independent school district in Abernathy, 25 miles north of Lubbock, anticipated the ruling. The district ended the public prayers last year on its attorney's advice because ACLU members "said that they were going to seek out and file lawsuits against anybody" allowing public prayers, Sexton says."Then we'd be embroiled in a suit spending taxpayers' money on something that we obviously weren't going to win."The June 19 ruling struck down Texas' Santa Fe Independent School District's policy that allowed an elected student representative to pray over the loudspeaker before football games.In writing for the 6-3 majority, Justice John Paul Stevens rejected arguments that the student elected to pray was covered by First Amendment protections of free speech and free exercise of religion. The district, he wrote, was actually sponsoring proselytizing prayer, thus violating the constitutional ban on establishment of religion.Chief Justice William Rehnquist, however, wrote in the dissenting opinion that the ruling "bristles with hostility to all things religious in public life."Rehnquist's opinion fit in with the views of many residents of Santa Fe, a town of 10,000 people 30 miles southwest of Houston.After student Marian Ward prayed on the public-address system at the high school's first football game in 1999, fans gave her a standing ovation.One Santa Fe mother does not understand how Ward's prayer differs from others blessed by the federal government. "They open congressional meetings and all kinds of government bodies with prayer and have chaplains, yet [the Court ruled] we can't have a simple prayer asking for safety for the kids at a football game," says Sandra Bradley, whose son played football last season.School-board member John Couch adds, "It's completely perplexing why they would treat free citizens, like students, as part of the government, inhibiting them from [giving] any type of religious message."Jay Sekulow of the American Center for Law and Justice argued Santa Fe's case before the Supreme Court. He says the decision "was clearly aimed at the Christian community at Santa Fe." Concerning Stevens' belief that allowing prayer isolates minority views, Sekulow says, "I think he's got it wrong. In a pluralistic and democratic society, you're oftentimes going to hear things you disagree with, but that's the price of freedom."
Harassing Opponents
But in Santa Fe, a few welcome the ruling. Debbie Mason's four children attended Santa Fe schools. She testified as a witness for the two unnamed families (one Mormon, one Catholic) who brought the initial lawsuit against the district five years ago.Mason says that the district's embracing of religion caused conflict and pitted students of different faiths against one another. "If a child was Jewish in this community, the child was made fun of by other students who were Christians," she says.Mason, who volunteered in Santa Fe schools for 23 years, says that doctrinal disputes came up in school-board meetings, where she once heard a Catholic woman speak against the prayer policy, and another woman say Catholics were not Christians. "If any student in the school district has a different religious belief or [doesn't] have a faith, they're frowned upon and called names." Mason says she has been followed home twice and now has an answering machine to screen threatening callers who have warned her to "watch your back."Mason stresses that she and her family are Christians, though she says they left their Baptist church after a school-board member spoke against her from the pulpit. "I'm not against God. I'm not anti-prayer," she says. "In the church I was raised in, we were taught separation of church and state and not to force our beliefs or our religions on one another. They taught us that Jesus Christ loved all his children. That means the Catholics, Jews, Muslims, the atheists."
Graduation Prayers in Jeopardy
So what will this ruling mean? In Santa Fe, Bradley says that her son's graduation invitations did not mention the baccalaureate because the district feared legal problems. Days after its Santa Fe ruling, the Supreme Court advised the Alabama federal appeals court to reconsider its ruling allowing students to pray openly at public high school commencement services.Justice Stevens writes that the Santa Fe ruling does not ban all religious activity in schools: "Nothing in the Constitution as interpreted by this Court prohibits any public school student from voluntarily praying at any time before, during, or after the school day." Sekulow says that while students may pray when they wish, "They just won't have the microphone to do it." But "See You at the Pole," Bible-club meetings, and equal access to schools by church groups—those, he says, are protected: "The Supreme Court made specific mention of that."Couch fears the ruling undermines First Amendment rights. Rulings in the 1990s assured religious groups the same access as other groups to public school facilities. "My question is, why don't they have access to the P.A. system?" he asks. "It's legalized censorship." He says the ACLU plans to get a court injunction to scrutinize Santa Fe's actions at football games this fall to assure the district obeys the court ruling.Couch says that the district's legal fight was worth it. "This is not about winning or losing. It's about doing the right thing," he says, adding that thousands of citizens across the country and many judges support the district's case.
Our editorial on the controversy (written before the Supreme Court decision), titled " Let's Pray, Then Play ," appeared on ChristianityToday.com June 6. The text of the Supreme Court's decision is available in regular HTML at Findlaw or as a PDF document at the court's official site .News articles about the decision from other media include:School eliminates prayer policy —The Associated Press (July 7, 2000) Court Again Limits Prayer in Schools —The Associated Press (June 26, 2000) Ruling challenges relationship between U.S. sports, religion | Rituals to continue despite prayer ruling—The Dallas Morning News (June 25, 2000) Supreme Court prayer ruling hailed; others doubt impact | Students don't see anything wrong with team prayer, silence—The Detroit News (June 20, 2000) Prayer Continuing, Despite Order —The Associated Press (June 20, 2000) Game prayer backers decry loss of tradition —The Cincinnati Post (June 20, 2000) Ruling hardly ends debate on school prayer | Decision focused on football games, not other student efforts, many say—The Dallas Morning News (June 20, 2000) High court rejects pre-game prayer | 6-3 vote strikes down Texas district's policy—The Dallas Morning News (June 20, 2000) Student Prayers Must Be Private, Court Reaffirms —The New York Times (June 20, 2000) School Prayer Is Dealt a Blow —The Washington Post (June 20, 2000) Court bars student-led prayer at games —USA Today (June 20, 2000) Supreme Court bans student-led prayer at football games —The Freedom Forum (June 19, 2000Editorials and opinion pieces from other media include:God, Coins and Classrooms —Chicago Tribune (July 15, 2000) Someone save this court —George Will (June 26, 2000) Heaven help those who enjoy a hot dog or two —Tamara McNutt Bundy (June 26, 2000) How They Prayed in Texas —Colbert I. King (June 24, 2000) Right choice by Supreme Court on prayer —Derrick Z. Jackson (June 21, 2000) The Supreme Court v. America: A Lesson in Judicial Overreach —Charles Colson (June 21, 2000) Keeping Prayer Safe From Football —Clarence Page (June 21, 2000) Washington Watch: School Prayer —Janet Parshall, Family Research Council (June 21, 2000) School Kids Haven't Got a Prayer According to Supreme Court's Sante Fe Decision, FRC Says —Family Research Council (June 19, 2000)
Have something to add about this? See something we missed? Share your feedback here.
Our digital archives are a work in progress. Let us know if corrections need to be made.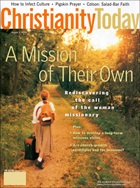 This article is from the August 7 2000 issue.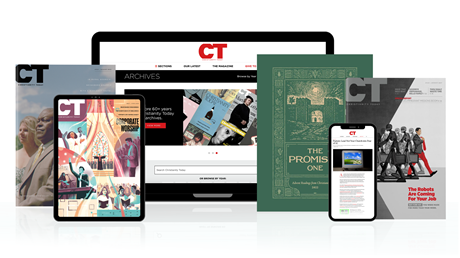 Subscribe to Christianity Today and get access to this article plus 65+ years of archives.
Home delivery of CT magazine
Complete access to articles on ChristianityToday.com
Over 120 years of magazine archives plus full access to all of CT's online archives
Subscribe Now
Public Education: Pregame Prayer Barred
Public Education: Pregame Prayer Barred