Five leaders of Greater Ministries International Church were convicted in federal court on a total of 72 counts of conspiracy, wire and mail fraud, and money laundering, in one of the largest church fraud schemes in American history.
The five—Gerald Payne, 63, Greater Ministries' pastor; Betty Payne, 60, his wife and the church secretary; missions director Haywood "Don" Hall, 58; financial administrator David Whitfield, 47; and legal director Patrick Talbert, 51—were immediately taken into custody after the March 12 verdict was delivered, pending sentencing. They face 25 to 190 years in prison. Their trial lasted six weeks, and the jury deliberated for three days.
Two other defendants, Andrew Krishak, 48, and James Chambers, 67, had earlier pleaded guilty to one conspiracy count each and testified for the prosecution. The charges stemmed from Greater Ministries' "gifting" program, which operated nationwide through most of the 1990s under various names, from "Double Your Money" to "the Faith Promises Program." Citing Luke 6:38, "Give and it will be given unto you," Greater Ministries leaders told givers they would double their money in approximately 17 months.
The profits to finance this doubling, Greater Ministries claimed, would come from God's blessing, and the church's holdings of fabulously rich diamond, gold, and platinum mines in the United States and Africa. But the government charged that there were never any profits, only a series of feckless and failed mining ventures in Liberia. Investors (called "gifters" by Greater Ministries) who received money were paid with the funds of later investors—the classic definition of a Ponzi scheme.
In addition, insiders of Greater Ministries were paid monthly commissions on the investments they brought in. During the scheme's heyday, these individual commissions totaled tens of thousands of dollars monthly. Jurors watched defendant Don Hall, on a videotape made by Greater Ministries, warning the insiders never to speak of this "gas money" to gifters or anyone outside their ranks.
Christians all over the country flocked to Greater Ministries' meetings, which blended gospel singing and lively preaching with intensive sales pitches. An Internal Revenue Service special agent, Douglas Evaul, said after the trial that "this organization was involved with more than 18,000 investors and $448 million."
The operation collapsed in the summer of 1998, when a shady bank in Colorado suddenly failed and its owners disappeared, causing Greater Ministries to lose almost $20 million in uninsured deposits. Distressed gifters have since filed claims for losses in excess of $190 million with Greater Ministries' bankruptcy trustee. But the trustee has found only a few million dollars worth of assets to distribute, and the thousands of victims will recover little, if anything.
In the New Era financial scam, which collapsed in 1995, 1,100 individuals and more than 180 evangelical groups were defrauded. Though initial losses were estimated in the hundreds of millions of dollars, the final losses were limited to $135 million after charities participated in a unique plan to share their net gains and losses from New Era.
During defense testimony, witnesses contended that the money they sent to Greater Ministries was purely a gift, as stated on the program's forms, and that they did not expect any return beyond God's blessing. But prosecutors countered with a long list of other gifters who swore that they had been promised a doubling of their money. The government also called Michael Payne, Gerald Payne's son, who testified under a grant of immunity that his father was a skilled manipulator who "brainwashed" people, and ran Greater Ministries as a kind of cult.
Jurors watched another videotape in which Gerald Payne told insiders of plans to buy one of the Grand Cayman islands, proclaim it an independent "ecclesiastical" nation, and defend it against any police agencies with a large arsenal they had secretly assembled. Greater Ministries solicited gifters to give money to purchase the island, to be called Greaterlands.
Attorney Dan Daly, who defended David Whitfield, told Christianity Today that the verdicts would be appealed. "The sufficiency of the government's evidence will certainly be in dispute," he said. "And the appellate court will have to pass on some First Amendment issues embedded in the case."
These issues were raised principally by Patrick Talbert, who has long been involved in anti-government movements. Talbert's attorney, John Kingston, said that Talbert and the other defendants were standing up for the freedom of Christians to believe and support their church as they choose, without government interference.
The elders are due to be sentenced in June.
Related Elsewhere
Christianity Today's earlier coverage of Greater Ministries includes:
Weblog: Greater Ministries Found Guilty of 'One of the Largest Ponzi-Type Schemes Ever Investigated' (Mar. 13, 2001)

Defrauding the Faithful | If convicted, Greater Ministries defendants face massive fines, prison terms. (Feb. 8, 2001)

$100 Million Missing in Greater Ministries Scandal (Oct. 4, 1999)

Federal Authorities Collar Greater Ministry Leaders | Accusations include fraud, money laundering. (Apr. 26, 1999)

Judge Orders Gift Refunds | Greater Ministries found in contempt of court. (Mar. 1, 1999)

A Gospel Gold Mine or a Sinking Pyramid? | Greater Ministries International promises eye-popping returns, but investigators suspect a Ponzi. (Jan. 11, 1999)
Article continues below
Greater Ministries International Church has an official Web site, with a feature called Legal Eagle that follows the ministries court proceedings. The page claims that Greater Ministries has helped poor and starving people worldwide and bailed out several churches in debt.
The Tampa Tribune offers many past Greater Ministries news stories.
Have something to add about this? See something we missed? Share your feedback here.
Our digital archives are a work in progress. Let us know if corrections need to be made.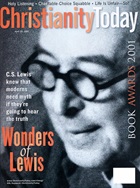 This article is from the April 23 2001 issue.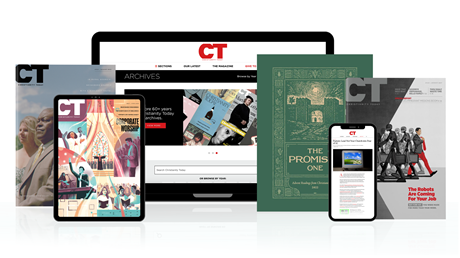 Subscribe to Christianity Today and get access to this article plus 65+ years of archives.
Home delivery of CT magazine
Complete access to articles on ChristianityToday.com
Over 120 years of magazine archives plus full access to all of CT's online archives
Subscribe Now
Fraud: Jury Convicts Greater Ministries of Fraud
Fraud: Jury Convicts Greater Ministries of Fraud