The Christianity Today interview with Royce Gruenler, "God at Risk" (March 5), contained so many errors concerning openness of God theology that we wonder whether he really intended to give an honest and accurate account of our views. We hope he did intend this, but if so, he failed abjectly. It distresses us to see these misconceptions disseminated in the Christian community.
Gruenler, for example, says we are "Pelagian." This is false. We, along with the Eastern Orthodox Church, Wesleyans, and Arminians, believe that God grants us the "enabling grace" to come to faith in Christ. Contrary to Gruenler's assertion, we believe no human can initiate salvation. We do affirm that humans have the God-given free will to reject God's grace.
But this does not mean that God's power is limited. He remains omnipotent, and he could bring the world to a close at any moment, if he chose to. But God does not always exercise his power. When we wrestle with our children, we don't lose power, we simply restrain the full exercise of our power. The issue is not divine power but the type of beings God created and the sort of covenant God has made with us.
Gruenler claims we have only an "aesthetic" view of the Atonement. This may be true of process thought, but it does not come close to accurately depicting what any evangelical openness theologian believes. We agree with Gruenler that Jesus' death and resurrection are the divine means whereby God reconciled all things to himself. Apart from Jesus' work on our behalf there would be no redemption.
On the problem of evil, we acknowledge that God is responsible for creating a world where evil is possible. Gruenler correctly says we believe that God takes risks and that God has been disappointed by our sin. But in claiming that we bypass the "biblical" definition of human freedom (by which he means the Calvinistic definition), he identifies the biblical view with theological determinism. We, along with the vast majority of Christians, reject this deterministic theology. In our view, God takes the risk that we will not do everything God wants us to do. Hence, some of God's desires may go unfulfilled—which is what Scripture says at many points—but this certainly does not put God himself at risk, as Gruenler suggests.
Gruenler says, falsely, that we deny there can be biblical prophecy. Each of us affirms prophecy, and we believe the open view is the best explanation for all the types of prophecies found in Scripture. We believe that some of the future is definite and some is indefinite. God does not determine everything about the future, but he does determine whatever he chooses to, since he is the sovereign Lord of history! In criticizing our view of God and time, Gruenler assumes that God has to be timeless in order to be omnipresent and omniscient. The issue is whether God experiences sequence in thoughts and emotions. We believe the Bible teaches that God has emotions (e.g., grief, Gen. 6:6) and can change his mind (Jon. 4:2), and these are things a timeless being simply cannot do!
Finally, Gruenler says our God "is not a very helpful God," but he fails to interact with what we have said about the sort of help the openness God can provide. God has all the wisdom and power necessary to help us—God can heal, guide, teach, and love us. We believe that God is profoundly involved in our lives. Gruenler's criticism presupposes that only a God who controls every detail—including our own decisions—can help us. We who embrace a partly open view of the future reject this assumption—but so do all non-Calvinist Christians. Many readers will find abrasive this cavalier dismissal of the entire Arminian tradition.
John Sanders teaches religion and philosophy at Huntington (Ind.) College and is author of The God Who Risks (InterVarsity). Clark Pinnock teaches theology at McMaster Divinity College (Ontario, Canada) and is editor of The Openness of God (InterVarsity). Greg Boyd teaches theology at Bethel College and Seminary (Minneapolis) and is author of God of the Possible (Baker). William Hasker teaches philosophy at Huntington College and is author of God, Time, and Knowledge (Cornell). Richard Rice teaches theology at La Sierra University (Riverside, Calif.) and is author of God's Foreknowledge and Man's Free Will (Bethany). David Basinger teaches philosophy at Roberts Wesleyan College (Rochester, N.Y.) and is coauthor of Predestination and Free Will: Four Views of Divine Sovereignty and Human Freedom (InterVarsity).
Christopher A. Hall, who teaches theology at Eastern College (St. Davids, Pa.), and John Sanders will engage in an e-mail debate about openness theology in the May 21 issue of CT.
Related Elsewhere
These openness theologians are referring to the article "God at Risk | A former process theologian says a 30-percent God is not worth worshiping."
Other Christianity Today articles on openness theology include:
Did Open Debate Help The Openness Debate? | It's been centuries since Luther nailed his theses to a church door, but the Internet is reintroducing theological debate to the public square. (Feb. 16, 2001)

God vs. God | Two competing theologies vie for the future of evangelicalism (Feb. 7, 2000).

Do Good Fences Make Good Baptists? | The SBC's new Faith and Message brings needed clarity—but maybe at the cost of honest diversity. (Aug. 8, 2000)

The Perils of Left and Right | Evangelical theology is much bigger and richer than our two-party labels. (Aug. 10, 1998)

The Future of Evangelical Theology | Roger Olson argues that a division between traditionalists and reformists threatens to end our theological consensus. (Feb. 9, 1998)

A Pilgrim on the Way | For me, theology is like a rich feast, with many dishes to enjoy and delicacies to taste. (Feb. 9, 1998)

A Theology to Die For | Theologians are not freelance scholars of religion, but trustees of the deposit of faith. (Feb. 9, 1998)

The Real Reformers are Traditionalists | If there is no immune system to resist heresy, there will soon be nothing but the teeming infestation of heresy. (Feb. 9, 1998)
Article continues below
Have something to add about this? See something we missed? Share your feedback here.
Our digital archives are a work in progress. Let us know if corrections need to be made.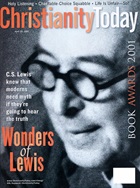 This article is from the April 23 2001 issue.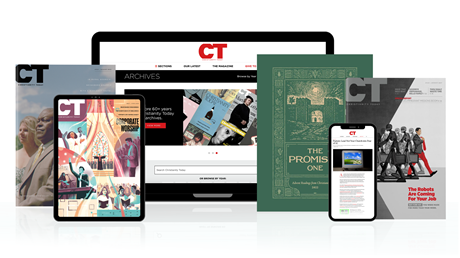 Annual & Monthly subscriptions available.
Print & Digital Issues of CT magazine
Complete access to every article on ChristianityToday.com
Unlimited access to 65+ years of CT's online archives
Member-only special issues
Subscribe
Readers' Forum: Truth at Risk
Readers' Forum: Truth at Risk