A U.S. Supreme Court decision upholding the right of religious groups to meet in public school buildings will establish broad protections for free speech, legal experts say.
On June 11, the Court ruled in Good News Club v. Milford Central School that religious clubs cannot be prevented from meeting at public schools after hours if other private groups are allowed to meet during that time. In a 6-3 opinion written by Justice Clarence Thomas, the Court said excluding a club because of its religious viewpoint violates the First Amendment.
"Overall this is a huge boon for religious freedom," says Jordan Lorence, senior counsel for the Alliance Defense Fund. "The court essentially said you can't use the fact that someone is religious as an excuse to treat them worse than somebody else."
Thomas Marcelle, the attorney for the Good News Club, found particular significance in the Court's rejection of the argument that speech with an explicit evangelical message should not be protected alongside other speech.
No 'Wiggle Room'
The school district had argued that the Good News Club's activities—which included singing, praying, listening to Bible lessons and memorizing Scripture—constituted religious worship and could be barred under a New York law that prohibits religious groups from using public school buildings.
The club uses a curriculum from Child Evangelism Fellowship, a national group based in Warrenton, Missouri. CEF focuses on leading children to Christ. It has approximately 1,200 missionaries overseas, 700 full-time employees in the United States and Canada, and an additional 40,000 volunteers around the world.
Religious conservatives and Christian legal scholars hail the decision as a landmark free-speech case that will protect religious activities from discrimination in the public square. "This is a major victory that will end 18 years of litigation on the equal access issue," says Jay Sekulow, chief counsel of the American Center for Law and Justice. Sekulow adds that the ruling is expected to be widely implemented since the majority opinion's broad language "doesn't leave any wiggle room."
Opponents argue that the decision fails to distinguish between a clearly established religious forum designed for adults and an adult-led evangelistic effort targeting young children. They also complain that the Court's broad interpretation of what constitutes free speech means school districts can no longer exercise discretion about the kinds of groups that use their facilities.
"If the KKK [Ku Klux Klan] wants to call itself The Good Fun Club and teach about patriotism and God, it can do it," says Barry Lynn, executive director of Americans United for the Separation of Church and State. Rather than allow schools to become "battle zones for religious and political recruiters of every kind," Lynn says, some school districts may simply decide to close their doors to everyone.
"The choice they'll have to make is, either allow everybody to come in after school, including competing religious groups, or close the forum completely," says Edwin Darden, senior staff attorney for the National School Board Association. "If they choose the latter, there are going to be some excellent programs that have served the community that would be harmed." Some already have been harmed. Responding to a state appellate court ruling that an equal-access suit brought by a member of the Fellowship of Christian Athletes chapter may go forward, trustees of the Saddleback Valley Unified School District on June 12 revoked the club status of 29 groups, with nearly 1,200 members, on four campuses in and around Mission Viejo.
Later Meeting Times
Milford Central School Superintendent Peter Livshin says the school board is likely to maintain an open forum, but could decide to postpone private club meeting times until after 5 o'clock to establish a clearer separation between club and school activities.
Stephen Fournier, pastor of Milford Community Bible Church and sponsor of the Good News Club, says such action would make it difficult to hold club meetings on campus and would send the message that the Good News Club is not welcome. "I can think of no other reason for them to do this other than to keep us out," Fournier says.
Lorence says he is amazed by the degree of hostility toward letting religious groups exercise their First Amendment freedoms. "Sometimes the mindset of school officials is they'd rather have asbestos in the ceiling tiles than private religious speech," he says.
Both sides say they expect the decision will embolden more religious groups to seek the use of public school buildings not just for club activities but also for worship services after school hours. Marcelle says that liberal groups may start challenging the renting out of public schools by churches for worship services.
The Good News ruling is part of a recent trend legal experts say shows the Court leaning away from a strict separationist view. In June, the Court also let stand an Alabama law allowing voluntary group prayers at extracurricular school gatherings and sent back for reconsideration a lower court ruling upholding a Louisiana school district's policy banning the Christian Coalition from using school buildings for prayer meetings.
Related Elsewhere
Also posted on our site today: Good News Indeed | How many times must the Supreme Court tell schools not to exclude faith groups?
Supreme Court voted in a 6-3 decision (PDF | HTML) to allow the Good News Club of Milford, New York, to use public school buildings.
Editorials on the decision ran in: The New York Times, San Francisco Chronicle, The Seattle Times , USA Today. The Atlanta Journal-Constitution, New York Post, Christian Science Monitor, Detroit Free Press, and Milwaukee Journal Sentinel.
Related Christianity Today articles include:
Weblog: Beyond the 6-3 Votes That Mattered | Newspaper editorials weigh in on Good News Club v. Milford School District. Plus other stories from mainstream media around the world. (June 14, 2001)

Weblog: Grief Observed Over Abolition of Lewis's Mere Christianity | Plus: Supreme Court okays Christian elementary school club, and American missionaries are still alive. (June 11, 2001)

School Fights Christian Athletes Club | Pending trial in California will test the limits of religion on campus. (June 7, 2001)

Weblog: Supreme Court Apparently Offers 'Good News' for Bible Club | Plus: Ghosts of former Supreme Court decisions return to haunt college campuses, and other stories from around the world. (March 1, 2001)

Equal Access Case Argued | Can an after-school Christian club use public school facilities? The Supreme Court will decide. (May 5, 2001)

Weblog: The Nicest Battle Over Religion in Schools | Plus: Colson gets to vote, Dr. Laura apologizes, and other stories from other media sources. (Oct. 11, 2000)
Have something to add about this? See something we missed? Share your feedback here.
Our digital archives are a work in progress. Let us know if corrections need to be made.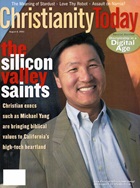 This article is from the August 6 2001 issue.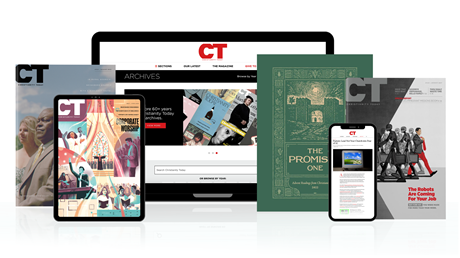 Subscribe to Christianity Today and get access to this article plus 65+ years of archives.
Home delivery of CT magazine
Complete access to articles on ChristianityToday.com
Over 120 years of magazine archives plus full access to all of CT's online archives
Subscribe Now
Court Ruling is Good News for Equal Access
Court Ruling is Good News for Equal Access