They are Anglicans, Presbyterians, Methodists, Lutherans, and Catholics. They are the black Africans of southern Sudan, and for believing that Jesus is God, they are raped, tortured, enslaved, or burned to death at the hands of their Islamic Arab countrymen.
They are crucified—the infant children nailed to trees with steel spikes—or beheaded. In a campaign of systematic genocide, Sudanese government forces spray them with helicopter gunfire to run them off oil-rich land and bomb their hospitals, schools, relief centers, and marketplaces. This is the testimony that Roger Winter, executive director of the U.S. Committee for Refugees, recently gave to the House subcommittee on Africa.
The northern Arabs pierce the lips of their torture victims, then insert and shut padlocks to keep them from telling of their ordeals. Beyond the political-economic issues in Sudan's 18-year-old civil war—the south seeks autonomy, inflicting its own military terrors upon Arab civilians—official smothering of religious freedom is part of the government forces' cruelty, according to the U.S. Commission on International Religious Freedom. The government in Khartoum imposed Islamic law nearly 10 years ago, and forced conversions (with accompanying genital mutilation) are common.
The commission's annual report, which identified Sudan as the world's most violent infractor of religious rights, noted that the discovery and drilling of oil reserves in the south has led to a "scorched earth" policy, driving civilians from areas around oil facilities. The government uses the facilities (airstrips and roads) for military staging, and oil revenues have enabled it to increase its weaponry and other hardware.
More than 2 million people have lost their lives due to the war or related causes, and more than 4 million of the 5 million southern Sudanese have been displaced from their homes. Says U.S. Secretary of State Colin Powell, "There is perhaps no greater tragedy on the face of the earth today."
Suggested Action
The new administration is studying how much priority to give to Sudan. Relief and human-rights agencies say that a halt to Arab persecution of black Christians (and animists) in southern Sudan first requires a political solution.
• Write your two senators and district representative urging the U.S. government to appoint a high-profile special envoy to help bring peace. Advocate the participation of east African and European countries as well as the United States, says Serge Duss, director for public policy at World Vision-U.S.
• Write the same to Colin Powell, Department of State, 2201 C Street, N.W., Suite 7276, Washington, D.C. 20520; or to President Bush at The White House, Washington, D.C. 20500.
• Pray for peace and strength for the southern Sudanese, as well as for the Arab Muslim victims of rebel atrocities.
• Canadian company Talisman Energy Inc., which owns the largest share of the Sudanese oil consortium fueling the government war effort, has tried to be a good corporate citizen—in vain. As the one corporate moral agent with potential to influence events in the region (its Chinese and Malaysian partners are not as conscientious about human rights, and its Swedish partner has little muscle to flex), Talisman has not only attempted "constructive engagement" with the intransigent Sudanese government but has also built hospitals, schools, and water wells for the poor.
Unfortunately, Talisman is yoked with an ogre. This monster has made its movements one with Talisman's, and the company needs to leave Sudan immediately—an option it has considered more than once. Until it does, churches and Christians with investments in Talisman should divest themselves of those shares. Additionally, investors with Fidelity Investment mutual funds should query the investment house about its Talisman shares and get rid of them.
• See www.csworldwide.org, www.makemeyourvoice.com, www.samaritanspurse.org, and www.persecution.com for information on refugee relief.
Related Elsewhere
For more on how can you help, see Christian Solidarity Worldwide, Samaritan's Purse, and Persecution.com.
The U.S. Department of State's Bureau of African Affairs has country information on Sudan.
A Report of the United States Commission on International Religious Freedom on Sudan and a related press release are available at the commission's Web site.
Make Me Your Voice is a worship album dedicated to the massive persecution currently taking place in Sudan.
Talisman Energy Inc. has a 25 percent interest in the Greater Nile Oil Project, covering four blocks in the Muglad Basin.
The United States Holocaust Memorial Museum site has a page to warn against the current Sudan genocide. The Sudan area includes resources for more information.
The U.S. House of Represenatives recently approved a bill barring foreign companies that do business in Sudan from raising American funds or listing their securities in American financial markets.
Article continues below
For more articles, see Yahoo's full coverage area, allAfrica.com and Christianity Today's area on persecution.
Our earlier coverage of the Sudan genocide includes:
Slave Redemption | Americans are becoming instant abolitionists. But is the movement backfiring? (Aug. 9, 1999)

Freedom Panel Alleges Genocide | U.S. Commission on International Religious Freedom makes suggestion on Sudan's worsening abuses. (May 4, 2001)

Turn Off Sudan's Oil Wells, Say Canadian Church Visitors | Christian leaders say they are "outraged" that a Canadian oil company is paying huge royalties to Sudanese government. (Apr. 20, 2001)

The Maturing of Victimhood | A new exhibit at the Holocaust Museum is a very good sign. (Mar. 29, 2001)

Sudan Loses Election for U.N. Security Council Seat | Sanctions continue to plague the African nation's bid for international acceptance. (Oct. 12, 2000)

Southern Sudan Bombed Despite Cease-fire Promise | Details sketchy from town of Yei, near Democratic Republic of the Congo. (May 8, 2000)

Editorial: Confronting Sudan's Evils | Western Christians and governments should press Khartoum on multiple fronts. (Apr. 12, 2000)

Sudan Relief Operations Endangered | Rebel demands cause agencies to curtail efforts. (April 3, 2000)

Bombs Continue to Fall on Ministry Hospitals in Sudan | Samaritan's Purse hit for fourth time, two killed in Voice of the Martyrs bombing. (March 24, 2000)

Mixing Oil and Blood | Sudan's 'slaughter of the innocents' toughens religious freedom coalition. (Mar. 15, 2000)

Protest Begins as White House Rethinks Policy on Sudan Regime | Religious leaders urge Clinton administration to act against oppression. (Feb. 10, 2000)

Christian Solidarity Loses U.N. Status | Slave-freeing organization's rebel spokesman violated U.N. rules (Dec. 14, 1999)

Sudan Releases Jailed Catholic Priests | President Resolves Impasse in Contrived Bombing Trial (Dec. 13, 1999)

Jailed Sudanese Priests Reject Presidential Amnesty | Clerics waiting for 'total acquittal' by courts. (Dec. 6, 1999)

Oil Exports Draw Protests | Christians urge divestment from Canadian company (Nov. 15, 1999)

Starvation Puts 150,000 at Risk (Sept. 6,1999)

The Price of a Slave | "I was taken by a slave master [who] beat me and shamed me, telling me that I was like a dog." (Feb. 8, 1999)

Sudanese Christians Bloody, but Unbowed (Aug. 10, 1998)

How Apin Akot Redeemed His Daughter (Mar. 2, 1998)

Muslim-Christian Conflicts May Destabilize East Africa | Christians raped, forced into slavery, and killed. (Apr. 29, 1996)
Have something to add about this? See something we missed? Share your feedback here.
Our digital archives are a work in progress. Let us know if corrections need to be made.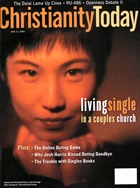 This article is from the June 11 2001 issue.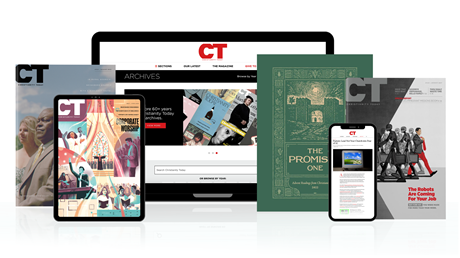 Annual & Monthly subscriptions available.
Print & Digital Issues of CT magazine
Complete access to every article on ChristianityToday.com
Unlimited access to 65+ years of CT's online archives
Member-only special issues
Subscribe
Sudan: No Greater Tragedy
Sudan: No Greater Tragedy