All day long, flocks of turkey buzzards circle the new skyscraper that houses the federal courts in Tampa, Florida. When the building opened, authorities tried to drive the dark fowl away, to no avail. On January 22, the vultures swooped ominously past the big windows of Judge James Whittemore's 13th-floor courtroom. Inside, five men with Greater Ministries International Church went on trial, charged with picking clean the accounts of financially naïve Christians.
Participants in the Greater Ministries program were victims of a massive Ponzi scheme, a conspiracy based on "fraud, greed and misrepresentation," Assistant U.S. Attorney Jay Hoffer argued. A defense attorney contended, however, that they were simply "giving their money to God."
For more than five years, beginning in 1993, Greater Ministries operated what was variously called a "Double Your Money," "Double Your Blessing," or "Faith Promise" program, in which participants expected to double their money in less than 18 months.
This extraordinary rate of return was possible, staffers said, because of the ministry's involvement in highly lucrative overseas mining ventures for gold, silver, platinum, and diamonds. At one point, the ministry claimed to own an international bank and the largest hotel in South Africa.
Greater Ministries' "gifting program" was promoted across the country, in revival-style meetings large and small. Further, many early donors did get money back through "gifts" that usually came in cash through the mail. Their word-of-mouth enthusiasm helped spread the program into all 50 states, until it ultimately took in hundreds of millions of dollars. Then the program suddenly began to implode in the summer of 1998. Payments faltered, and by October they had stopped.
In March 1999, Pennsylvania authorities obtained a $6 million judgment against the ministry, and an injunction banning it from further fundraising in the state. Seven staffers were indicted the next month on up to 20 federal counts of conspiracy, mail fraud, money laundering, and evading bank reporting laws.
The charges carry potential sentences of many decades, plus enormous fines. One group of participants forced the ministry into involuntary bankruptcy; other participants filed a class-action suit in an effort to get their money back. In August 1999 authorities raided and then seized Greater Ministries' Tampa headquarters, a converted bank building.
Now the ministry staffers are in court. Only five of them gathered at the defendants' table, however. Two of the original defendants, John Krishak and James Chambers, have pleaded guilty to lesser charges and are expected to testify against their former colleagues.
Religious liberty defense
The lead defendants are Gerald Payne and his wife, Betty. Gerald Payne started Greater Ministries in 1993, ostensibly to support an outreach to Tampa-area drug and alcohol addicts, ex-convicts, and the homeless.
They were joined by Don Hall, a veteran tent revivalist who was Greater Ministries' missions director and principal evangelist; David Whitfield, the finance manager; and Patrick Henry Talbert, whose role was to underline the gifting program with his brand of antigovernment, "common law" rhetoric. Talbert is already serving a ten-year prison sentence on unrelated state fraud charges.
Defense attorneys calmly argued that the defendants either had no knowledge of or no connection with any financial irregularities, and were only trying to bring good news and urgent help to the poor at home and missionaries abroad.
"God spoke to Gerald Payne, and told him how to do God's work," said attorney Anne Borgette. "God told him to create Greater Ministries. To do God's work, they needed donations, and they got them from people who believed in the Christian way of life. Our evidence will show that at no time did they want anyone in the program who thought they were investing or who wanted a return."
In sharp contrast to the others, Patrick Talbert's attorney, John Kingston, brought a fiery intensity to his initial statement.
"This is the front line in our society," he shouted, pointing dramatically at the floor in front of the jury box. Holding a Bible, he said, "What's happening in this case is that your government is trying to regulate churches, and regulate what people think about this book!"
Holding a copy of the Constitution in his other hand, Kingston said, "The First Amendment gives you the right to believe and express yourselves as you choose, to go to the church you choose, and to give your pastor as much as you please."
Pointing at the prosecutors, Kingston said, "They think Gerald Payne is a nut. They think all the defendants are nuts. They think all the people who went to their church were nuts. But it's not up to them, or to the IRS, to decide their beliefs, and that's what this case is about."
Kingston's conclusion offered an outline of the group's defense. "There is no fraud here," he said. "Instead, there were two types of [givers] who came to this church: The first kind understood they were giving to a church, which means giving to God. And they believed God will bless them as he continues to bless his church. The second kind had property and greed. The evidence will show that—despite being told over and over that it was a gift program, not an investment—they went to church with a get-rich-quick mentality."
Guaranteed high return
It didn't take long for this theory to be tested. The first participant to testify was Stephen Smith, pastor of New Life Community Church in Danville, Virginia. When he heard about the gifting program from relatives and church members, Smith said, he was feeling a sharp financial pinch: His sixth child had just been born, he was planting a new church, and he was facing college expenses for his older children.
"I had no money to 'gift,'" he told the court. "I was a hurting pastor with six kids, and bills to pay."
Smith attended a Greater Ministries meeting in Atlanta on August 31, 1998. While there, Smith testified, he had a long talk with Greater Ministries' financial director, David Whitfield, who assured him that the term "gift" on the program forms was only a legal formality. "The word 'gift' was really in parentheses," Smith said. "Whitfield made it very clear in speaking to me that this term was there only to get across some legal fences."
Smith said he was assured that the returns were guaranteed, and that he could leave the program and get his money back whenever he wished. "I signed the form which said 'gift' with the clear understanding from David Whitfield that it didn't mean that," he said.
Smith gave Whitfield a check for $55,000, the proceeds from a second mortgage on his home. According to the gifting program's terms, he was supposed to receive $2,750 per month almost immediately.
"Did you ever receive any money from Greater Ministries?" Smith was asked.
"No," he replied, adding that he was soon desperate.
After Smith's many frantic phone calls, faxes, and letters to Greater Ministries, Whitfield sent him $1,500 in December 1998, Smith said. He later received several silver coins with the Greater Ministries logo stamped on them. That was all.
"I lost the house, I lost my credit, and I almost lost my church," Smith told CT outside the courtroom.
In a challenging cross-examination, defense attorney Sharon Samek took Smith sharply to task. Showing him, and then the jury, the group's gifting form, she highlighted its terms "donation," "giving," and the phrases "no guarantee" and "the only promise is what God gives in his word."
Turning back to Smith, Samek said, "You were not being honest when you signed this form, were you?"
Smith squirmed and hesitated, then answered, "What do you mean by 'honest'?"
John Kingston bored in on the same point: "You saw something that wasn't on this form, correct?" After another hesitation, Smith answered, "I signed gift with the understanding that it didn't mean that."
While much more testimony and evidence will be presented, such exchanges are likely to be at the center of the jury's deliberations. Did Greater Ministries deceive thousands of givers like Stephen Smith and bilk them out of tens of millions of dollars? Or did Smith and the others act out of avarice and deceive themselves? Add to these the question of how far the government can go in regulating church activities, and you have the makings of a memorable showdown.
All the while, the turkey buzzards outside continue their flight patterns.
Related Elsewhere:
Greater Ministries International Church has an official Web site, with a feature called Legal Eagle that follows the ministries court proceedings. The page claims that Greater Ministries has helped poor and starving people worldwide and bailed out several churches in debt.
Chuck Fager began reporting on Greater Ministries for Christianity Today in March of 1999 with "Judge Orders Gift Refunds: Greater Ministries found in contempt of court" and "$100 Million Missing in Greater Ministries Scandal."
Fager has also covered other religious money-making schemes for CT like, "$12 Million Fraud Scheme Parallels Greater Ministries."
About 15 of the Greater Ministries news stories from The Tampa Tribune are available here, including the latest "Videos portray fall of Greater Ministries."
Read CNN and Time's "Breach of Faith" or watch a video portion of a Greater Ministries money appeal from 1999.
Other news coverage includes:
Jury selection begins in church fraud trial — UPI (Jan. 8, 2001)
Fighting fraud — The (Colorado Springs) Gazette (Dec. 13, 2000)
Second Tampa church elder pleads guilty in fake investment scheme — Associated Press (Dec.1, 2000)
Have something to add about this? See something we missed? Share your feedback here.
Our digital archives are a work in progress. Let us know if corrections need to be made.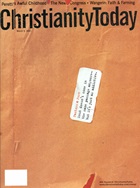 This article is from the March 5 2001 issue.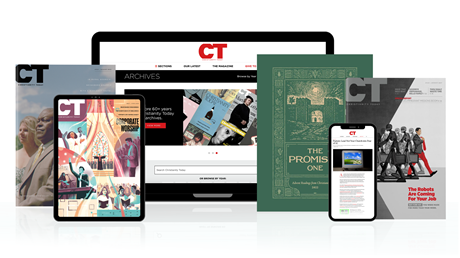 Subscribe to Christianity Today and get access to this article plus 65+ years of archives.
Home delivery of CT magazine
Complete access to articles on ChristianityToday.com
Over 120 years of magazine archives plus full access to all of CT's online archives
Subscribe Now
Fraud Trial: Ponzi-Scheme Trial Begins
Fraud Trial: Ponzi-Scheme Trial Begins