A new coalition of scientists, bioethicists, and religious leaders is calling for a complete ban on human cloning after a biotech firm in November announced it had cloned human embryos.
In defending its historic announcement, Advanced Cell Technology (ACT), a Massachusetts firm, said it will use cloned human embryos only for therapeutic research, not reproduction. The firm says cloning for reproduction should be banned because of "safety and ethical issues." None of ACT's clones survived beyond the six-cell stage.
Now opposition to human cloning comes even from outside the prolife community. "Our opposition to human cloning in no way diminishes our support for a woman's right to . …abortion services," Judy Norsigian, coauthor of Our Bodies, Ourselves, told Congress in June.
Lori Andrews of the Illinois Institute of Technology, Francis Fukuyama of Johns Hopkins University, Stuart Newman of the New York College of Medicine, and Brent Blackwelder of Friends of the Earth all oppose human cloning.
Bioethicist Nigel M. de S. Cameron, dean of the conservative Wilberforce Forum, said the cloning debate is not a rehash of the abortion debate.
"Plainly experimental use of the [human] embryo is always abuse," he said, "and must be stopped." Many cloning opponents are joining the new advocacy group, Americans to Ban Cloning, based in Alexandria, Virginia.
After ACT's announcement, top Christian leaders were sharply critical. "Human embryo-destructive experimentation is unconscionable and must no longer be permitted," said Richard Land, president of the Southern Baptist Convention's Ethics and Religious Liberty Commission.
The 14,000-member Christian Medical Association also condemned the research. "Human clones are not merely, as some biotech industry representatives would have us believe, potential human beings," a CMA statement said. "They are human beings."
ACT's announcement triggered new action on the political front to ban cloning. But the Senate declined to vote December 3 on a six-month cloning moratorium because it was tied to an unrelated bill. Senators Sam Brownback, R-Kansas, and Bill Frist, R-Tennessee, continue to lead the effort. In July, the House passed a ban on both reproductive and therapeutic cloning.
Advocates of therapeutic cloning say cloned embryos represent collections of human cells, not human beings. "To say that these embryos are 'cellular' life but not human life is to engage in a game of semantics," says Carrie Gordon Earll, bioethics analyst for Focus on the Family. "Every one of us started out as embryos."
Todd Hertz, with reports from RNS
Related Elsewhere
Related Christianity Today coverage since the ACT announcement includes:
Books & Culture Corner: "Daddy, What Is the Soul?"Does the church have an answer? (December 10, 2001)
Books & Culture Corner: 'We Now Know'The boast of imperial science. (December 3, 2001)
Opinion Roundup: 'Only Cellular Life'?Christians, leaders, and bioethics watchdogs react to the announcement that human embryos have been cloned. (November 29, 2001)
Weblog: Human Cloning's 'Success'Human embryos cloned for 1st time. (November 26, 2001)
CT Classic: Doctors Under OathModern medicine has misplaced its moral compass. Can Hippocrates help? (November 26, 2001)
Books & Culture Corner: "24 Cow Clones, All Normal" … Oh yes, and a few cloned human embryos that died. (November 26, 2001)
Scientific American has posted the report from ACT scientists on their experimentation. The article includes an explanation of how therapeutic cloning is accomplished.
For further explanation on how cloning is done, see Conceiving a Clone, Science Matters, and How Cloning Works.
Recent columns and editorials on cloning include:
Passions of the heart collide with reasons of the mind — Peter Gorner and Ronald Kotulak, The Chicago Tribune (Dec. 9, 2001)
The Weaknesses of Science for Profit — Harold Varmus, The New York Times (Dec. 4, 2001)
Ban cloning, not stem-cell research — James C. Greenwood, The Philadelphia Inquirer (Nov. 28, 2001)
Cloning's Embryonic Ethics — Christian Science Monitor (Nov. 27, 2001)
The cloning genie is out of the bottle— The Boston Herald (Nov. 27, 2001)
Don't mix science and religion — Joan Ryan, The San Francisco Chronicle (Nov. 27, 2001)
Cloning to save lives— The Boston Globe (Nov. 27, 2001)
Cloning Panic — The Washington Post (Nov. 27, 2001)
Science and ethics at odds? — The Milwaukee Journal Sentinel (Nov. 27, 2001)
Stem cells and cloning — The Chicago Tribune (Nov. 27, 2001)
Yahoo's full coverage has current news articles and opinion pieces on human cloning.
Christianity Today recommended against human cloning in a 1997 editorial, "Stop Cloning Around."
See our October cover story, "A Matter of Life and Death: Why shouldn't we use our embryos and genes to make our lives better? The world awaits a Christian answer."
Previous Christianity Today articles on cloning and human dignity include:
The New TyrannyBiotechnology threatens to turn humanity into raw material. (Oct. 5, 2001)
Article continues below
Gen-EtiquetteScientists may be mapping the genome, but it will be up to us to determine where the map will lead. (Oct. 4, 2001)
Manipulating the Linguistic CodeReligious language falling into the hands of scientists can be a fearful thing. (Oct. 4, 2001)
Times FiftyCan a clone be an individual? A short story. (Oct. 2, 2001)
The Genome DoctorThe director of the National Human Genome Research Institute answers questions about the morality of his work. (Oct. 1, 2001)
Wanna Buy a Bioethicist? (Editorial)Some corporations have discovered that bioethics makes good public relations. (Sept. 28, 2001)
Two CheersPresident Bush's stem-cell decision is better than the fatal cure many sought. (August 10, 2001)
House Backs Human Cloning BanScientists say they'll go ahead anyway. (August 27, 2001)
Embryos Split ProlifersBush decision pleases some, keeps door open for disputed research. (August 27, 2001)
House of Lords Legalizes Human Embryo CloningReligious leaders' protests go unheeded by lawmakers. (Feb. 2, 2001)
Britain Debates Cloning of Human EmbryosScientists want steady stream of stem cells for "therapeutic" purposes. (Nov. 22, 2000)
Tissue of Lies?Latest stem-cell research shows no urgent need to destroy human embryos for the cause of science. (Sept. 28, 2000)
Beyond the Impasse to What?Stem-cell research may not need human embryos after all. But why are we researching in the first place? (Aug. 18, 2000)
Thus Spoke SupermanTroubling language frames the stem-cell debate. (June 13, 2000)
New Stem-Cell Research Guidelines CriticizedNIH guidelines skirt ethical issues about embryo destruction, charge bioethicists. (Feb. 7, 2000)
Human Embryo Research Resisted (August 9, 1999)
Editorial: The Biotech Temptation (July 12, 1999)
Embryo Research Contested (May 24, 1999)
Have something to add about this? See something we missed? Share your feedback here.
Our digital archives are a work in progress. Let us know if corrections need to be made.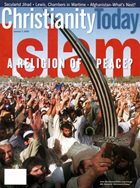 This article is from the January 7 2002 issue.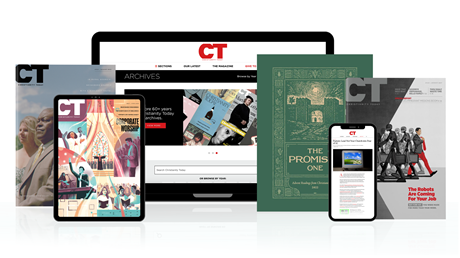 Subscribe to Christianity Today and get access to this article plus 65+ years of archives.
Home delivery of CT magazine
Complete access to articles on ChristianityToday.com
Over 120 years of magazine archives plus full access to all of CT's online archives
Subscribe Now
Biotech Backlash: New Coalition Rallies Against Human Cloning
Biotech Backlash: New Coalition Rallies Against Human Cloning