It was the dream of a lifetime for George O'Leary: A chance to coach the world's most prestigious football team—Notre Dame's Fighting Irish. But the dream soon became a nightmare.
The day after he signed his contract with Notre Dame, O'Leary's résumé was sent to the press—a résumé that included "inaccuracies" about his education and college football letters. A few days later, O'Leary resigned in disgrace, the victim of his own long-ago lies.
It's the latest example of what's become an epidemic of lying.
In recent years, politicians and pundits, professors and even Pulitzer Prize-winners have been caught dealing in deceit. One of the nation's most respected historians, Stephen Ambrose, plagiarized portions of other historians' works and—notwithstanding his public apology—seemed hardly disturbed by the resulting controversy.
Historian Joseph Ellis, who won the Pulitzer Prize for his book, Founding Brothers, was caught inventing a Vietnam War record for himself. So was Tim Johnson, manager of the Toronto Blue Jays. Ex-conservative writer David Brock admitted he'd made up sordid details about Anita Hill. Gloria Steinem's claim about the number of women who die of eating disorders—supposedly 150,000 a year—turned out to be a huge feminist hoax. James Patterson and Peter Kim, authors of The Day America Told the Truth, estimate that 91 percent of us regularly embroider the truth. "We lie and don't even think about it," Patterson and Kim write.
Why has lying become so much more prevalent? Some scholars believe the problem arose out of the gradual adoption of a utilitarian ethic—one that began eroding the traditional Christian ethic in the West in the middle to late 19th century. This ethic says the (good) end justifies the means—that if a lie helps more than harms, then we should feel free to employ one.
In the late 20th century, the rise of postmodern deconstructionism on college campuses exacerbated this problem. Postmodernists teach that the truth is not merely irrelevant; they believe it simply doesn't exist.
As Lynne Cheney observes in her book, Telling the Truth, academics "leaped beyond the commonsense observation that people's descriptions of reality differ to the conclusion that there is no independent reality and thus no basis for making judgments about truth—or falsity."
For these academics, truth claims are "the constructs of dominant groups—the creations of the powerful," Cheney writes. "Might makes right, in other words; and so intimidation was a perfectly natural way to try to gain assent."
The assault on truth has spread beyond academia to infect the arts, law, journalism, and psychotherapy—and Cheney points out the grim results. For instance, when it turned out that New York teenager Tawana Brawley had lied about being sexually assaulted by white men, The Nation claimed that "it doesn't matter whether the crime occurred or not" because it symbolizes "what actually happens to too many black women."
Those who maintain that truth exists, and that telling falsehoods is wrong, are increasingly under assault. "Fact fetishists" is how New York University professor Thomas Bender characterizes people who insist on accuracy. When reporters hounded him about Clintonian lies, then-White House aide George Stephanopoulos accused them of "an excess of literalism."
Postmodernism has filtered down to the masses; today, even the man on the street sees little wrong with lying. While Washington Post sportswriter Tony Kornheiser agreed that a religious college like Notre Dame was "completely right in separating itself from George O'Leary," he argued that "some people" will suggest that O'Leary's lies are "insignificant" when compared to his 20-year coaching record.
In the pages of the New York Post, that's exactly what a sports fan did suggest. "I think Notre Dame is acting holier than thou," huffed salesman Jim McNulty; O'Leary should be judged not on his integrity, but on his coaching record.
It's the perfect postmodern answer to lying: It's perfectly acceptable to reinvent ourselves, because what we say and do matter less than how people perceive us.
The good news is that while America's tolerance of lying is greater than ever, Americans retain enough of their Judeo-Christian ethic that they are still scandalized when a public figure lies. We have to help our neighbors understand what's behind the current propensity for lying: A worldview that denies the existence of truth itself, which merely exacerbates our human fallenness in this area. And then we must point them to the Author of truth, the one who said, "I am the Way, the Truth, and the Life."
Related Elsewhere
Christianity Today addressed honesty in Christian publishing in a 1982 editorial, "Ghostwriting: A Borderline Deceit?The evangelical world is being plagued by ghostwriters in the sky."
In George O'Leary's resignation statement from Notre Dame, he said that "Many years ago, as a young married father, I sought to pursue my dream as a football coach. In seeking employment, I prepared a resume that contained inaccuracies regarding my completion of course work for a Master's Degree and also my level of participation in football at my alma mater.
Article continues below
The Washington Post'sTony Kornheiser wrote that "if the inaccuracies O'Leary carved into his life story had come to light after he had been at Notre Dame for a couple of years, he would not be fired."
For more information on O'Leary's resignation, see ESPN's coverage.
Coverage of Stephen Ambrose's plagiarism and apology includes:
Ambrose Apologizes — The Weekly Standard (Jan. 7, 2002)
Author Admits He Lifted Lines From '95 Book — The New York Times (Jan. 6, 2002)
Stephen Ambrose, Copycat — The Weekly Standard (Jan. 4, 2002)
Articles on Joseph Ellis inventing his own Vietnam War record includes:
A History of His Own Making — Time (June 24, 2001)
The Greatest Dishonor — Accuracy in Academia (July 2, 2001)
According to Baseball Library.com, Tim Johnson was fired as manager of the Toronto Blue Jays after it was revealed he told fabricated Vietnam stories to inspire players.
The Christian Science Monitor reported that "David Brock, the former writer for the right-wing American Spectator magazine that attacked Anita Hill so hard and then later went after Bill and Hillary Clinton, alleges in an upcoming book that he made up most of the things he wrote about Hill in the Spectator."
Telling the Truth and The Day America Told the Truth are available at Amazon.com.
Recent Charles Colson columns for Christianity Today include:
Drawing the Battle LinesWe need to be informed and discerning about the Islamic worldview. (Jan. 9, 2002)
Wake-up CallIf September 11 was a divine warning, it's God's people who are being warned. (Nov. 5, 2001)
The New TyrannyBiotechnology threatens to turn humanity into raw material. (Oct. 5, 2001)
Merchants of CoolWe should be angry that the media hawks violence and that parents allow it. (June 6, 2001)
Slouching into SlothThe XFL is but the latest sign of the coarsening of our culture. (Apr. 17, 2001)
Checks and (out of) BalanceMoral truth is in jeopardy when the courts enter the business of making law. (Feb. 27, 2001)
Pander PoliticsPoll-driven elections turn voters into self-seeking consumers.(Jan. 3, 2001)
Neighborhood OutpostChanging a culture takes more than politics. (Nov.8, 2000)
MAD No MoreIn this post-Cold War era, it's time to rethink our nation's defensive strategy. (Sept. 27, 2000)
Salad-Bar ChristianityToo many believers pick and choose their own truths. (Aug. 8, 2000)
A Healthy 'Cult'A lively response by one unusual audience shows how God's power transforms culture. (June 12, 2000)
Have something to add about this? See something we missed? Share your feedback here.
Charles Colson
Charles Colson was the founder of Prison Fellowship Ministries, an outreach to convicts, victims of crime, and justice officers. Colson, who converted to Christianity before he was indicted on Watergate-related charges, became one of evangelicalism's most influential voices. His books included Born Again and How Now Shall We Live? A Christianity Today columnist since 1985, Colson died in 2012.
Previous Charles Colson Columns:
Our digital archives are a work in progress. Let us know if corrections need to be made.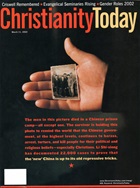 This article is from the March 11 2002 issue.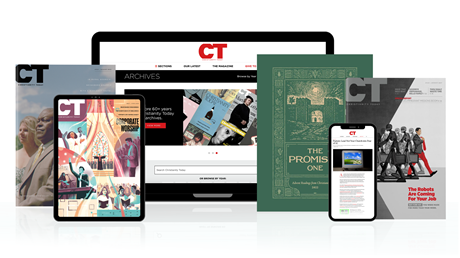 Subscribe to Christianity Today and get access to this article plus 65+ years of archives.
Home delivery of CT magazine
Complete access to articles on ChristianityToday.com
Over 120 years of magazine archives plus full access to all of CT's online archives
Subscribe Now
Post-Truth Society
Post-Truth Society