Seven years ago, Reggie Benson was so full of rage his mother could not control him.Today, things are much different. On a recent Sunday morning, the ninth-grader was in church. His single mom was asleep in an apartment across the street, but Reggie took his spot beside the other boys. And if you stop by this small Pasadena church on a Sunday evening, Saturday afternoon, or a weekday at 6 A.M., you'll find Reggie there—eager to learn.
His grades have jumped from C's to A's, and he is a leader among the younger kids.
One of his mentors, Rudy Carrasco, believes Reggie was transformed because local believers invested in every aspect of his life over a long period.
"Church is seven days a week," says Carrasco, associate director at Harambee Christian Family Center, a community outreach for children in Pasadena. Reggie's mother had sent him to Harambee after school and on weekends in search of some way to tame his temper. The center is also where Reggie's church meets.
Reggie (whose name, like that of all other youths in this story, is fictitious) comes from a community in which racism, poverty, and drug abuse deplete the neighborhood's natural resources. The church can be the path for kids like him to find a future, both spiritually and academically.
In a recent study, researchers Mark Regnerus and Glen Elder Jr. demonstrate that when youth from low-income neighborhoods attend church, their academic performance improves.
The study, commissioned by the Center for Research on Religion and Urban Civil Society, relied on data from the National Longitudinal Study of Adolescent Health to examine the relationship between religion and academics in nearly 10,000 students. Regnerus and Elder found that the poorer the neighborhood, the more church attendance helped kids to improve academically. The findings held true even after controlling for obvious influences like a student's relationship with parents.
Furthermore, improving academic performance seems to flow more from "doing" church than from merely believing. That is, the church's social life influences youth from poor communities more than doctrine does. In neighborhoods where libraries and schools are often depleted and after-school jobs are hard to find, the church is the main resource-rich presence in the community.
Beyond faith and schoolwork, studies show that church involvement improves the physical, social, and emotional health of students.
Strength Training
"What you have in the role of the religious community is a selected group of people who share values and are committed to the success of the child," says Elder, a researcher at the University of North Carolina-Chapel Hill. "Somebody always has his hand on your back." Elder and others believe the church strengthens a child's ability and resolve to overcome difficulty. Stronger character translates into better grades.
"Academics is about discipline," says Regnerus, a professor at Calvin College in Grand Rapids, Michigan. "So is attending church. The act of going every week is about rising every Sunday and doing a routine thing."
Church attendance also convinces low-income students that their lives matter, and that they have choices and hope for a better future. Pamela Parker, an assistant principal in Chicago's public school system, discovered this during her doctoral studies when she interviewed 10 young women who had succeeded despite difficult circumstances.
The women came from a low-income community. Single parents, foster parents, or grandparents raised most of them. Many were teen mothers, and one girl's parents had been killed in a drug-related crime. Despite the odds, each student completed her high school degree.
For many of the women, faith played an important part in their will to succeed, Parker says: "They believed God was directing them, and they drew strength from that."
It also helps that mentors encourage the hard work necessary for academic success. Romanita Hairston, Seattle-based executive director of World Vision's U.S. programs, has been mentoring and tutoring for nine years. Through her church and World Vision's KidReach program, she's helped children with homework, applauded hard-earned grades, and attended conferences with teachers.
Care and Confidence
Such efforts have helped students like Jackson, the child of a single mother with a sketchy work history and chronic financial problems. Hairston and her husband began working with Jackson when he was in middle school.
"We told him he was smart and encouraged him to work with his teachers," she says.
Hairston and Jackson's teachers discovered he had a learning disability. With some teaching adjustments and Hairston's continual support, Jackson graduated from high school.
"Sometimes it's just a matter of helping them have the confidence they need to succeed," Hairston says.
Confidence also comes when teenagers are given church responsibilities. Carrasco, for example, has older students read to younger children or help with their homework. They speak at youth meetings, make short teaching videos, and even negotiate reconciliation on racially divided sports teams.
Even the smallest leadership opportunities can give students skills they will need to mature into productive adults.
"I want them to realize they can lead," Carrasco says.
Curbing Violence
Regnerus and Elder are not the only researchers to find a link between church and academic excellence. More than 600 studies identified by the Center for Research on Religion and Urban Civil Society have also shown religion's positive effect on physical, mental, and social health.
Using the same data set as Regnerus and Elder, Robert Crosnoe of the University of Texas identified 500 same-sex twin pairs and studied their emotional health. He discovered that a more religious or churchgoing twin demonstrates less emotional distress. The difference was most dramatic among twins from low-income communities.
Students from poor neighborhoods who attend church are also less likely to engage in violent behavior, says Byron Johnson, director of the Center for Research on Religion and Urban Civil Society, which sponsored the Regnerus/Elder study.
"Religion is one of the best predictors of avoiding crime and delinquency," Johnson says.
And the longer the church involvement the greater the curbing of violence, he says. Johnson credits youth workers like Carrasco and Hairston for not only being healthy role models (especially on how to manage anger) but also providing youth with alternatives to life on the streets.
The effects of church involvement seem to apply to poor rural communities as well. Elder, in previous research, examined the emotional health of students from rural Iowa after the farm crisis of the 1980s jolted their community. Elder found that religion increased resilience as youth faced adversity.
"The church was part of what allowed them to rise above disadvantage," he says.
Some churches and researchers are asking which comes first: Do good churches make good students, or do good students seek out good churches? No research entirely answers that question, but Carrasco ventures a guess.
"Going to church is an indicator that [students] are teachable," he says. "And if they're teachable at church, they'll probably be teachable at school."
A Hope and a Future
John DiIulio Jr., former White House director of Faith-Based and Community Initiatives, says urban congregations leverage 10 times their human and financial weight. He calls them the "army ants of civil society."
A 1998 study by University of Pennsylvania researcher Ram Cnaan agrees. Cnaan found it would cost taxpayers more than $250 million to replace the goods, services, and volunteer hours that urban congregations deliver each year to the city of Philadelphia alone.
Studies on the role of faith in social development are beginning to attract the attention of Senators Joseph Lieberman (D-Connecticut) and Rick Santorum (R-Pennsylvania). Johnson says he hopes the Regnerus/Elder study will serve as a clarion call to encourage churches of all socioeconomic levels to invest in youth from low-income communities.
At the same time, the Chicago school system's Parker says the importance of educators must not be discounted. When a community of faith comes alongside a supportive school, students have twice the opportunity for success, she says.
In Seattle, Hairston still marvels at the church's seven-year investment in the life of young Jackson—and his ascent from an under-performing student with a learning disability to a high school graduate balancing work and college.
A beaming Hairston quotes Jackson: "I'm still trying to figure out my future, but at least I know I have one."
Amber Anderson Johnson is a freelance writer based in Chicago.
Related Elsewhere
A Bible study based on this article is available in Christianity Today'sCurrent Issue Bible Study Series. This unique series uses articles from current issues of the magazine to prompt thought-provoking discussions in adult Sunday school classes or small groups.
The Center for Research on Religion and Urban Civil Society's Web site includes abstracts from publications related to the study of religion and academic performance.
Related articles include:
Rural Education — Education Week (June 13, 2001)
See more articles on faith and schooling in our Education archives.
Have something to add about this? See something we missed? Share your feedback here.
Our digital archives are a work in progress. Let us know if corrections need to be made.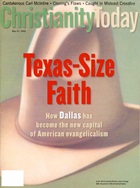 This article is from the May 21 2002 issue.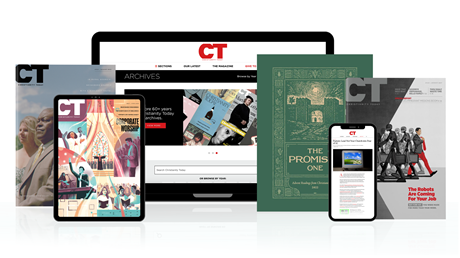 Subscribe to Christianity Today and get access to this article plus 65+ years of archives.
Home delivery of CT magazine
Complete access to articles on ChristianityToday.com
Over 120 years of magazine archives plus full access to all of CT's online archives
Subscribe Now
Want Better Grades? Go to Church
Want Better Grades? Go to Church