Is white praise music off limits for corporate sponsorship?
Earlier this morning, the top news story on Google News's U.S. page was "Chevrolet blends marketing, religion." Yes, it was beating the sniper story. (Google News uses algorithms, not human editors, to choose stories and their placement, so this means that Google's search engine saw many articles on this topic being posted and thought the story was particularly hot.)
In the past, Chevrolet has sponsored countless concerts and music tours, from rock to jazz to country—even gospel music. But its sponsorship of the Come Together and Worship tour, with Michael W. Smith, Third Day, and Max Lucado, has Jewish groups and others upset.
"America is increasingly multiethnic and multireligious. So, for an American icon like Chevrolet to link itself to one religion, Christianity, and then one specific group within Christianity is divisive," American Jewish Committee spokesman Rabbi James Rudin told the Detroit Free Press, which first reported the opposition. "The majority of Americans are not evangelical Christians and it would be very, very bad business for Chevrolet to put the idea into people's minds that they're the evangelical brand."
The Free Press story was picked up by the Associated Press, The New York Times, and other papers. The Times reports that Christian Music Trade Association president Frank Breeden and Rudin spent yesterday debating the issue on the talk show circuit.
"Every religion has representatives in the United States, and we're all in this together, especially at a time like this," Rudin told the Times. "I think it's a very divisive way of reaching the public. … Chevrolet is talking about the 'family values' of this market, but nobody has a monopoly on that. All religious groups possess strong family values."
The Anti-Defamation League also opposes the endorsement. "They have the right to do it," national director Abraham Foxman told the Times. "[But] I'm a little uncomfortable with a major commercial venture going into propagating religion. … Evangelical Christians believe they have the truth, so are they selling a product because it's God's product? I find it troubling."
Also concerned is Phyllis Tickle, contributing editor in religion for Publishers Weekly. "This is surprising—a real blurring of the lines between the commercial and the sacred," she tells the Free Press. "And it's unfortunate, because it compromises both sides. We know that church and state are never supposed to meet, and I think it's also a bad idea for church and Wall Street to be meeting like this."
But Chevrolet isn't backing down. "We look very closely at what customers are saying and want to do the right thing," spokesman Tom Wilkinson told the Times. "As America becomes more and more diverse, we find that with almost anything you do, there will be somebody with concerns about it, which is not uncommon for large corporations."
There's clearly some bigotry going on here. After all, no one has complained about corporate sponsorship of black gospel concerts. And, as The New York Times notes, "Decades ago, companies ran commercials in Yiddish on New York City radio stations with Jewish audiences, and Maxwell House even distributed Haggadot for Passover Seders that carried ads for its coffee on the front covers."
That same Times story, however, demonstrates that business writer Stuart Elliott didn't exactly know what he was writing about. He concludes his story by saying, "Coincidentally, the focus on the Chevrolet sponsorship of a concert tour of contemporary Christian music comes as the general advertising campaign for the G.M. division for the 2003 model year … is centered on a very different type of music: rock. Commercials and print ads for Chevrolet models like Cavalier feature rock tunes like 'American Pie,' '409' and 'Little Red Corvette'—not exactly 'Give Me That Old-Time Religion.'"
A quick trip to the Come Together and Worship website—or even to Amazon.com—would have revealed that the music of Third Day and Michael W. Smith isn't exactly "Give me That Old-Time Religion" either. (Poor Michael W. Smith—Weblog has seen him misidentified so many times lately. Today's Times article calls him W. Michael Smith, for example. Even Grammy host Jon Stewart called him Michael K. Smith. There have been other recent examples, but Weblog can't remember the specifics right now.)
Outright bias aside, is there a point to be made here? After all, this isn't just "music by Christians, for Christians." This is praise music. As Jeff Gregg, a talent agent who helped put the tour together, told the Free Press, "This is not necessarily an entertainment experience. It's really a vertical experience between believers and God … When you add someone like Max Lucado, you've got both the praise experience and the teaching experience combined, much like a church service."
So here are the discussion questions. 1) How is a concert like this like and unlike a church service? 2) Would we want church services to have corporate sponsors? Why or why not? 3) Do the reasons we wouldn't want corporate sponsors for church services hold true for worship concerts? 4) Would the same concerns apply to black gospel music concerts? 
More articles
Jerry Falwell:
Indian Christian protest anti-conversion law:
The Orange County Register's report on persecution in China:
Christians and Israel:
Crime and punishment:
Sex abuse scandals:
Sexual ethics:
Media and Internet:
Related Elsewhere
Suggest links and stories by sending e-mail to weblog@christianitytoday.com
See our past Weblog updates:
October 23 | 22 | 21
October 18 | 17 | 16 | 15 | 14
October 11 | 10 | 9 | 8 | 7
October 4 | 3 | 2 | 1 | September 30
September 27 | 26 | 25 | 24 | 23
September 19 | 18 | 17 | 16
September 13 | 12 | 11 | 10 | 9
September 6 | 5 | 4 | 3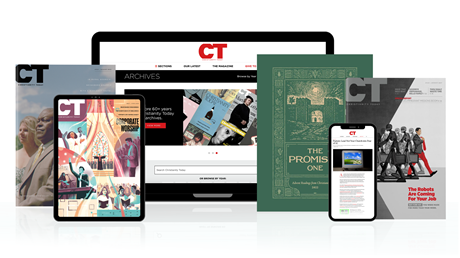 Subscribe to Christianity Today and get access to this article plus 65+ years of archives.
Home delivery of CT magazine
Complete access to articles on ChristianityToday.com
Over 120 years of magazine archives plus full access to all of CT's online archives
Subscribe Now
Chevrolet Sponsors Christian Music Tour—Critics Cry 'Divisive' and 'Troubling'
Chevrolet Sponsors Christian Music Tour—Critics ...