New public service advertisments that highlight children orphaned by AIDS aim to spur more Americans to action. But some Christians say that too strong a focus on orphans risks overlooking how their parents became infected.
The U.N. Foundation previewed the "Apathy Is Lethal" campaign of television, radio, and print ads at the Barcelona XIV International AIDS Conference in July. The spots compare the 14 million children currently orphaned by AIDS with the equal number of children in the United States under age 5. The foundation administers Ted Turner's 1998 gift of $1 billion to the United Nations.
But Anglican Archbishop Njongonkulu Ndungane of Cape Town, South Africa, thinks people should focus on the attitudes associated with the deadly disease. "Our greatest challenge is stigma," he says. "Stigma makes people afraid to talk about AIDS, makes those who are suffering into outcasts, and prevents people from wanting to know their status." Southern Africa, which Ndungane oversees as an archbishop, has 28 million cases of AIDS—or 70 percent of AIDS cases worldwide.
Stigma has contributed to a crisis that continues to worsen. UNAIDS, the joint United Nations program on HIV/AIDS, projects that without drastically expanded prevention and treatment efforts, 68 million more people will die of AIDS by 2020. Of the 40 million currently infected men, women, and children, 95 percent are in the developing world. While some promising programs exist that encourage young people to delay sex until marriage, people aged 15 to 24 account for half of the 15,000 new hiv infections daily.
Despite the horrific statistics, a 2001 World Vision survey revealed that evangelical Christians may be unconcerned about AIDS in other countries. They were significantly less likely than non-Christians to give money for AIDS education and prevention programs worldwide. And while evangelicals were twice as likely to support poor children overseas, they were less likely to support AIDS orphans.
"The results are deeply troubling," says World Vision's president, Richard Stearns. "Regrettably, this fits into a general landscape of a nation with decreasing support for problems outside its borders."
A recent poll by The Washington Post, the Kaiser Foundation, and Harvard University suggests Americans doubt the efficacy of intervention programs. Three in four American respondents said they support a Bush administration proposal to spend $500 million more annually in Africa over the next three years to fight the transmission of the virus from mothers to their children. But only 40 percent said that increased funding would make a significant difference in prevention.
Related Elsewhere
Related coverage includes:
Ad confronts apathy by focusing on orphans—The San Francisco Chronicle (July 12, 2002)
Why HIV/Aids apathy is lethal—The Nation, Nairobi (July 15, 2002)
AIDS orphan numbers seen growing to 25 million by 2010—Washington File
Previous Christianity Today articles on the AIDS epidemic include:
Bono Tells Christians: Don't Neglect AfricaHe urges evangelicals to take a lead in fighting AIDS and poverty. (April 19, 2001)
U.S. Blacks Preach Abstinence GospelMission workers testify that Christ helps control sexual urges. (March 27, 2002)
Health Workers Urge Indian Churches to Join Campaign Against AIDSThe Christian Medical Association of India fights the social stigma that accompanies the disease. (Nov. 21, 2001)
Mercy ImpairedLet's shock the world by reversing our apathy toward African sufferers. (September 27, 2001)
Indian Church Steps Up Education Programs To Deal With Threat Of AIDSTen percent of those living with AIDS live in India. (August 17, 2001)
Kenyan President Suggests Hanging for 'Knowingly' Infecting Others with AIDSChurch organizations criticize use of capital punishment as solution to epidemic. (July 19, 2001)
Dying AloneBaptist women seek out and care for ashamed, abandoned AIDS patients. (June 15, 2001)
Few to Receive Generic AIDS MedicinesPharmaceutical companies drop suit against South Africa, but problems remain. (May 18, 2001)
Zambia's Churches Win Fight Against Anti-AIDS AdsChurch leaders are concerned that condom promotion encourages promiscuity. (Jan. 12, 2001)
Mandela, De Klerk, and Tutu Join to Fight AIDSSouth Africa's men of peace call for end of silence and stigmatization. (Dec. 14, 2000)
Pastors as Grave DiggersChristians hope to break the silence and overcome Asia's prejudice against people with AIDS. (July 28, 2000)
Speaking with Action Against AIDSA report from the Thirteenth International AIDS Conference. (July 19, 2000)
'Have We Become Too Busy With Death?'As 4,900 people die each day from AIDS, African Christians are faced with the question. (Feb. 4, 2000)
'Sexual Revolution' Speeds Spread of HIV Among AfricansAn interview with World Relief's Debbie Dortzbach. (Feb. 4, 2000)
Books & Culture Corner: An Open Letter to the U. S. Black Religious, Intellectual, and Political Leadership Regarding AIDS and the Sexual Holocaust in Africa (Jan. 24, 2000)
Africa: Fidelity Urged to Fight AIDS (July 12, 1999)
Global Death Rates May Skyrocket (May 24, 1999)
I Am the Father of an AIDS Orphan (Nov. 17, 1997)
Have something to add about this? See something we missed? Share your feedback here.
Our digital archives are a work in progress. Let us know if corrections need to be made.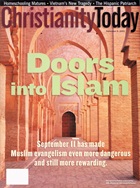 This article is from the September 9 2002 issue.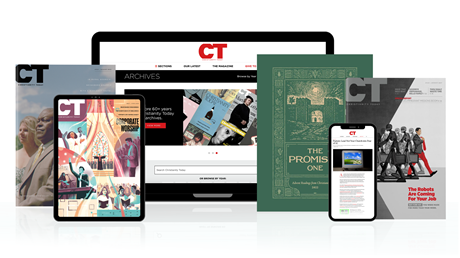 Subscribe to Christianity Today and get access to this article plus 65+ years of archives.
Home delivery of CT magazine
Complete access to articles on ChristianityToday.com
Over 120 years of magazine archives plus full access to all of CT's online archives
Subscribe Now
Spain: Christians fear AIDS media campaign may ignore how people get the disease.
Spain: Christians fear AIDS media campaign may ...