After three years of trying to conceive a child, Michele and Jeff Turner learned they were infertile. "Our doctor told us, 'You have a better chance of winning the Powerball lottery than of conceiving a child naturally,'" said Michele, now 33.
In vitro fertilization (IVF), or seeking to produce an embryo outside the womb, was also a long shot. After two failed IVF attempts, the Turners looked into adopting a child and raising a family in their Royer's Ford, Pennsylvania home. The cost (more than $20,000 in their area) was prohibitive.
Then, during a meeting of a national infertility support group, they heard about frozen embryos left from infertility treatments.
After contacting about 40 fertility clinics, the Turners joined an embryo donation program at the Cooper Institute for Reproductive Medicine in Mont Clare, New Jersey. Later, they received embryos from a donor family. In December 1999, Michele gave birth to twin daughters, Morgan and Macy.
Then, when their daughters were nine months old, Jeff and Michele discovered she was pregnant with a son, Myles, who was conceived naturally. They had to relinquish their rights to some remaining donated embryos, which were considered property of the clinic.
"It was an excruciating thing to do," Michele said.
A new study, by the Society for Assisted Reproductive Technology and the RAND Corporation, found that fertility clinics in the United State have nearly 400,000 frozen human embryos in storage—twice the highest previous estimate.
The survey of 430 clinics showed that 88.2 percent of the embryos are being stored for possible future use. About 11,000 are set aside for scientific research. About 9,000 are designated for infertile couples. Another 9,000 will be thawed and destroyed.
The findings have prompted a variety of responses from Christian activists and ethicists, from questioning IVF to pushing harder for embryo adoption. But most would agree with Pia de Solenni, a fellow at the Center for Human Life and Bioethics at Family Research Council: "Human beings are never disposable, whether [in the form of] an embryo, a baby, or a 90-year-old woman."
Clinics first began freezing embryos after 1983, when IVF was introduced in the United States. In the freezing process, technicians place embryos in plastic straws or glass vials, along with a cryo-preservative or "antifreeze" solution.
Then workers store them in a cylinder of liquid nitrogen at about minus 319 degrees Fahrenheit. The report notes that some of the 400,000 embryos have been frozen for 20 years.
No one knows how long the embryos can be stored, said Jeff Keenan, a reproductive endocrinologist and director of the Southeastern Fertility Center in Knoxville, Tennessee.
"You could expect good thaw on embryos at five years," he said. "Ten years is something most of us would prefer to avoid."
Keenan said "many couples refuse to make a decision about the ultimate fate of their embryos," and just keep paying the storage fees. The Howard Hughes Medical Institute in Boston freezes about eight embryos a day and says it has 3,000 embryos "under lock and key."
Keenan is trying to keep the numbers down at his clinic. Keenan's practice keeps about 300 embryos in storage. Patients agree in writing to donate any leftover embryos to infertile couples. But getting couples to follow through is difficult, he said. Parents don't see that they are "basically allowing them to die slowly in cryopreservation."
David Stevens, executive director of the Christian Medical Association, said the report indicates there are too few controls on IVF.
"This report reveals the tragedy that clinics are freezing many more human embryos than they ever intend to implant in mothers," Stevens said in a prepared statement. "This practice is unethical and diminishes the inestimable value of these precious, young human lives."
Gilbert Meilaender, professor of Christian ethics at Valparaiso University, said the fate of frozen embryos is just one moral problem with IVF. Another is how it encourages people to see an embryo "as a product that we can do whatever we like with."
"We haven't been careful enough," said Meilaender, who is a member of the President's Council on Bioethics. "It isn't sufficient to say that getting a baby is a good thing."
Other Christians are encouraging adoption as a way out of the dilemma. They point to the large numbers of infertile couples who could be helped—by some estimates, as many as 6 million people. So far, the response has been small.
The Snowflakes embryo adoption program, run by Nightlight Christian Adoptions in Fullerton, California, has 121 genetic, or donor, families matched with 82 adoptive parents. To date, 18 families have given birth in the program, which began five years ago. Another 16 babies are due this year.
Few states regulate the practice. In 2001, President Bush signed a bill providing $900,000 to promote embryo adoptions. The Christian Medical Association (CMA) is working with Keenan and the Baptist Women's Hospital of Knoxville to create a National Embryo Adoption Center. Couples and fertility clinics will be able to send embryos earmarked for donation to the center.
The CMA's Stevens said he fears proponents of embryonic stem-cell research will spin the new study to push for making more embryos available for research. In 2001, President Bush signed an executive order barring the creation of any more stem-cell lines from discarded frozen human embryos.
De Solenni of Family Research Council said, "Those who put all of their eggs in the embryonic stem-cell basket are desperate for more funding and for breakthroughs."
Stevens and de Solenni call for more regulation on IVF clinics. "There are regulations about what size a hospital room has to be, but you can make as many embryos as you want and destroy as many embryos as you want," Stevens said. "I think that is just unconscionable."
Related Elsewhere
See also today's editorial on this topic: "Souls on Ice | The costs of in vitro fertilization are moral and spiritual—not just financial."
The RAND Corporation's report and the May 8 Washington Post article that broke the story are both available online.
Christianity Today's Life Ethics archive and the Science Pages of our sister publication Books & Culture have more perspective on bioethics. For current news on Fertility and Pregnancy, see Yahoo full coverage.
CT's earlier coverage of frozen embryos and fertility treatments includes:
Biotech Babies | How far should Christian couples go in the quest for a child of their own? (Dec. 7, 1988)
No Room in the Womb? | Couples with high-risk pregnancies face the 'selective reduction' dilemma (Dec. 6, 1999)
Embryo 'Adoption' Matches Donors and Would-be Parents | 'Snowflake' program is only of its kind in dealing with leftover fertilized eggs (Nov. 2, 1999)
Have something to add about this? See something we missed? Share your feedback here.
Our digital archives are a work in progress. Let us know if corrections need to be made.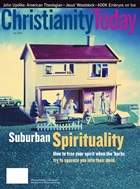 This article is from the July 2003 issue.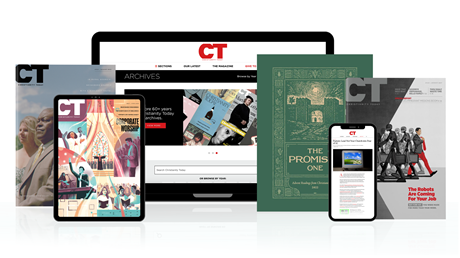 Annual & Monthly subscriptions available.
Print & Digital Issues of CT magazine
Complete access to every article on ChristianityToday.com
Unlimited access to 65+ years of CT's online archives
Member-only special issues
Subscribe
400K and counting
400K and counting