Since opening shop in February 2001, the White House Office of Faith-Based and Community Initiatives has led a controversial effort to bulldoze barriers that discouraged faith-based organizations from pursuing government grants and contracts to provide social services. In the past, many groups have feared they would have to remove the "faith" from "faith-based" because of government strings attached to public funds.
That landscape has now begun to change. Thanks in part to a series of executive orders by President Bush (as well as new religious freedom protections under Charitable Choice provisions first enacted in 1996), thousands of faith-based groups—including robustly religious ones—have now received millions of dollars to provide job training, housing, mentoring, and other important social services in their communities. More importantly, they have found that the government is using new and more respectful rules and guidelines that address many, if not yet all of their concerns.
A new book by three professors of political science, Faith-Based Initiatives and the Bush Administration: The Good, the Bad, and the Ugly, promises to tell an accurate, behind-the-scenes account of some of these profound changes. But their rendition of this remarkable story is a mixed bag, and at times it is misleading.
The book paints a fairly negative picture of the policies behind the initiative, while acknowledging some redeeming features. In a chapter on legal background, Paul Weber argues—contrary to many constitutional scholars—that the initiative likely violates the separation of church and state. His verdict, however, is based on an incorrect understanding of the initiative's basic intent.
To argue that it is unconstitutional, Weber cites James Madison and Thomas Jefferson's rejection of a bill introduced by Patrick Henry in Virginia in 1784. The bill called for taxes to fund teachers' salaries to "promote the general diffusion of Christian knowledge" and to "correct the morals of men."
The purpose of the Bush administration's initiative is quite different. These new policies do not create a separate program for the government to fund churches or give special privileges to religious groups. Instead, they ensure that no community organization (including groups like Teen Challenge, Habitat for Humanity, and Jewish Vocational Services) is excluded from eligibility because of its religious character.
Signs that the authors remain trapped in the old strict-separationist framework reappear later in the book. Weber insists that organizations receiving funding should play by the old rules requiring that they secularize their programs. Rejecting the intent of the initiative to "level the playing field," he insists that "the field has been level for some time. Religious organizations have long been able to apply for and receive funding on an equal basis with secular organizations in order to provide secular services" (italics in original).
But this is precisely the point. The reforms acknowledge the right of religious organizations to provide public services in a faith-based way, effectively doing away with the system's bias for a secular approach. Charitable Choice wrote into law the explicit right of religious groups to maintain their religious character.
The law strikes a delicate balance. Charitable Choice prohibits any form of religious coercion and the misuse of public funds for religious activities such as worship services or evangelism. It makes clear, however, that faith-based organizations may continue to provide these activities as long as they are supported with private dollars. They do not have to become religion-free zones.
Formicola, Segers, and Weber object repeatedly to the administration's policy of permitting faith-based groups to "discriminate" in their hiring. The initiative protects the right of religiously distinctive social service programs to use religious criteria in hiring staff to run their programs.
While good people can disagree on these matters, the authors are wrong to say that the initiative is an attack on civil rights progress. Basic civil rights law has affirmed the freedom to use religious criteria in hiring for religious universities, hospitals, and social service programs for more than three decades. Discrimination against job seekers is obviously wrong, but Congress has recognized that without this prerogative for identity-based groups, Baptist organizations would soon cease to be Baptist—and the same for Jewish groups, interfaith organizations, and even environmental or pro-choice groups that hire only people who share their beliefs.
Unfortunately, some government programs respect this right, and some don't. Hence the Bush reforms.
To their credit, the authors do provide the first detailed examination of the history of the Bush faith-based initiative and the ideas behind it. They note that these far-reaching changes began before the Bush administration.
Perhaps as the early impact of the initiatives is documented, the authors will better grasp the significance of these changes—and even welcome them for the sake of people in need.
Stephen Lazarus is a Senior Policy Associate at the Center for Public Justice. He consults regularly with faith-based groups and government offices to help implement the Faith-Based and Community Initiative.
Related Elsewhere:
Of Little Faith (Georgetown University Press), from professors at Wheaton, Calvin, and Hope colleges, examines how Bush's faith-based initiative was ruined by political infighting and bad communication. The Grand Rapids Press ran an article on the book.
Past Christianity Today articles on the faith-based initiative include:
AWOL Again on the Faith-Based Initiative | The Senate has passed on another chance to safeguard equal opportunity. (April 07, 2004)
The Twelfth of Never | Bush administration drastically lowers goals for faith-based initiative. (Dec. 22, 2003)
Faith-Based Lite | Administration still seeks 'revolutionary' change. (May 14, 2003)
Faith-Based Initiative Bill Isn't So Faith-Based Anymore | Senate guts faith-based initiative bill (March 28, 2003)
Faith-Based Legislation Stalled | White House moves ahead on regulatory, funding fronts. (Nov. 1, 2002)
New Study Answers Many Criticisms of White House's Plans | Hudson Institute's "Fruitful Collaborations" underscores the need for hiring freedom. (Nov. 1, 2002)
'I Am a Realist' | U.S. Rep. J.C. Watts Responds to Weblog. (Oct. 28, 2002)
Congress's Charitable Choice Expansion Is Dead | Senate may not pass "faith-based" bill, but Watts says he won't oppose it. (Oct. 16, 2002)
Will the Faith-Based Initiative 'Explicitly Prohibit Hiring Discrimination'? | Barney Frank says current bill will lead to discrimination and racism. (Sept. 26, 2002)
Faith-Based Initiative Is Republican Ploy, Says Washington Post | But are Democrats really interested in explaining White House plans to their constituents? (Sept. 17, 2002)
House's Faith-Based Initiatives Bill May Not Be Dead Yet | Rep. J.C. Watts pushes for better faith-based initiative bill in Senate. (March 28, 2002)
Faith-Based Give-in | Compromise bill for religious nonprofits gains grudging support. (March 14, 2002)
Shortchanging Charities | Americans will surrender their constitutional values if nobody acts to expand Charitable Choice. (March 7, 2002)
Article continues below
Court Strips Faith Works of State Funds | Wisconsin vows to appeal setback of Bush-supported initiative. (Feb. 20, 2002)
Bush Backs Senate Faith-Based Initiative Bill | Allowing folks who don't itemize deductions on their tax returns to deduct for charitable giving is apparently huge. (Feb. 2, 2002)
Implacable Foes Find (Some) Common Ground on Faith-Based Initiatives | Diverse working group's recommendations represent the minimum, not the maximum, that is politically possible. (Jan. 30, 2002)
The State of the Faith-Based Initiative | One year after Bush outlined his plan to let religious social-service groups compete for government funds, little has actually made it through Congress. (Jan. 30, 2002)
Where Does the Faith-Based Initiative Stand? | Observers look to Bush support, discussion, and the hiring exemption as keys to Charitable Choice legislation. (Sept. 7, 2001)
House Approves Charitable Choice Bill | Hiring protections for religious organizations stays in the bill, but back-room negotiations may mean they won't stay. (July 27, 2001)
DiIulio Pitches Charitable Choice to Cautious NAE Delegates | Meanwhile, group suggests religious broadcasters reconsider severing ties. (March 21, 2001)
No More Excuses | Bush's faith-based initiative should reinvigorate our mission of service. (March 15, 2001)
Charitable Choice Dance Begins | Faith-based organizations cautious but eager for government aid. (March 15, 2001)
Bush's Faith-Based Plans | George W. Bush, Texas governor and presidential candidate, has placed government cooperation with faith-based initiatives at the core of his campaign. (Oct. 25, 1999)
Have something to add about this? See something we missed? Share your feedback here.
Our digital archives are a work in progress. Let us know if corrections need to be made.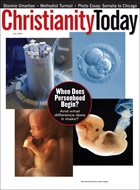 This article is from the July 2004 issue.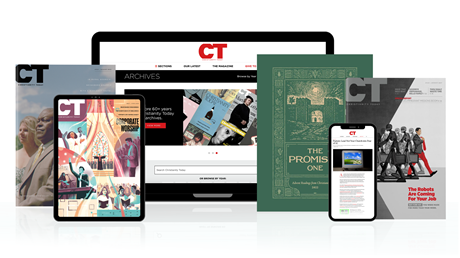 Subscribe to Christianity Today and get access to this article plus 65+ years of archives.
Home delivery of CT magazine
Complete access to articles on ChristianityToday.com
Over 120 years of magazine archives plus full access to all of CT's online archives
Subscribe Now
Purging the Faith from 'Faith-Based'
Purging the Faith from 'Faith-Based'