The U.S. State Department on Wednesday for the first time included Saudi Arabia on a list of eight "countries of particular concern" for not allowing religious freedom, a potential stumbling block for relations between the United States and its Persian Gulf ally.
The department's sixth annual report on international religious freedom also added Eritrea and Vietnam to the roster of those countries guilty or tolerant of "systematic, ongoing, egregious violations of religious freedom."
Countries that remained on the list were Burma, China, Iran, North Korea and Sudan. Iraq, which had been on the list under Saddam Hussein's regime, was removed.
"Defending the sacred ground of human conscience is a natural commandment to all mankind and America will always heed this call," Secretary of State Colin Powell said.
Designation on the CPC list does not carry immediate sanctions, and returning countries faced little more than diplomatic pressure. Still, human rights advocates say being listed among "the worst of the worst" is a significant signal.
The U.S. Commission on International Religious Freedom, an independent watchdog group chartered by Congress in 1998, had urged Powell to also add Pakistan and Turkmenistan to the CPC list in its May report. The panel was divided on whether India should also be listed.
Pressure had been mounting on Powell to add the Saudis to the CPC list, despite their key role in the war on terrorism. Critics accuse the kingdom of exporting a militant form of extremist Islam known as Wahhabism and suppressing all non-Muslim religions.
John Hanford, the U.S. ambassador at large for religious freedom, noted some "sincere improvements" among the Saudis to reign in extremists, open dialogues with Shi'a Muslims and revising textbooks with "inflammatory statements" against non-Muslims.
Still, Hanford said such steps were not enough. "We just feel the improvements aren't adequate at this point to put them in a position where they do not deserve designation," he said.
The report was more blunt than Hanford's public comments, noting that "freedom of religion does not exist" in Saudi Arabia, a distinction only shared with North Korea.
Factors cited in the other "countries of particular concern" included:
China: "intimidation, harassment and detention" of members of underground religious groups, especially Falun Gong, and a "poor" respect for religious freedom.
Burma: government monitoring and infiltration of private religious groups and restrictions on Buddhists and Muslims to worship freely.
North Korea: "arrest and harsh penalties" for proselytizers of unauthorized religious groups and deaths of underground church members. "Genuine religious freedom does not exist," the report said.
Vietnam: persecution and detention of minority Protestants and faiths that are not officially recognized by the government.
Eritrea: persecution of Pentecostal, evangelical, Orthodox and Jehovah's Witnesses. "Prisoners of conscience are often subjected to inhumane treatment that includes poor living conditions and abuse," the report said.
Iran: imprisonment, harassment, intimidation and discrimination directed against Sunni Muslims, Baha'is, Jews and Christians.
Sudan: second-class status for non-Muslims and "ethnic cleansing" against ethnic black Africans in the western Darfur region that has killed at least 30,000 and displaced millions.
"Too many people continue to suffer for the belief or practice of their faith and too many governments refuse to recognize or protect this universal right," Hanford said.
The report cited five countries—Afghanistan, Georgia, India, Turkey, and Turkmenistan—for "significant improvements" in religious freedom.
The State Department report went beyond the eight CPCs to single out problems in other nations. Many of the CPCs were included on other lists, but the report included a wide scope of nations.
Cuba and Laos were included on a list of countries cited for "totalitarian or authoritarian actions to control religious belief or practice," along with Burma, China, North Korea, and Vietnam.
A list of nations cited for "state hostility toward minority or non-approved religions" included Pakistan, Turkmenistan and Uzbekistan, along with Eritrea, Iran, Saudi Arabia, and Sudan.
Those cited for "state neglect" for persecution of minority religions included Bangladesh, Egypt, Georgia, Guatemala, India, Indonesia, Nigeria, and Sri Lanka.
Discriminatory or prejudicial policies were found in Azerbaijan, Belarus, Brunei, Israel/Palestinian territories, Malaysia, Moldova, Russia, and Turkey. Three Western European countries -- Belgium, France, and Germany—were cited for using "restrictive legislation and practices to brand minority religions as dangerous 'cults.'"
Related Elsewhere:
Powell's speech, the annual Report on International Religious Freedom, and the section on Saudi Arabia are available on the Department of State's website.
The U.S. Commission on International Religious Freedom released its report on religious freedom in May. It has a separate report specifically on Saudi Arabia.
More on religious freedom is available from our persecution page.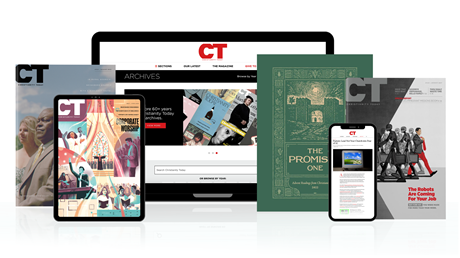 Subscribe to Christianity Today and get access to this article plus 65+ years of archives.
Home delivery of CT magazine
Complete access to articles on ChristianityToday.com
Over 120 years of magazine archives plus full access to all of CT's online archives
Subscribe Now
State Department Adds Saudi Arabia to 'Worst of Worst' Persecutors List
State Department Adds Saudi Arabia to 'Worst of ...