In late 2003, three remarkable events took place that signal a fundamental shift in how China's house church sees itself.
First, Regnery Publishing released veteran journalist David Aikman's Jesus in Beijing. Then, China Soul for Christ Foundation in Los Angeles issued Yuan Zhiming's dvd series The Cross: Jesus in China.
Both of these journalistic works put names and faces on the house-church movement. Previously, a veil of secrecy covered the movement. Jesus in Beijing introduces Western readers to the key house-church leaders, based on interviews and research in China by the former Beijing bureau chief for Time. The Cross is a powerful collection of interviews and testimonies, taped on location in China, of Christians from all walks of life, collected across three years. Yuan brilliantly combines his talents as a filmmaker, philosopher, and apologist as he weaves the dozens of stories into a coherent montage.
Aikman and Yuan have given us pictures, video testimonies, and careful descriptions of house-church ministries—and the house-church leaders participated, apparently regardless of the risk of imprisonment inside China.
A third event occurred in Chicago at the 2003 Christmas Conference, sponsored by Christian Life Press. At the conference, I was stunned to meet some of these Chinese brothers and sisters featured in the book and the videos. To keep track of the all-star lineup of speakers, I often referred to my now well-worn copy of Jesus in Beijing.
On the last evening, the organizers expressed thanks to Western Christians for 200 years of Protestant missions in China. They rounded up the handful of Westerners in attendance and asked us to sit in the front row. About a dozen of us were asked to stand while 2,000 Chinese Christians thunderously applauded.
One prominent Chinese church leader sitting close to me warmly grasped my hand and humbly offered his heartfelt thanks. Embarrassed, I thought: Who am I to accept thanks for missionary giants such as Robert Morrison, Hudson Taylor, and the Boxer-era martyrs? Although I felt awkward, I realized that I was witnessing a new epoch in the development of China's house churches—a self-confident movement that openly acknowledges its Western past but is in no way beholden to it.
The Chicago conference also signaled to me another new reality of Chinese Christianity: Due to slow but steady emigration of Chinese overseas, China's house-church leaders have now established a strong support system internationally. Westerners (unlike the Chinese themselves) do not always appreciate the huge influence on China itself that nearly 40 million overseas Chinese wield in commerce, politics, and academia—and increasingly in religion. I now believe mainland Chinese Christians, working inside and outside of China's borders, may be reaching a critical mass. There is potential for them to emerge as a new force in global Christianity.
I've come to this assessment after recent research and interaction with pastors of house churches that are not registered with China's government. After years of quietly digging deep roots during decades of persecution, house churches in China today seem ready to achieve new milestones. These churches have a new self-understanding, new self-confidence, and they are now creating new structures and ministries to expand. Significantly, these ministries are not financially dependent on Western groups or other well-established ministries to the Chinese. (Although there are also important developments in the state-registered Three-Self and Catholic churches, I will only focus on Protestant house churches.)
New Self-Understanding

In the late 1990s, a number of large house-church networks published a united appeal to the government calling for dialogue and understanding, and they issued a comprehensive joint confession of faith.
At the time, I was puzzled. But the events of 2003 suggest that house-church leaders demonstrated great foresight. They are cultivating a new self-understanding and desire to do more than just react to events inside China. They see themselves as more than just a persecuted church. With new confidence, they serve God openly and boldly. Their movement is now emerging as an integral part of the vibrant new churches that are swelling in Africa, Latin America, and Asia.
In issuing a publicly signed, credible statement of faith, these Chinese Christians are showing everyone that they are committed to biblical Christianity and orthodox theology. They see themselves as a religious movement with a worldwide outreach. The united appeal and statement of faith help create a durable consensus on which house-church leaders are taking important steps forward.
I have also heard sharp criticism of Jesus in Beijing and The Cross for putting Christians at risk of arrest. Indeed, three prominent leaders were arrested in mid-February 2004, just a few months after the release of the book and videos. But it's still not fully clear whether these materials played a role. Careful analysis may yet show that the current wave of persecution started before the release of the works by Aikman and Yuan. Others allege some house-church leaders did not give permission to publish their names and the details of their lives. I certainly hope none of the subjects was deceived. But I believe their willingness to talk to a prominent journalist, record their stories on video, and travel to Chicago, indicates that house-church Christians, numbering between 20 million and 60 million, are eager to preserve and to make public the marvelous narrative of their movement. (See "House-Church Leader Arrested")
Inside-Outside

Regardless of their courage and foresight, the Chinese house church still faces immense challenges. And the growing expatriate Chinese community is beginning to take steps to help.
One such group, Christian Life Press (www.cclife.org), organized the extraordinary 2003 Christmas Conference. Pine and Esther Wang from suburban Chicago established this organization in 1997 to address the needs of foreign-born Chinese in America as well as support house-church leaders still in China.
According to the 2000 census, there are 2.7 million ethnic Chinese in the United States. Nearly 1.7 million of those were born in China and are part of the explosive growth of the U.S. foreign-born population. According to the Wangs, these Chinese immigrants "came to this country after the bankruptcy of the Communist systems, looking for a new way of life which represents the love, the hope, and the future."
"Many came to Christ but struggled in their spiritual growth."
It doesn't surprise me that an organization that dared invite prominent house-church leaders from China (and hold all their meetings in Mandarin, not English) was both young and founded by mainland Chinese Christians.
Yuan Zhiming formed China Soul for Christ Foundation (www.chinasoul.com) in 1999 as an umbrella for his media ministry. It is difficult to imagine an older and well-established organization risking such a cutting-edge project as The Cross.
His group says, "We are fully aware that God is at work. It is our responsibility to record truthfully God's amazing grace: How such boundless grace falls upon this ancient country of wide expanse and abundant legacy. How God baptizes hundreds of thousands of his sons and daughters with fire and the Holy Spirit. How his sons and daughters go out weeping and return with songs of joy."
His dual-language video series may prove to be one of the most powerful evangelistic tools in contemporary Chinese history.
There are many other examples of these "new wineskins," including the well-known Back to Jerusalem group. The vision to bring the gospel from China along the Silk Road and "back to Jerusalem" originated before 1949.
"Back to Jerusalem" is now a concept adopted by numerous groups, some of which are in China and some of which are abroad. Author Paul Hattaway and several prominent house-church Christians coauthored a 2003 book outlining their controversial goal of sending 100,000 Chinese missionaries to 51 nations. Some critics find their vision reckless, but Back to Jerusalem is willing to try something new.
The Good and the Ugly

As Chinese Christians emerge on the world stage, they will naturally display their internal conflicts to all of us. We will witness the good and the ugly of the house-church movement. We Christians in the West will need to abandon unrealistic and romantic notions about them.
Chinese Christians are divided over a variety of issues: Some will have nothing to do with government-registered Three-Self Patriotic Movement churches; others work with them happily. Some look for overseas financial support; others reject it. Some partner with extremist Christian groups; others think the groups are heretical. And then there is the usual array of arguments about the role of spiritual gifts and other doctrines.
In 2003, the Chinese themselves took new responsibility to make the world aware of what God is doing to build his kingdom among the 1.3 billion Chinese. Chinese Christians are joining other Christians in developing new expressions of Christianity to carry the gospel to all peoples.
Richard R. Cook is assistant professor of mission history and global Christianity at Trinity Evangelical Divinity School, Deerfield, Illinois.
Related Elsewhere:
The DVD, The Cross: Jesus in China, is available from Asian Book One. The site is in both Chinese and English.
Jesus in Beijing is available from Christianbook.com and other book retailers.
Christian Life Press has articles and more information about its ministry to Chinese Christians.
China Soul for Christ Foundation has information about its work, as well as videos and articles about Christians in China.
Earlier articles about the church in China include:
House-Church Leader Arrested | Zhang Rongliang has a high profile in China and internationally. (Jan. 5, 2005)
Article continues below
The Chinese Church's Delicate Dance | A conversation with the head of the Protestant Three-Self Patriotic Movement. (Nov. 11, 2004)
Loose Lips | Christians in Hong Kong worry over remarks by broadcaster. (Aug. 13, 2004)
A Captivating Vision | Why Chinese house churches may just end up fulfilling the Great Commission. (April 14, 2004)
China Arrests Dozens of Prominent Christians | At least 50 detained in fresh crackdown on house churches, reportedly promoted by new video and book releases. (Feb. 18, 2004)
The Red Glowing Cross | A veteran journalist makes vivid the hidden and expanding world of Chinese Christianity (Feb. 18, 2004)
House-Church Christian Dies in Custody | Family saw prisoner injured and bound with heavy chains (Jan, 15, 2004)
Crushing House Churches | Chinese intelligence and security forces attack anew. What you can do to help persecuted Christians in China (Jan. 13, 2004)
About-Face on Charities | Communist leaders invite even Christians to help the poor. (Oct. 21, 2003)
'Dangerous' Chinese Bill Is Thwarted | Article 23 would have automatically banned Hong Kong groups now outlawed on the mainland. (Aug. 21, 2003)
Breakthrough Dancing | A look at the one of the most creative youth ministries in Hong Kong—if not the world. (July 23, 2003)
Hit by the SARS Tornado | Breakthrough reacted quickly when the disease hit Hong Kong. (July 23, 2003)
Inside CT: Chinese Puzzle | Things are changing for China's church. (March 07, 2003)
Under Suspicion | Hong Kong's Christians fear antisedition measures will curb religious liberty. (Feb. 21, 2003)
Did Apostles Go to China? | Evidence suggests Christianity reached China in the first century. (Oct. 21, 2002)
Working with the Communists | Some evangelicals minister happily within China's state-supervised Three Self church. (Oct. 18, 2002)
Bush: 'I'm One of Them' | Religious persecution allegations set the stage for George Bush's visit to China. (Feb. 27, 2002)
'New' China: Same Old Tricks | Top communists, despite their denials, endorse arrest and torture of Chinese Christians by the thousands. (Feb. 15, 2002)\
The Unlikely Activist | How a bitter atheist helped besieged Christians—and became a believer. (Feb. 15, 2002)
What China's Secret Documents Reveal | The New York archive of religious persecution in China contains numerous government documents that show how the government controls religion. (Feb. 15, 2002)
China Persecution Dossier: Zhang Wu-Ji | Tortured to the point of death. (Feb. 15, 2002)
China Persecution Dossier: Shi Yun-Chao | Beaten for Hosting Bible Studies. (Feb. 15, 2002)
Article continues below
China Persecution Dossier: Gu Xiangmei | Surviving on "tiger's diarrhea." (Feb. 15, 2002)
In Perspective: What is the Falun Gong? | And why does the Chinese government want to destroy it? (Feb. 06, 2002)
Gong's 'Accusers' Claim Torture Induced False Confessions | Letters from imprisoned Christian women in China describe assaults with electric clubs (Feb. 01, 2002)
Gospel View from China | He Qi first saw Jesus' face in an old magazine. Now he paints his own images of the biblical story. (Jan. 25, 2002)
Church Leader Gets Reprieve | China's case against Gong Shengliang now on hold. (Jan. 24, 2002)
Have something to add about this? See something we missed? Share your feedback here.
Our digital archives are a work in progress. Let us know if corrections need to be made.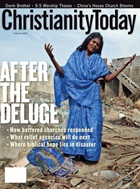 This article is from the February 2005 issue.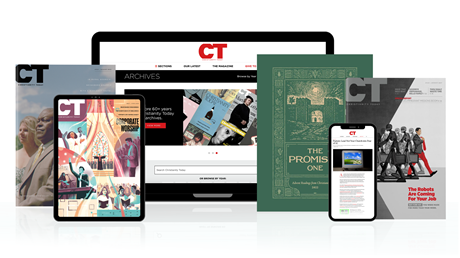 Annual & Monthly subscriptions available.
Print & Digital Issues of CT magazine
Complete access to every article on ChristianityToday.com
Unlimited access to 65+ years of CT's online archives
Member-only special issues
Subscribe
Behind China's Closed Doors
Behind China's Closed Doors