A gesture at the right time can change a life. For Yuan Zhiming, producer of The Cross: Jesus in China video series, just such a moment came when he was 11 years old. He was unable to forget that gesture—a smile from a persecuted pastor—years later when he was an officer in the People's Liberation Army and editorial writer for China's largest newspaper, People's Daily. It lay as a hidden wellspring feeding Yuan's books and television programs, including the influential Yellow River Elegy, as he argued for greater political freedom in China.
He told CT that in the fall of 1966 he was living in his home village of Bafang in Hebei province near Beijing. The village's 5,000 residents eagerly waited for the corn to ripen. But a political storm was brewing. Mao Zedong's Cultural Revolution, the nationwide purge of Western ideology, was about to engulf them. Peasants were to believe without question that an earthly Communist paradise could be achieved in 10 years.
The flies in this revolutionary ointment were the 1,000 Christians in Yuan's village. Prominent among them were a Catholic priest and a female lay leader.
Yuan and many Protestants in North China admired the resolute faith of local Roman Catholics. Yuan told CT, "Before the Cultural Revolution, the priest was diligent in preaching in the surrounding villages." Both Protestants and Catholics respected his teaching.
One night, the leader of the local militia decided to make an object lesson out of these two believers. He led hundreds of students from 12 villages to find and harass them. Yuan followed along. The Christians were denounced as "evil snakes." The students stormed into the rooms of the priest and the woman, but the two were not there.
Yuan joined in as the students searched the surrounding area and found them in a cornfield. Their hair was shaved half-off in a yin-yang sign of degradation. Their arms were tied.
Yuan recalls, "We made them stand all the next day for a struggle meeting on a temporary stage in the center of the village. The students shouted at them all day."
"Jesus Christ is a stupid man!"
"Jesus is a liar!"
"Jesus is crazy!"
"You don't believe Jesus Christ is the Son of God! You are lying and cheating other people!"
"Admit it and we will let you go!"
Even now, Yuan shakes his head in wonder. "They just stood there. But I noticed the priest with his old-looking face breaking out into a smile."
The Christians were eventually beaten, dragged away, and locked up with pigs.
The incident provoked deep questions in Yuan. "On the surface, the students were the winners. Inside, I wondered: Don't the Christian faces say: We won!"
Yuan questioned his grandmother about Christians.
" 'Chang Er," she said, using Yuan's family nickname that means "long ears." "These people have hard bones. Their character doesn't break."
Years later in 1989, after China smashed the fledgling democracy movement, activist Yuan fled overseas to escape certain prosecution. In time, he became a Christian and committed himself to documenting the house-church movement inside China.
His thoughts often return to his childhood and his home village, Bafang. Yuan fondly observes, "The village is now bigger. My parents even moved into a new home right down the street from the big new church completed in 1990."
Yuan cannot forget his roots and how Christ was a real presence in his dusty little village. He hopes that The Cross videos honor those humble Christian farmers.
"I am in America now. But I recall that face of 40 years ago. I remember the smile."
This past spring, government officials raided a farmer's home in central China; they were alarmed to discover well-viewed copies of Yuan's video series.
The smile is spreading.
Tony Carnes is a senior writer for CT.
Related Elsewhere:
The DVD, The Cross: Jesus in China, is available from Asian Book One. The site is in both Chinese and English.
Jesus in Beijing is available from Christianbook.com and other book retailers.
Christian Life Press has articles and more information about its ministry to Chinese Christians.
China Soul for Christ Foundation has information about its work, as well as videos and articles about Christians in China.
Earlier articles about the church in China include:
House-Church Leader Arrested | Zhang Rongliang has a high profile in China and internationally. (Jan. 5, 2005)
The Chinese Church's Delicate Dance | A conversation with the head of the Protestant Three-Self Patriotic Movement. (Nov. 11, 2004)
Loose Lips | Christians in Hong Kong worry over remarks by broadcaster. (Aug. 13, 2004)
A Captivating Vision | Why Chinese house churches may just end up fulfilling the Great Commission. (April 14, 2004)
China Arrests Dozens of Prominent Christians | At least 50 detained in fresh crackdown on house churches, reportedly promoted by new video and book releases. (Feb. 18, 2004)
The Red Glowing Cross | A veteran journalist makes vivid the hidden and expanding world of Chinese Christianity (Feb. 18, 2004)
Article continues below
House-Church Christian Dies in Custody | Family saw prisoner injured and bound with heavy chains (Jan, 15, 2004)
Crushing House Churches | Chinese intelligence and security forces attack anew. What you can do to help persecuted Christians in China (Jan. 13, 2004)
About-Face on Charities | Communist leaders invite even Christians to help the poor. (Oct. 21, 2003)
'Dangerous' Chinese Bill Is Thwarted | Article 23 would have automatically banned Hong Kong groups now outlawed on the mainland. (Aug. 21, 2003)
Breakthrough Dancing | A look at the one of the most creative youth ministries in Hong Kong—if not the world. (July 23, 2003)
Hit by the SARS Tornado | Breakthrough reacted quickly when the disease hit Hong Kong. (July 23, 2003)
Inside CT: Chinese Puzzle | Things are changing for China's church. (March 07, 2003)
Under Suspicion | Hong Kong's Christians fear antisedition measures will curb religious liberty. (Feb. 21, 2003)
Did Apostles Go to China? | Evidence suggests Christianity reached China in the first century. (Oct. 21, 2002)
Working with the Communists | Some evangelicals minister happily within China's state-supervised Three Self church. (Oct. 18, 2002)
Bush: 'I'm One of Them' | Religious persecution allegations set the stage for George Bush's visit to China. (Feb. 27, 2002)
'New' China: Same Old Tricks | Top communists, despite their denials, endorse arrest and torture of Chinese Christians by the thousands. (Feb. 15, 2002)\
The Unlikely Activist | How a bitter atheist helped besieged Christians—and became a believer. (Feb. 15, 2002)
What China's Secret Documents Reveal | The New York archive of religious persecution in China contains numerous government documents that show how the government controls religion. (Feb. 15, 2002)
China Persecution Dossier: Zhang Wu-Ji | Tortured to the point of death. (Feb. 15, 2002)
China Persecution Dossier: Shi Yun-Chao | Beaten for Hosting Bible Studies. (Feb. 15, 2002)
China Persecution Dossier: Gu Xiangmei | Surviving on "tiger's diarrhea." (Feb. 15, 2002)
In Perspective: What is the Falun Gong? | And why does the Chinese government want to destroy it? (Feb. 06, 2002)
Gong's 'Accusers' Claim Torture Induced False Confessions | Letters from imprisoned Christian women in China describe assaults with electric clubs (Feb. 01, 2002)
Gospel View from China | He Qi first saw Jesus' face in an old magazine. Now he paints his own images of the biblical story. (Jan. 25, 2002)
Church Leader Gets Reprieve | China's case against Gong Shengliang now on hold. (Jan. 24, 2002)
Have something to add about this? See something we missed? Share your feedback here.
Our digital archives are a work in progress. Let us know if corrections need to be made.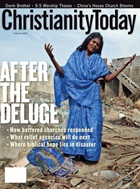 This article is from the February 2005 issue.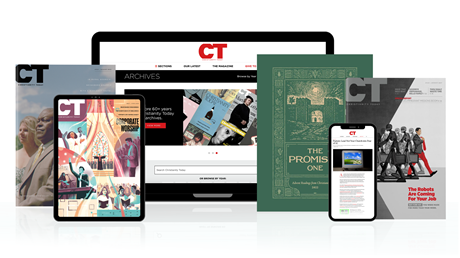 Subscribe to Christianity Today and get access to this article plus 65+ years of archives.
Home delivery of CT magazine
Complete access to articles on ChristianityToday.com
Over 120 years of magazine archives plus full access to all of CT's online archives
Subscribe Now
A Look Of Love
A Look Of Love